Tronix platform is gaining more and more attention every day, developers are migrating from Ethereum network using the TVM Switch due to speed, fees, and congestion reasons.
As a result, a number of games have chosen TRON Blockchain instead of others and as the time goes by, more and more games are joining the Tron network.
Games are not joining TRON just because they want to, Tron platform has made a lot of partnerships including game.com earlier this years. Think of game.com like a blockchain miniclip which aims to expand Tron in the blockchain gaming industry.
It was about time to present you (some of) the blockchain games based on TRON network, so without further due, let's see our first game for today.
Aftermath Islands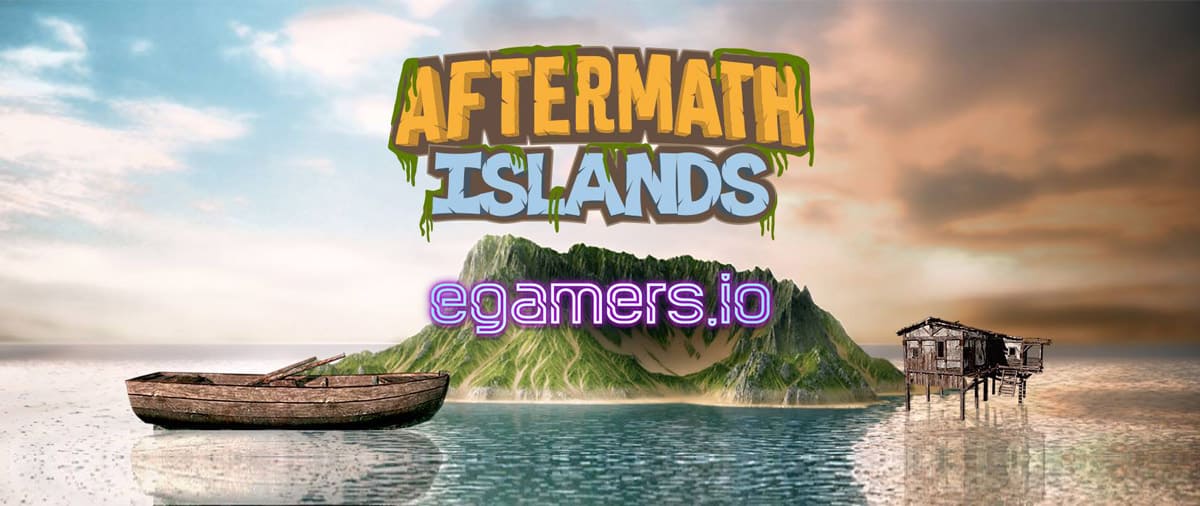 Aftermath Islands is an upcoming strategic role-playing blockchain game based on the TRON Network with a concept similar to Tropico. The game will feature island owners (governors), landowners, pirates, and a decentralized economy.
Island owners are in place to decide what to do with their island through a number of options. They can clear land and uncover the hidden map view, collect resources and scavenge for junk. All of the resources in Aftermath Islands are important and tradeable with other players. The game will feature crafting techniques by using resources and junk, all items can be disassembled and return some of the resources.
The first playable version of the game is scheduled for release in February 2019.
CropBytes
Welcome Farmville on the Tron Network. CropBytes is a farming game in which you can raise animals, grow crops, breed, own land and trade with other players in the decentralized marketplace of the game.
Currently, the game is available for Android and iOS.
CropBytes team has on board some ex-Zynga developers and other professionals who are capable of delivering a top-shelf farming game. The game will launch very soon, you may want to keep up with their telegram community to find out more.
Magic Academy
The newest game on the TRON Network is called Magic Academy, an idle game all about Wizards and battles. The game lives on the BitGuild Platform, which will bring tons of exposure, mainly from Ethereum gamers..
In Magic Academy players can purchase Wizards and a number of upgrades to to gain Jades.
Developers state that the in-game assets are TRC-721 (similar to ERC-721) and TRC20.
Visit The Magic Academy Website.
Eggies World
Eggies World seems to be the first crypto collectible game on the TRON network, while there are no much information yet available, we assume that the game flow follows the rest of crypto collectible games with some added features.
Players will be able to buy an egg which will produce a monsters. As always, monsters needs care, therefore you can train them to become powerful, put them into the arena and other interesting features.
Eggies World has it's own in-game economy called EGG, and it is supported by the SeedGerminator project. Worth to mention that EGG uses staking.
Conclusion
We can't wait to see what other games will be joining the TRON Network, some of the games above have caught our attention months ago and we believe they will be a major success among the blockchain gaming community.
Tron, which opened the gates to its blockchain months ago has still a lot of road to cover, as the time goes by, more and more will join and the network will become powerful, allowing developers to host applications ready for mass adoption.
Join the conversation, discuss with us about the games and Tron blockchain possibilities, we are on Twitter, Telegram, Instagram, Facebook, Discord, Medium, Steemit