Edit 8/7/2020: All giveaways have ended — links removed.
Blockchain games are trending, not just for us, the crypto gamers, but also for the whole gaming community. With so much development going around in dozens of games, 2018 is the year laying the foundation for our vision, a united world of games with real economies.
Today, we gathered crypto games airdropping blockchain assets and prizes, make sure you follow them all and fill your Metamask wallet with new, exciting items.
Multiverse items by Enjin Coin
Holding multiverse assets is a no-brainer choice, and now is the time to receive them for free. Enjin is giving away two unique cross-gaming items straight from the blockchain blacksmith! Learn more about the Multiverse project.
Grab your Aeonclipse key or the Oindrasdain weapon while they are still available.
Enjin is also rewarding Kriptomat users by giving away ENJ Worth 3,000$ to traders.
Cats in Mechs
The new multiverse indie game Cats in Mechs is building a strong community, and they are giving away loot boxes for every telegram member. For every new 50 members, all the participants will receive 1 Gold Mechbox.
Every Mechbox contains multiverse items backed with ENJ coins, and every 500 new members, a Crystal Mech Box, will be given to each one with superior rewards. Better hurry up and join now!
Axie Infinity
The crypto collectible game is celebrating and giving away a gift box with a terrarium item and a chance for an egg! Not only this but the promotion contest will reward participants by giving away 600$ worth of Axies to 20 lucky entrants.
To recap, everyone will win a gift box and 20 lucky winners will receive axies worth 600$
Age of Rust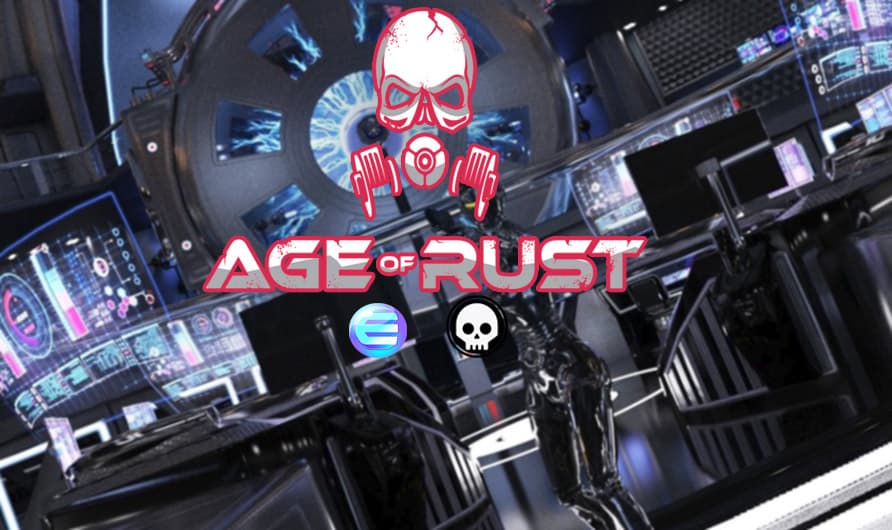 Again, a Multiverse game is giving away 0.25ETH if you can solve a twitter puzzle. Start thinking and solve the mystery to receive 0.25ETH in your wallet. Follow the embedded tweet and the official Age of Twitter for instructions.
Terminal hacking makes its return to our 3D game. Something players have been asking for to put into the game. Also, we've dropped in a hint or two to the Ethereum puzzle in this preview. #indiegame #indiegamedev #blockchaingame pic.twitter.com/TQxgYuXchg

— Age of Rust (@SpacePirate_io) October 9, 2018
GuildChat
BitGuild has released the beta application of its new gaming chat called GuildChat. We have tested the app, and it is working as expected, of course, it lacks in features, but hey, it's beta! The BitGuild is airdropping 5 Million Tron Coins (TRX) through their app!
Make sure you follow egamers.io in social media and discover new blockchain games airdrops and gaming news.