Welcome to another blockchain gaming weekly news by eGamers.io. The headline of this week is Ubisoft's Entrepreneurs Lab initiative with five blockchain games joining. On the other hand, Blankos made some mainstream noise with an incredible gameplay trailer, Axie Infinity joined the Polyient Games Ecosystem while Dapp Review is now tracking Enjin Games and ERC-1155 Tokens.
Splinterlands Continues to be in the first place of blockchain games with 6.9k weekly players followed right after by Crypto Dynasty with 6.2k. Both games have $94.8k in transaction volume while in the third place we spot Upland with 5.5k players based on data from DappRaddar.
When it comes to virtual worlds, The Sandbox has crossed the $1 Million mark, for the past week only 1,800 sales took place worth $70k in total. There have been 113 sales for CryptoVoxels with $55k in volume and Decentraland 445 sales for $53k in total. While Somnium Space had only 22 sales the past week, it's volume reaches $48k.
As we see on NonFungible, Sorare continues the high volume sales of Football player cards with 1,485 transactions worth $56k.
Let's have a look at some of this week's news.

Ubisoft Selects 5 Blockchain Games For The Fifth Entrepreneurs Lab Season
Ubisoft selected five blockchain games for the fifth Entrepreneurs Lab Season. Splinterlands, XAYA, Sorare, Axie Infinity, and Planetarium projects will benefit from Ubisoft's expertise through direct support and advice.
Blankos Official Trailer is Mind blowing
When Toys come to life, the party begins! The upcoming MMO blockchain game Blankos Block Party revealed the official gameplay trailer, and we can't wait to play.
Pre Register Here For a Chance to Join The Beta Later This Year
Meltelbrot #51 – Bitcoin Hodler Interview
In the latest Meltelbrot interview, Meltoid is having a chat with Michel from the Enjin powered mobile game Bitcoin Hodler. Did you know that Bitcoin Hodler is available to play now and features ENJ backed prizes loot?
Here is Everything You Need to Know
Enjin ERC-1155 Tracker by DappReview: Discover Millions of Next-Generation Blockchain Assets
Dapp Review platform now tracks ERC-1155 Tokens, and you can find stats like active players and transactions about your favorite Enjin games.
Blockchain Cuties Universe Rides The Matic Train
Blockchain Cuties adds Matic Network as the fifth blockchain version. The Matic Network is a solution for many blockchain games that want to avoid the high gas prices on the Ethereum network and make their games more approachable to players.
Show your IQ in Quiz Battle and win up to 200 IQN!
PVP platform IQeon released a Quiz Battle contest with a prize pool of 200 IQN.
My Crypto Saga Postponed the Battle Beta Test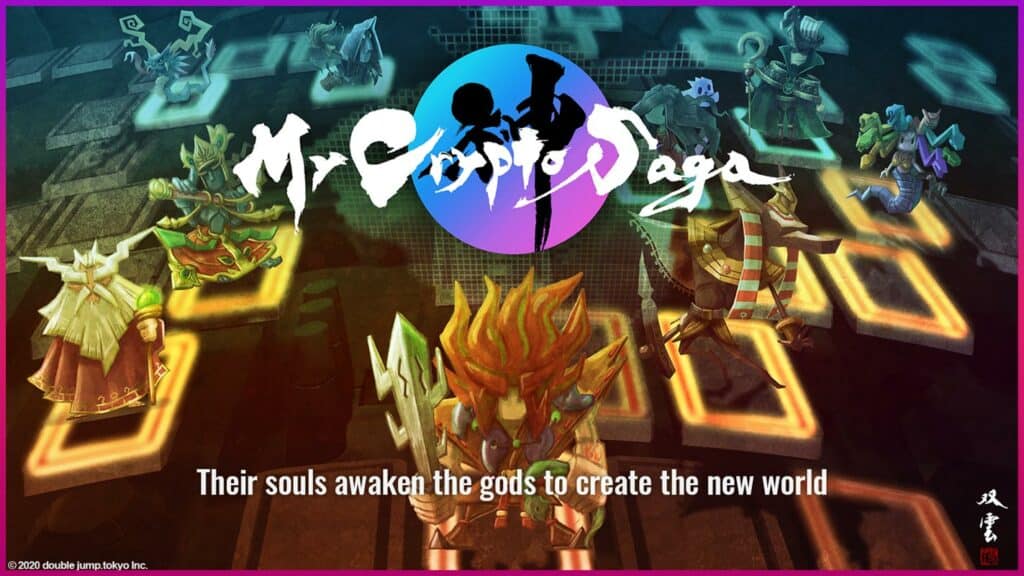 My Crypto Saga, which is a new game coming on the MCH+ ecosystem, postponed the upcoming Battle Beta Test. The reason is that the game is not ready to be tested yet, and the team will announce a new release date soon.
Trading PSG Fan Token is Now Available by Chiliz
Deposits and withdrawals are open for the Paris Saint-Germain Fan Token in the world's first tokenized sports exchange Chiliz.net.
Clash of the Aces Released Open Beta
After releasing the Pathfinders open beta, InFocus Games released the open beta for Clash of the Aces as well. Players can now download the game and experience some multiplayer action and 3rd-person-shooting.
Blockchain Heroes is Coming to WAX
Blockchain Heroes will feature real crypto personalities as collectible cards. The game will launch in August 2020, and the more the launch date approaches, the more hero names will be revealed.
Tron Game Center Farm Beta is Live
Tron Game Center released the Beta version of the TCGFarm. Download now to try the game and earn 5 BTT Tokens per level.
In Case You Missed It
If you would like to get featured in our weekly digest, please mail hello (a) egamers.io