On your friends list, you can view the list of friend characters that have been added by your current character. They can also be filtered and you can only view the characters who are online by viewing the [View Online Friends Only] checkbox.
You can view the full list of friends and the number of friends who are currently online through the [Online Friend] section at the top right.
Friendship points can be obtained by sending a [Gift] to a friend character. The acquired friendship points can be exchanged for desired items at [Friendship Shop].
In the [Friend Request] tab, you can view the list of friend requests received and sent.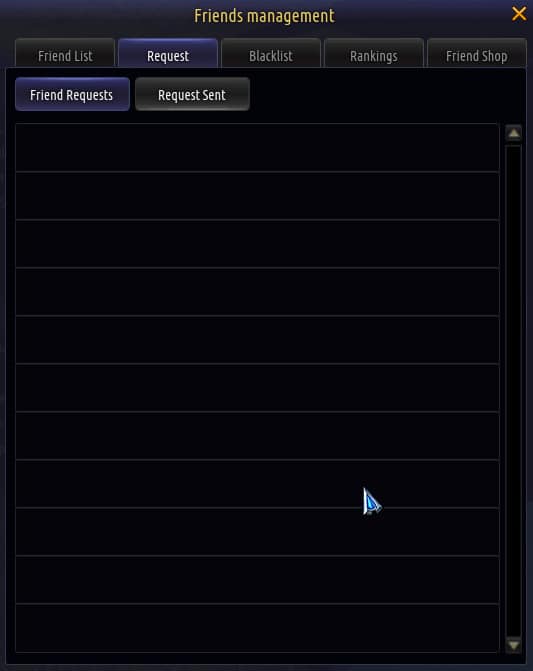 In the [Blocked Friend] tab, you can view the list of blocked characters. You can also add a character to block by clicking [Add Block].
In the [Ranking] tab, you can view the maximum combination damage and combat power of the characters added to the friend list by sorting them by rank.