Today, 30/7/2018 Laserchain is officially available to the public.
After months of Beta testing today, Laserchain opens it's space gates to the gamers worldwide. In celebrations of this awesome journey, the Android version of the game is available to download from Google Play.
Laserchain is a Strategy space-themed game with interesting gameplay where you have to build a base and attack others while crafting, developing, and mining your Laser Tokens.
The game wiped today for the last time. All players' bases restarted, a clean and fair start is happening right now. Today is the first official day to be an early adopter.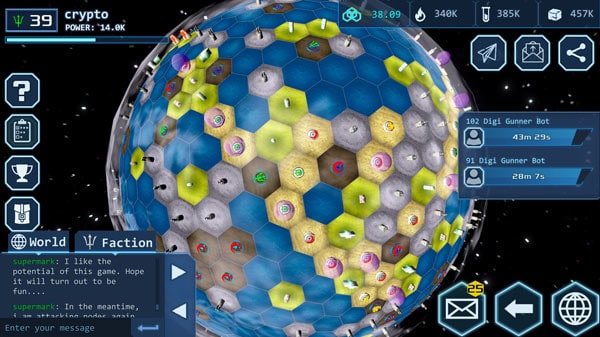 Invite your friends and play together, advance to the same PVP Planet, and strategically win superior enemies or unload your full army and head for a straight face to face battle.
Customize your base, build an army, forge alliances, and fight other players from across the world. Mine and manage resources, craft weapons, and dominate your planet in a never-ending war for supremacy.
View the gameplay of Laserchain, please note that this video is from the beta version.