RHOAM was introduced to the multiverse gaming community earlier in August. Since then, we know that both RHOVIT (rewarding social platform) and RHOAM are connected uniquely.
Socializing, reading, and creating content rewards you with Rbit tokens and in-Game assets for RHOAM. With a single button, you will be able to jump from the platform to the game and continue your earning strike.
Today, the development team revealed more information about the RHOAM MFT (Multiverse Founders Token), including a simple twitter giveaway everyone should join!
RHOAM is a fun, storytelling, and trading game designed to return a percentage of the earnings to the community. Remember that RHOVIT's goal is to create a sustainable platform (and a game) that rewards everyone.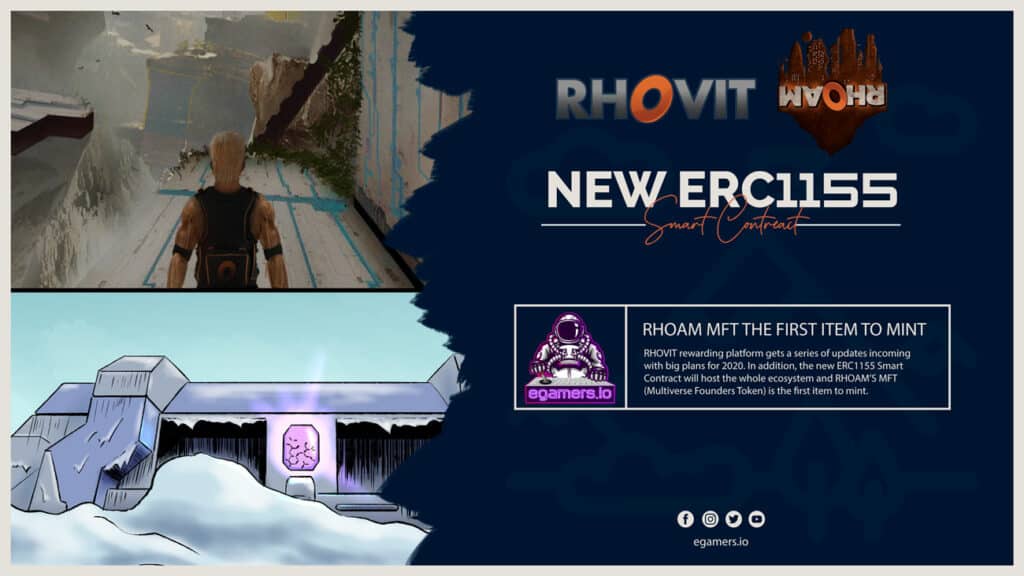 The RHOAM MFT
The pre-sale will take place tomorrow, 19/12/2019 at 9:00 PM PST and finish on the 26th. During the first two hours, those who sign-up for the hotlist will be able to get one before anyone else.
The price is 30$ per MFT but during the presale, it will only cost 15$. Only 100 Founder's Tokens will be available out of 5,000 Supply.
Here's what we know so far about the RHOAM MFT and the benefits for the holders.
Owners will get access to the alpha version of the game.
Lifetime 10% bonus on digital assets treasure.
Exclusive collectible RHOAM story cards.
Claim Avatars created by partners during the alpha version.
5% of the Genesis sale will exclusively go back into the Alpha phase for players to win.
All pre-sales through the Rbit Shop have a 30% Discount up to Christmas Day.
Two days ago, RHOVIT announced their intentions to create a new ERC1155 Smart Contract, which will store all data from the platform and the game. The new contract will mint ERC1155 assets, but they won't be ENJ backed.
In Q1 2020, everyone will be able to earn common items through the RHOVIT platform by watching ads, sharing, and unlocking the content. RHOAM game is scheduled for release in Q2, and all in-game assets will be tradeable through OpenSea.
Read more about the ERC-1155 Smart Contract