THE GIVEAWAY HAS ENDED.
Welcome to our First Giveaway Contest
WIN A PREMIUM SUV, A BUGGY AND 1,000 BZN
1 PREMIUM SUV, 1 DUNE BUGGY & 1,OOO BZN
Be one of the 3 Lucky Winners
In order to successfully take part in our Giveaway you must follow the above 4 Steps.
Giveaway Terms:
Participants must stay in the communities until winners are announced.
Fake and duplicate accounts will be disqualified.
Failure of meeting any of the above requirements will disqualify you from the giveaway.
We will announce the winners on 21/8 through egamers.io telegram and Discord channels.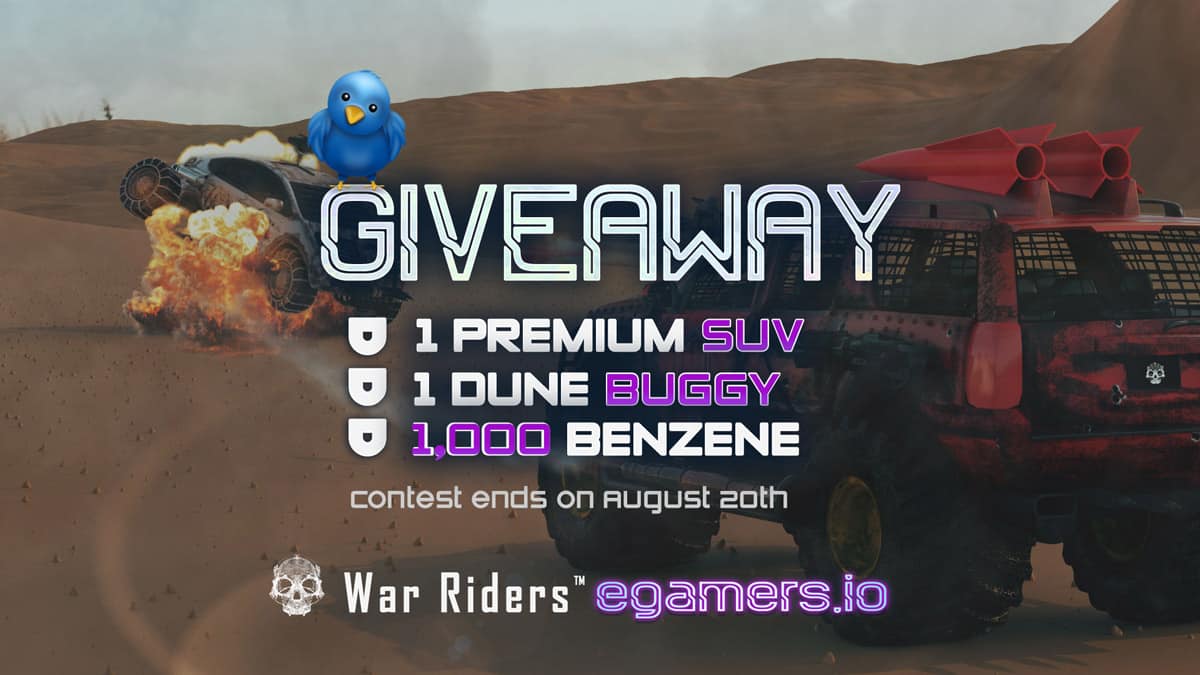 BLOW UP CARS AND MINE BZN
War Riders Beta coming this Fall.
Early Access for owners of premium vehicles.
Buckle Up! It's going to be a Wild Ride!