BitGuild Platform is rapidly expanding, hours after the Axie Infinity announcement, one of the most popular upcoming blockchain games War Riders Joins BitGuild Platform.
With a Medium post and a tweet, BitGuild welcomed War Riders as their 6th games, while there are three more to come.
The game functionality will not change, the partnership means two things, first War Riders will be available to BitGuild users, and second, they also co-host the pre-sale of War Riders.
We asked Vlad Kartashov, CEO of War Riders, a comment regarding the new partnership with BitGuild.
At War Riders, we are always looking for new partnerships and ways to expand our customer base. BitGuild has achieved impressive traction in the blockchain gaming space and has a solid customer base. We are extremely excited to welcome their customers into our family, and we hope they will enjoy our product.
A Collection of War Riders Cars Presented Side by Side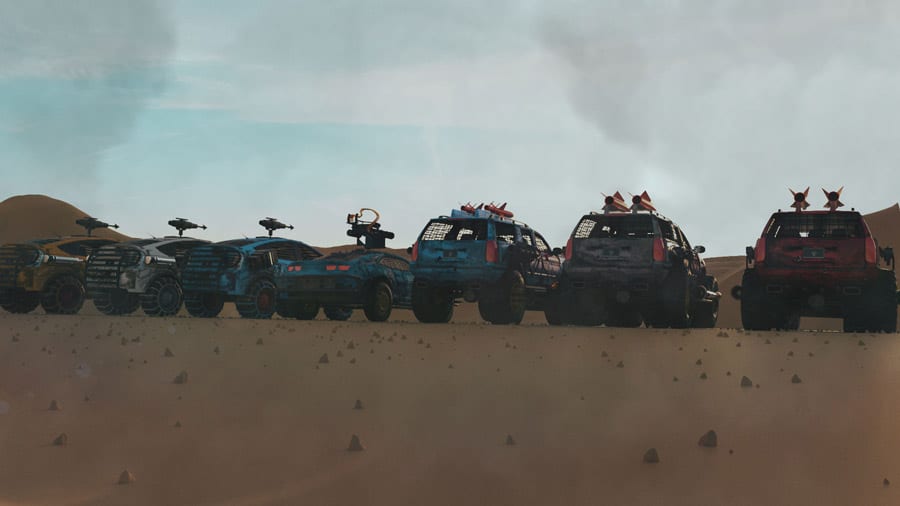 War Riders is a next-generation, post-apocalyptic MMO strategy game where you blow up cars and mine BZN Tokens while playing. By using blockchain technology, players can directly trade items in a convenient, safe way.
War Riders is currently hosting a Dutch Sale with premium vehicles.