TOP GAMING CRYPTOCURRENCIES
Here you can find some of the top gaming cryptocurrencies that developers use to build blockchain games and players to reap the benefits of the play-to-earn model. Because there isn't a standard term on how these cryptocurrencies are called, people usually refer to them as crypto games tokens, gaming cryptocurrencies, or even play to earn tokens.
Each token has a unique value, and you can exchange it for USD or other cryptocurrencies.
Top Play to earn tokens
tHE SANDBOX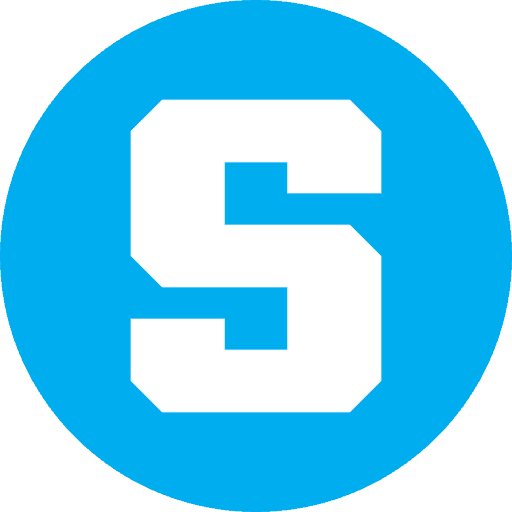 The SAND Token is available for trading in various exchanges such as Binance. The SAND, liquidity mining program, aims to encourage liquidity on DEXs for permissionless, non-custodial trading instead of centralized exchanges. The Sandbox community seeded a liquidity pool for SAND/ETH on Uniswap.
MMO,Sandbox
$SAND
PC
PLAY NOW
The six dragons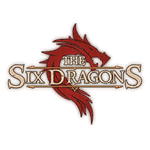 The Six Dragons is the first Open World RPG powered by Blockchain Technology. Discover 64km2 of Open-World full of surprises, escape 1 billion dungeons, craft items that you truly own and participate in a player-owned, decentralized economy with real-world value.
RPG
$ENJ
PC
PLAY NOW
axie infinity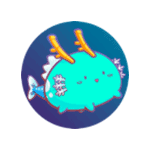 Axie Infinity takes a step further from the other blockchain collectible games by developing an amusing game with smart mechanics and wonderful graphics. Earn AXS tokens by playing and use them to decide the future of the game!
Collectible, RPG, TCG
$AXS & $SLP
PC
PLAY NOW
Blankos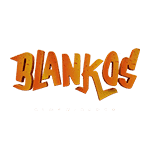 Blankos is a Multi-Format MMO party game with unique characters who got the moves! Become a DJ, host your own event and enjoy a true party game with endless fun. If you are a fan of music and dancing, then Blankos Block Party is for you!
MMO, Sandbox
$EOS
PC
PLAY NOW
Splinterlands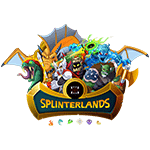 Splinterlands is a famous auto battle TCG Game on the blockchain. Based on Steem blockchain, it has a huge community and the fast-paced gameplay makes it ideal for casual and hardcore gamers.
TCG
$DEC
Browser, Mobile
PLAY NOW
Gods Unchained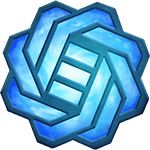 Gods Unchained is the most popular blockchain-based TCG game. Gain experience by playing and in-game cards with nice graphics in a well designed gameplay. GU is free to play.
TCG
$ETH
PC
PLAY NOW
Frequently Asked Questions
What are the Gaming Cryptocurrencies?
Crypto Games are decentralized video gaming and gambling Dapps that work entirely on a Cryptocurrency network where every transaction is a block or working at centralized servers that only handle their economy using Crypto. Crypto is the most promising finance system globally, and gaming is one of the first sections transporting to the decentralized field. Blockchain implementation in gaming benefits, both Developers and players. Gaming developers and companies build games on the blockchain using Cryptocurrency networks like Bitcoin or Ethereum, and players earn real-life rewards while playing. Besides the term Crypto Games, you can refer to those games as Blockchain Games and Gaming or Gambling Dapps.
How to Play Crypto Games
Every game runs on a different network, and you need a blockchain wallet to store your assets. Just like Cryptocurrencies, items from Crypto Games exist inside a specific network. If you send a Token or an NFT from a game running on the Ethereum network to a Tron address, then your item will be lost forever. Some games provide the same gameplay to multiple networks. The same thing applies here, so you need to create the same wallet with the Network you choose to play. As a result, to play an Ethereum game, you will need first to create your ETH wallet like Metamask for a Tron game, a TRX wallet like TronLink, and so on. These wallets allow you to store Cryptocurrencies and gaming assets. If you just started with Crypto Games, we highly recommend you to read our complete Beginner's Guide to Crypto Games before accessing any game.
What is an NFT
One other form of tokens inside games is Non-Fungible Tokens (NFT's). NFT is a unique digital gaming asset with usability inside a game and value in the real world that you can sell at blockchain gaming exchanges or in-game marketplaces. NFT's are digital assets like Swords, Guns, Land Parcels, Buildings, Avatars, Resources, Cars or Car Parts, and more. Any item inside a Crypto Game has a value, and it's up to you to decide how to use it. Imagine a world where you can sell for real money the loot you earn while playing, keep it for in-game use, or store it at your blockchain wallet and sell it later if you believe that its value will increase. This is true item ownership brought to you by Blockchain technology and Cryptocurrency.
What Are In-Game Tokens With Real-Life Value
Creating a unique Token running to a cryptocurrency network provides value for both the in-game economy and the real world. Users earn that Token while playing, and then they trade it for Crypto to secure their play to earn profits. Besides, you can use that Token inside the game to trade items with others. With Crypto Games, every item and coin inside a game can have a real value, and you earn rewards from gaming. You can withdraw your Tokens at external exchanges like Binance to trade them for Bitcoin, Ethereum, etc.
Most Common Gaming Related Cryptocurrencies
While Ethereum is not working correctly until the arrival of the long waited "Ethereum 2" update, most of the Blockchain Games still trust the second biggest Cryptocurrency to run their projects. The Ethereum network is facing problems with high Gass fees and slow transactions at the moment. Some games solve these problems using Ethereum side chains like the Matic Network. On the other hand, Tron is working smoothly and provides fast transactions with extremely low Gass fees. When it comes to Gambling Dapps, Tron is the most used Network with thousands of players and high transaction volumes. Enjin is a gaming Cryptocurrency focusing mostly on games and NFT's. Enjin has developed a Multiverse Network where you can use the same items in multiple games. Some Enjin NFT's contain ENJ inside them, and you can melt them to unleash their value if you are not finding any buyers for them. Enjin wallet is a secure wallet to store your Crypto and assets. Enjin developed the ERC-1155 Multi Token Standard, which is officially recognized by Ethereum. WAX is also an upcoming promising network for creating, buying, and selling NFT's.