Today we present you 5 upcoming Play-To-Earn Games you should know! Raging from racing to MMORPG and metaverse type games with open-world and role-play features, you will definitely find the next Play-To-Earn gem to have fun while earning crypto and NFTs for your valuable time spend gaming. After all, gaming is changing, it's not only about having fun, but being able to make something through your efforts.
P2E games have the potential to disrupt the gaming industry as it is known today. The chance to earn an income while playing remains very appealing. More importantly, new games come to market frequently, and the following five titles are all worth paying attention to.
Key Play-to-Earn Games In 2022
There is much room for innovation and competition in the play-to-earn gaming industry vertical. Every game can reach a new audience, enabling more people to explore blockchain and cryptocurrency technology. Moreover, many game genres are waiting to be explored, enabling developers to try out new ideas and concepts.
The play-to-earn gaming segment remains relatively small in the broader gaming segment. It has given rise to powerful and successful projects, including Splinterlands, Spells of Genesis, Axie Infinity, CryptoKitties, etc. New games looking to make their mark on the industry will need to provide something new and different. The next few games all tackle this industry from a slightly different angle.
Check the 5 Upcoming Play-To-Earn Games in this list.
Graffiti Racer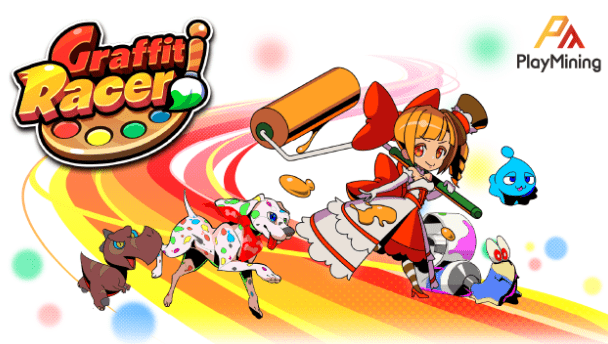 The Graffiti Racer title is the fifth game to be released under the PlayMining banner. The game revolves around coloring and racing. Players can color their characters and race them against each other to collect points. To begin coloring, one needs to acquire a black ad white "Sheet NFT" and let one's imagination run wild. The "Sheet NFT" also determines a character's key skills, as rarer NFTs will provide more powerful skills to gain an advantage in the race.
Earning the in-game $DEP token is possible by either coloring or racing. Players can opt for either option or combine both methods to enhance their earnings. Like other popular play-to-earn titles, Graffiti Racer features a scholarship option. Investors can lend their assets to new players and share the earnings, introducing a passive revenue stream.
Graffiti Racer is the first game to introduce the color-to-earn concept.
Plutonians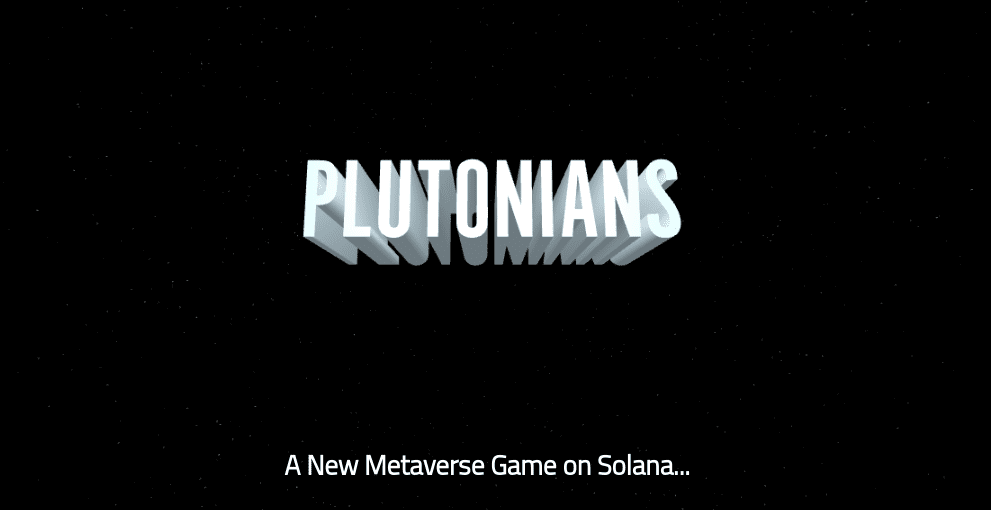 The Plutonians game provides an MMORPG experience set in a space environment. It combines strategy RPG with shooter action, multiplayer PvE, and social alternate reality games. More important,y the game enables players to create their own content, including storylines, ships, expansions, etc. The players will help shape the future of Plutonians and introduce more content for others to explore. Expansion packs can be accessed without cost, although players will need to burn in-game tokens to access the content.
Token burning will become a factor when layers take on bigger missions. The further one's ship travels, the more fuel tokens need to be burned. However, players can unlock bigger rewards for completing these missions. It is good to see a play-to-earn game acknowledge the need for a viable and long-term token economy with deflationary pressure through burning.
Letting players create content for the game and monetize their creations – or giving them away for free – further empowers users through blockchain technology.
MOBLAND


The MOBLAND venture represents the world's first Mafia-themed metaverse with a cross-chain approach. Moreover, the team wants to introduce GameFi 20, further enhancing the gamification appeal of decentralized finance. The MOBLAND ecosystem is run as a Decentralized Autonomous Organization (DAO), ensuring the community drives the project forward.
MOBLAND players can stake $SYNR governance tokens and in-game NFT assets on the Ethereum chain and mint cross-chain assets on BNB Chain and other networks through its cross-chain approach. Furthermore, a first partnership is forged with Everdragons2, enabling seamless transfers of value between both Metaverses. Additionally, crypto exchange Bybit has confirmed they will set up a virtual headquarters in the MOBLAND world, further enhancing the project's appeal.
The approach of signing up for a crime syndicate makes the play-to-earn concept much more versatile. Moreover, MOBLAND is a play-and-earn game rather than a strict play-to-earn offering. Finally, it is a free-to-play game, making it very accessible to anyone interested in Mafia-themed gaming.
MOBLAND deserves a spot in today's 5 Upcoming Play-To-Earn Games list.
Battle Drones


The approach by the Battle Drones team is rather intriguing, as its members pursue a short- and long-term plan. Battle Drones will consist of multiple game modes, ensuring the project's longevity. Moreover, the play-to-earn model is designed to bring continuous value to players through an innovative reward scheme. Battle Drones prioritizes a gamer-first approach to ensure an enjoyable and immersive environment.
Players can explore PvE and PvP modes in this isometric top-down drone shooter. The game will feature NFTs, which enable players to earn rewards and access additional features, including custom in-game avatars, perks, staking, lending, etc. The play-to-earn mechanics will gain momentum once Battle Drones introduces its PvP game mode. Once players climb ranks, they can access higher rewards.
Additionally, Battle Drones incentives players to engage in content creation, ensuring the game remains at the forefront of attention.
Arker: The Legend of Ohm


The Arker: The Legend of Ohm game is a fantasy-oriented play-to-earn game where players recruit their hero and fight online strategic battles. Players will be rewarded for every battle they win, although there will be key strategic decisions to make to ensure victory. Additionally, the game is free-to-play, making it accessible to everyone who wants to explore a new multiplayer online strategy game.
Players earn FoA tokens by fighting other players. However, the game has a PvE mode, which will award rewards and items to be traded in the marketplace. In addition, players receive daily missions, can compete in guild war, and partake in special events to earn more rewards and strengthen their characters.
Thank you for reading our 5 Upcoming Play-To-Earn Games article. We hope you enjoyed reading as much as we did writing it!
Find out more Play-To-Earn Games.