For the first time in history, you get rewarded for every Google (and not only) search you conduct by using Presearch. Up to 8 Tokens per day, 0.25 per search. It would be an overreaction to say this is the Golden Goose of smart social mining.
Before you read below, watch this useful introduction video.
Presearch is a Decentralized Search Engine that rewards users with their Token every time you use or promote their services. They provide a variety of search options including but not limited to YouTube, Netflix, Twitter, DuckDuckGo, and Facebook.
Google is dominating the search market, and this won't change anytime soon, a new open-sourced, community-driven, decentralized search engine is necessary. Presearch has set sail to disturb the Search Industry.
How Does Presearch Works?
Presearch is so easy that my five years old nephew could easily manage his way through. You just signup and start using their search engine, just like you do any other website.
Each time you search for something, a nice animation popups from the search bar, which notices you that you just got rewarded for 0.25 PRE, which equals to 1 $PRE Token per 4 Searches with a maximum of 8 Tokens a Day.
You get rewarded for 32 Searches per day, a small number if you consider how many we conduct on Youtube alone every day. It would help if you bookmarked Presearch or make it your homepage to access it easily.
The platform offers the possibility to choose between 88 Content Providers. Your homepage can contain up to 12 Content Providers to conduct your searches in one click.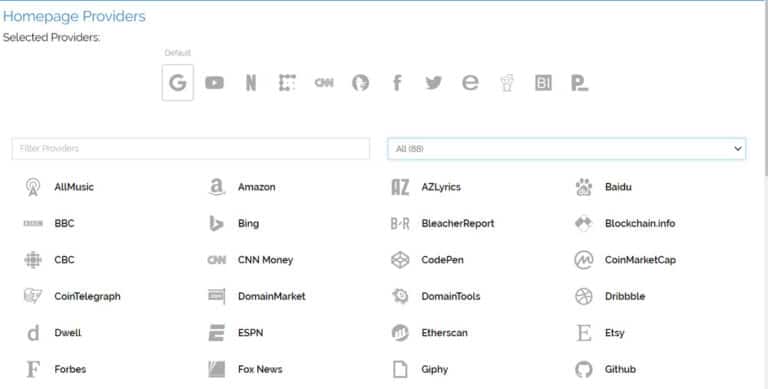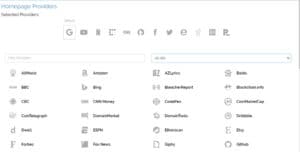 Presearch Token Economy
Presearch ($PRE) is a standard ERC20-compliant token with a total supply of 1 billion tokens, 30% of them are allocated for distribution to reward usage, you and me – in plain English.
At the time of writing this post, PRE price is $0.140963 (0.00028513 ETH) with a Circulating Supply of 155,000,000 PRE.
I Expect the Token to grow exponentially in the next years. The young people are eager to revolutionize the world and earn from multiple income streams, plus the project uses an already established method to mine your tokens. 9/10 for me. This is going up.
My Final Thoughts on Presearch
Presearch will try to disturb Google's dominance in the search industry by building a community-driven, transparent decentralized search engine based on Ethereum Network. This sounds cool, With Presearch, content creators will be able to view transparent ranking signals, more than what Google provides but I'm not sure how this will dethrone the King.
Let's say their engine fails. They still have that awesome man-in-the-middle position between you and 88 other content providers. Right now, you can earn up to 35$ on a monthly basis.
Presearch 25 Bonus Tokens
The platform provides the ability to invite your friends, we monetize our content using affiliate links and donations only, for that reason we encourage you to register by using our link. You will receive 25 Free PRE Tokens for and if you stay active for 2 months, we will also get 25 Tokens 🙂
Click here to register and receive 25 FREE PRE Tokens.