One of the most anticipating giveaways is finally here. The Squid NFT World Game 'Jackpot' – the giveaway packs a 350,000 BSW prize pool.
As Biswap wanted to ensure that winners are being selected fairly and transparently, the DEX announced the integration of Chainlink Verifiable Random Function on the Binance Smart chain mainnet.
One of the game's regulations stated that the game's organizer would contribute money to a displayed piggy bank for each player that died during the game.
Biswap wants to reward its user for their unmatched support and involvement in the system. The total prize of 350 000 BSW will be shared among 1000 players of Squid NFT World as a reward. To ensure that these players are selected in a fair and transparent manner, Biswap will use Chainlink VRF's secure Random Number Generator (RNG) for the jackpot draws.
How To Participate In The Giveaway?
You are already eligible if you own a Squid NFT Player. As all the Squid NFT Players will participate in the jackpot draw, you may own more Squid NFT Players and higher your chance of winning. (You can win multiple rewards as well if you own more Squid NFT Players)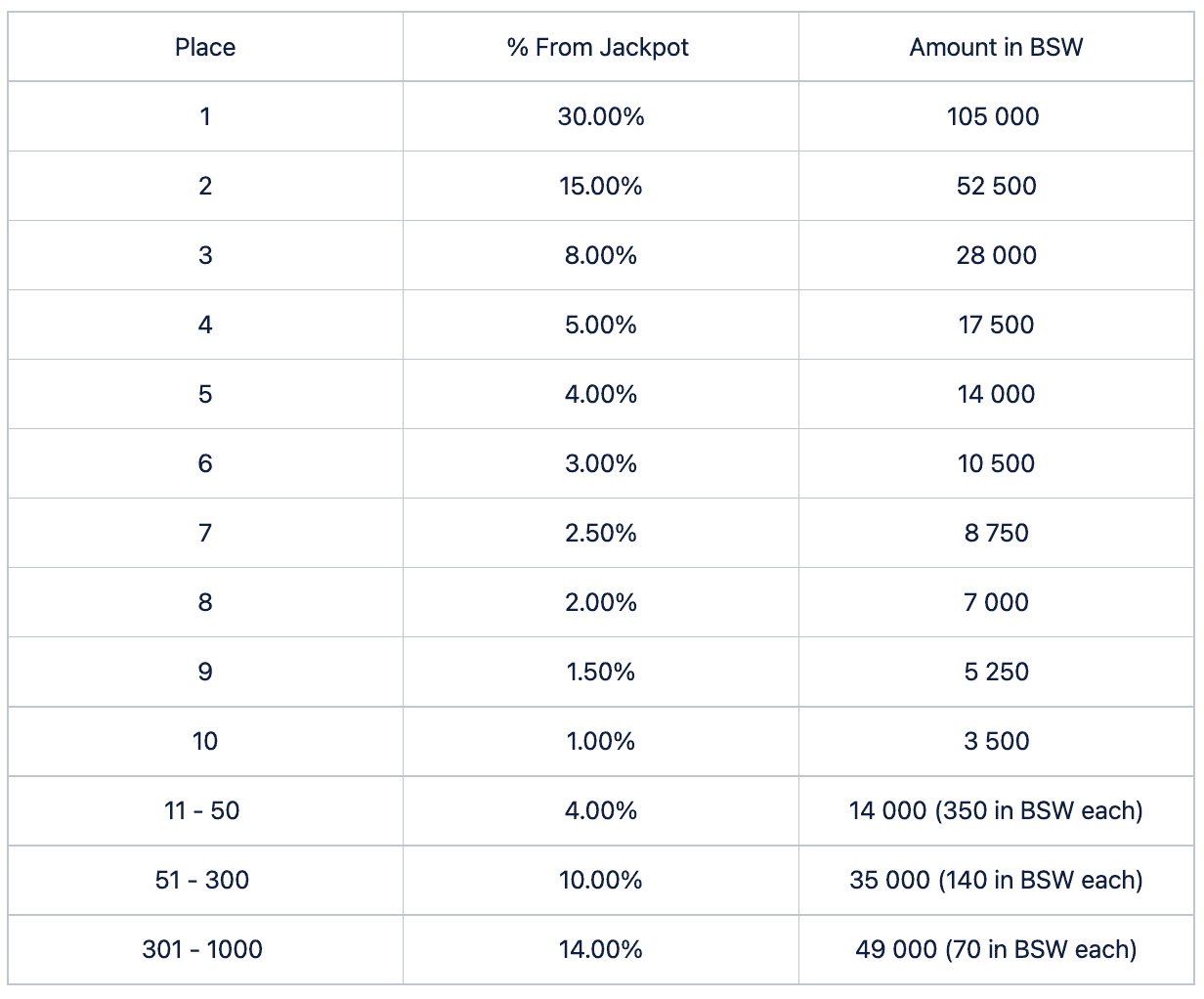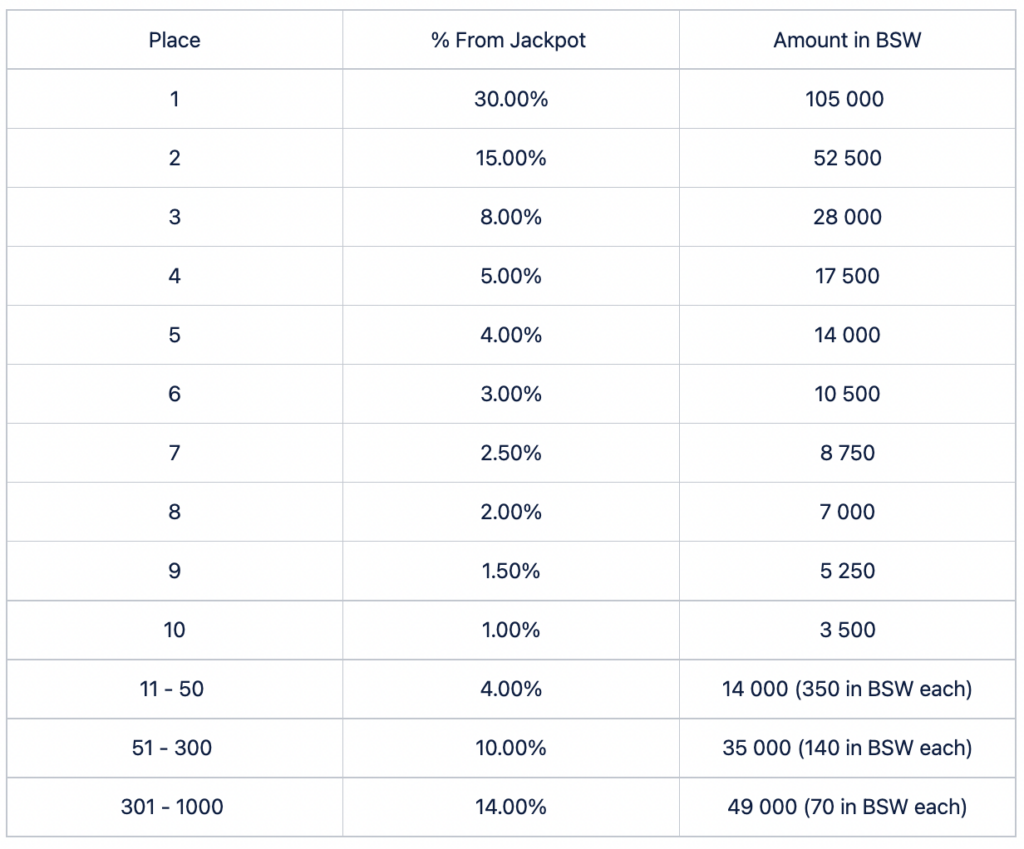 Chainlink X Biswap
Chainlink is now the industry standard for selling, accessing, and building oracle services to power "hybrid smart contracts" on the blockchain.
The reason why Biswap chose Chainlink is because of its cutting-edge research and industry-leading oracle network. Also, they needed access to a secure random number generator. Every user can verify the randomness of the numbers generated by the SNG.
"We selected Chainlink VRF because it's based on cutting-edge academic research, supported by a time-tested oracle network, and secured through the generation and on-chain verification of cryptographic proofs that prove the integrity of each random number supplied to smart contracts," stated Biswap.
"The Biswap team understands the critical importance of fairness and transparency in a giveaway event. Integrating Chainlink VRF into our giveaway helps us provide stronger assurances to our users that the selection process uses a tamper-proof source of randomness," CEO of EK.