9 Lives Arena Game
Aiming to be the first Cross-Platform Blockchain Game, the development team plans to bring you a unique PVP Experience in PC, PlayStation 4, and Xbox One.
9Lives Arena is the first RPG focusing at 1vs1 fantasy PvP.
Start the game by creating your own, unique champion on the blockchain with advanced customization abilities.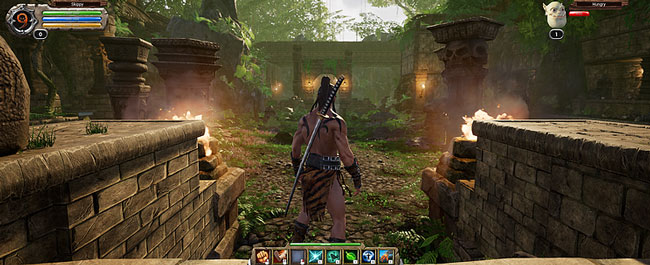 Choose the best Bloodline for your champion, select your Spirit Animal, a passive skill that automatically runs while distributing the skill points you like. Also, you can choose special abilities and decide your weapon's art.
The game is fast-paced, meaning that you will level up and develop your character quickly.
Permadeath activated guys! If you haven't heard this before, it means if you die, you died. Like really dead. The particular hero won't be available anymore, but not forgotten either. All his achievements will live forever on the blockchain.
I know what you think, do I have to buy that hero? The answer is simple. You purchase a base which can contain one or five (for premium) hero slots. Hero regeneration is free of charge. You can buy more slots at the marketplace.
We don't have a price quote yet, but its a matter of time until we have more information. The game is in late stages of development, with alpha already running.
Crafting and Resources Gathering are some of the extra features you can do in 9Lives Arena. There won't be fixed classes in the game. You can develop your hero as you want.
"9Lives Arena will be nothing short of epic. The way
they utilize Enjin Coin's ecosystem will create a gaming experience that no one has ever seen. It's incredible to see blockchain adoption by Triple-A quality games."
Enjin CEO Maxim Blagov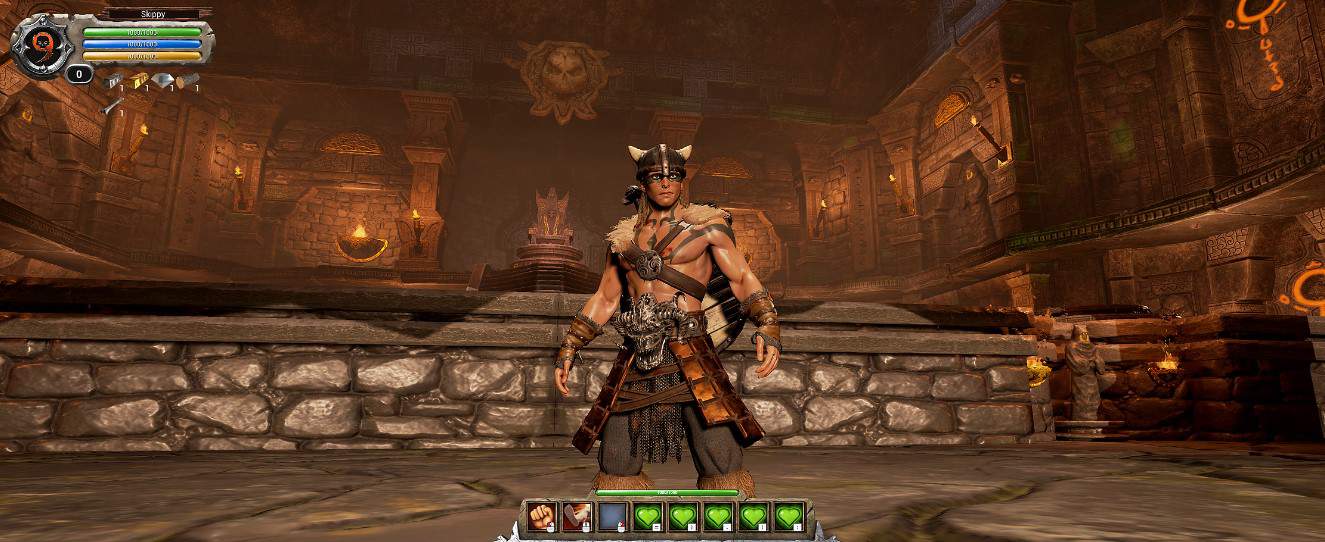 Marketplaces & Heroes Trading
Heroes in 9Lives Arena are ERC-1155 characters tradable in any decentralized assets exchange. Developers based on Enjin's smart contracts will implement a blockchain trading system. The blockchain will allocate a small portion of each seller's trading revenue to Touchhour, creating a balanced and fair system of economics for all.
Ooogie, yours out of the ordinary, new best friend
Some could say he is an animal, but no! Ooogie is a man! He does all the heavy lifting.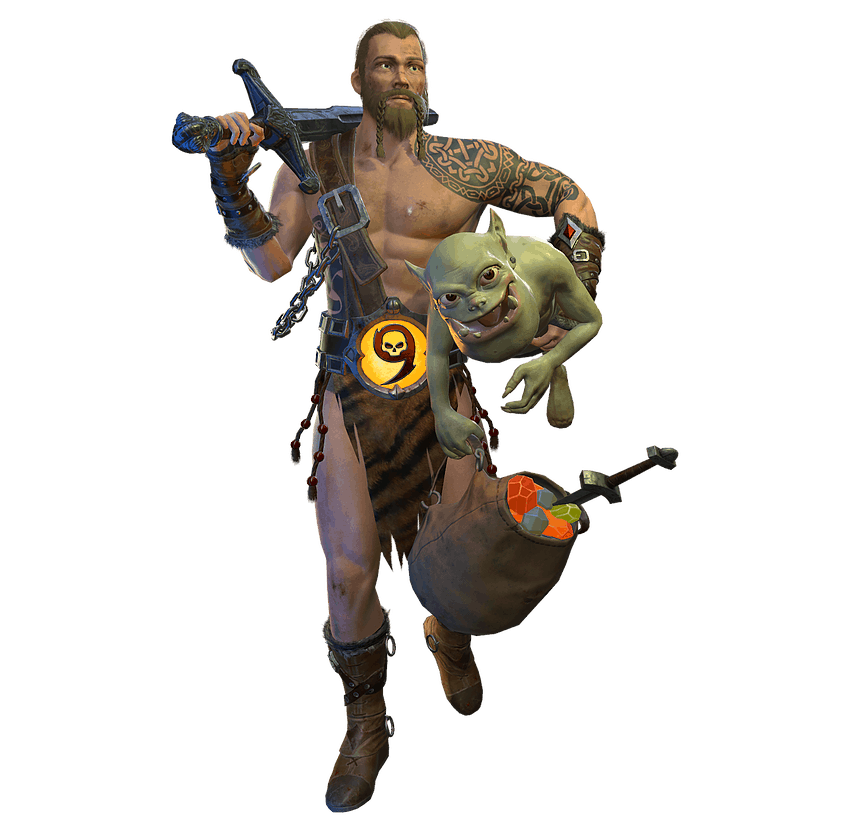 When it comes to him, we can debate whether he is adorable or not, but that's not the point here. Ooogie is unique, friendly, and gives you two reasons to adore him.
Let's get to the first one. Ooogie can level up, the more level he is, the less sleep he needs. When he's awake, he likes to mine for you, craft items, and finally, lumberjacking.
He only needs food. Give him some fresh fish, and he will work for you even when you are not playing. Even more, you can reach out to him through your smartphone.
Now the second reason. Oogiee is the world's first 24/7 cross-platform companion. I was a little skeptical at first about what this means, and the potentials are, so I contacted Raph Laemmche about this and replied:
Ooogie is a cross-platform because he is on your main game and accessible through a mobile app to order around, like a Tamagotchi on steroids.
EnjinCoin & ERC-1155 on fire.
Touchhour Inc, the brains behind 9LivesArena, is the second team to utilize ERC-1155, the next-generation gaming token introduced recently by Enjin, a leading gaming blockchain platform, freely available to Developers.
ERC-1155 allows users to send up to 200 tokens per time, and perform complex, bundled operations that save on gas fees. It also enables adopters to mint fungible, semi-fungible, and non-fungible tokens using a single suite of smart contracts.
Touchhour is ecstatic to announce 9Lives Arena. This project is our passion, and it's truly one of a kind. Enjin Coin's platform is what we needed to create a unique blockchain-based experience that helps us innovate and push the competitive experience of 9Lives Arena to a whole new level." Raph Laemmche, CEO of Touchhour
Visit the 9Lives Arena Website.
Watch the 9 Lives Arena Trailer