Earning money without Spending money.
In most play-to-ern games, you need to spend a significant amount of money to get started. But since Axie Infinity first introduced Scholarships, things have changed.
Scholarship is when someone owns a digital asset and lends it to someone else for a period of time for a profit sharing.
However, scholarships nowadays rely on trust and only that. Players sometimes "hope" to get paid.
Aavegotchi and the Gotchiverse want to change this tactic of scholarships and create their own, a safer one.
Gotchi Lending
Aavegotchi believes that no one should pay to play. So, of course, lending will be a thing in Gotchiverse. Applying on-chain security and trustless execution are some of the benefits for the Gotchi Lending system.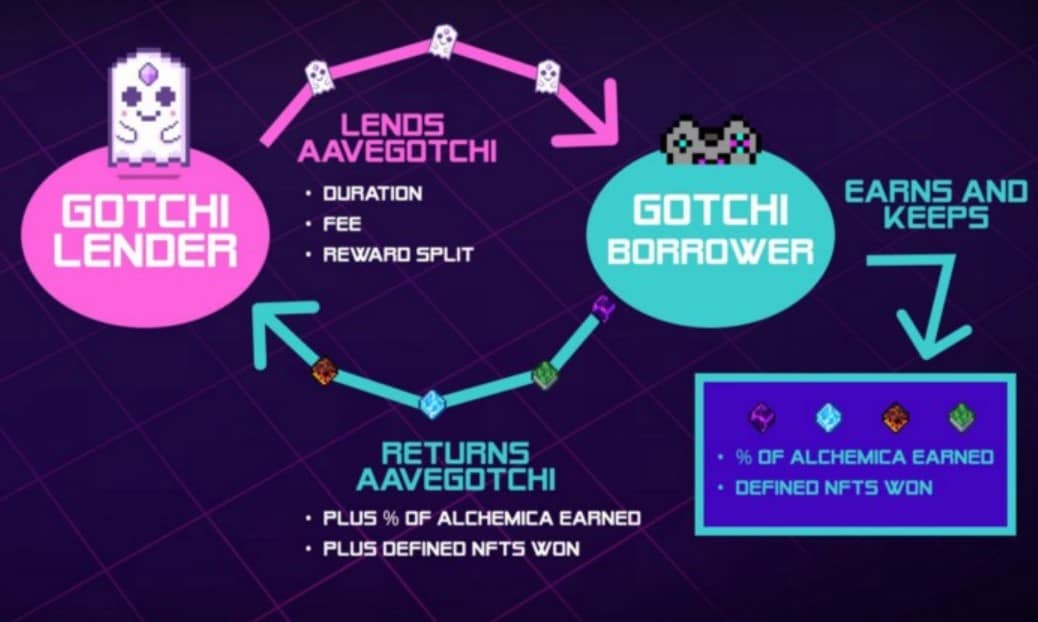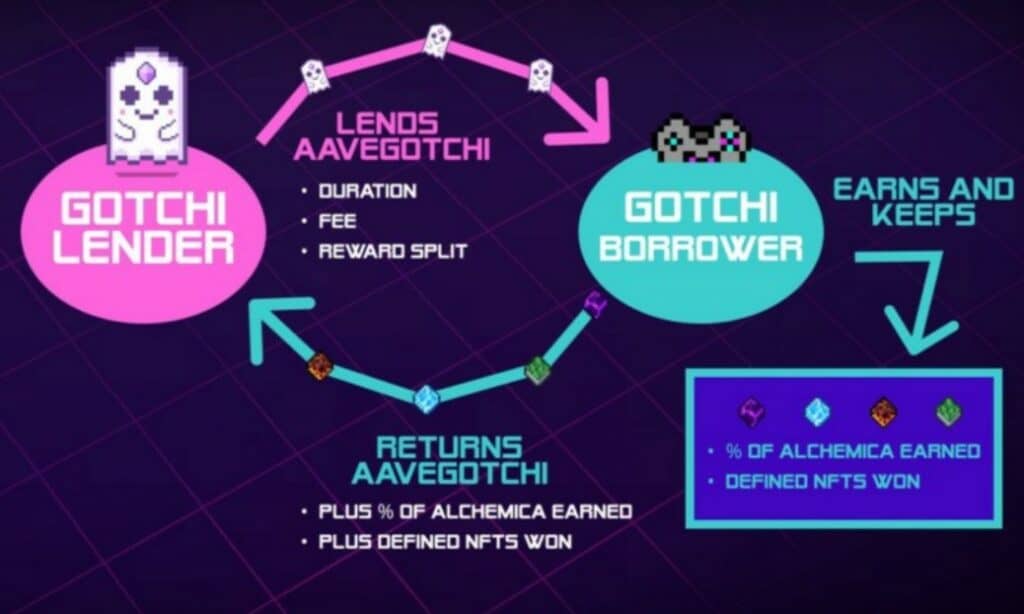 Secure Lending
The Gotchi Lending smart contract is designed so that Aavegotchis are lent with limited rights so the players could never steal the NFT.
This trustless environment is everything the game needs for a robust sharing economy and blockchain security.
With Gotchi Lending, you'll get to decide how long you want to lend it for, what, if any, fees you want to charge upfront, and most importantly, a rewarding split between you and the person renting your Gotchi (with an optional third receiving wallet, for Guilds or DAOs).
GHST and Alchemica are the coins that both parties will earn during the Lending process. It is up to them to decide the % of the split.