Today we visit a long-awaited game to be launched on the TRON blockhain, Aftermath Islands (AI). AI has managed to create a buzz around its name with a number of crypto gamers waiting for the beta release. Aftermath Islands will start as browser based game with future plans to include 3D elements. Eventually, AI will become a title similar to the popular Tropico game, but with a fully decentralized economy.
The Aftermath Islands story goes like this: The world was flooded and devastated by a 100-year rain. People had to make do with makeshift boats and floating houses or anything that could help them stay alive. 30 years after the terrible disaster, habitable islands started appearing and this is when humanity starts to rebuild itself. Now the fun starts 🙂
Aftermath Islands Gameplay
When you purchase an island (not necessary), pirates will bring you to your new island and drop you at the beach. Island owners have to clear land and make paths for settlement, explore the island, find treasures and collect resources. Players should first secure shelter, food, and water as they are the basic necessities in the game. Additional community shelter will be required in order to accommodate any new citizens until they are able to buy land and build their own living quarters.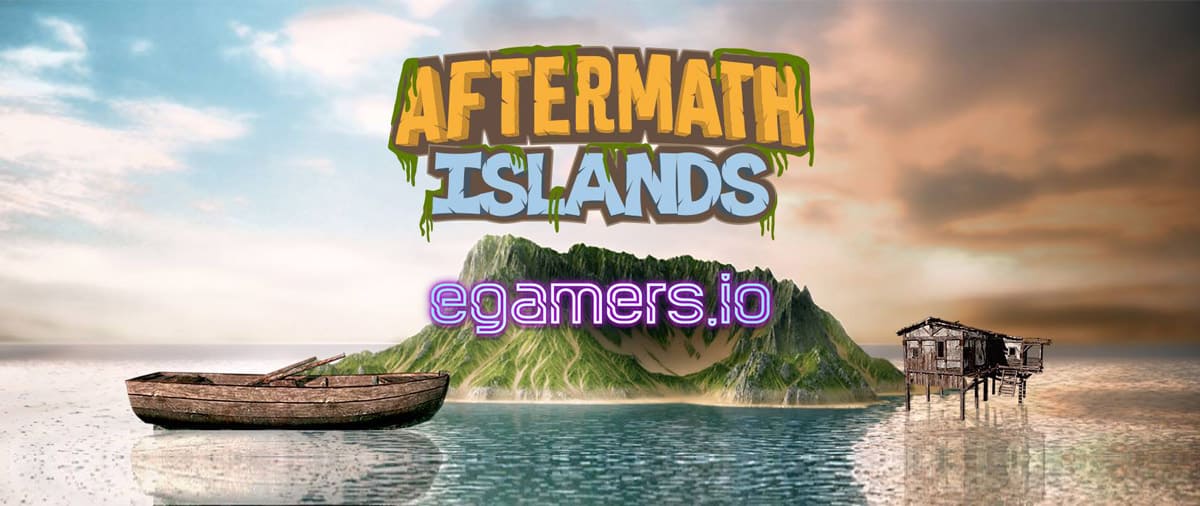 Players will be able to select one master profession, hobby and specialize in one survival skill. Choose wisely as all these abilities will be able to help you earn money in-game. All resources and found items in-game will have a purpose and can be traded, sold and auctioned. Aftermath Islands has plans as well to have items from other games on the Tron network to be used in their game and of course, players will be able to craft!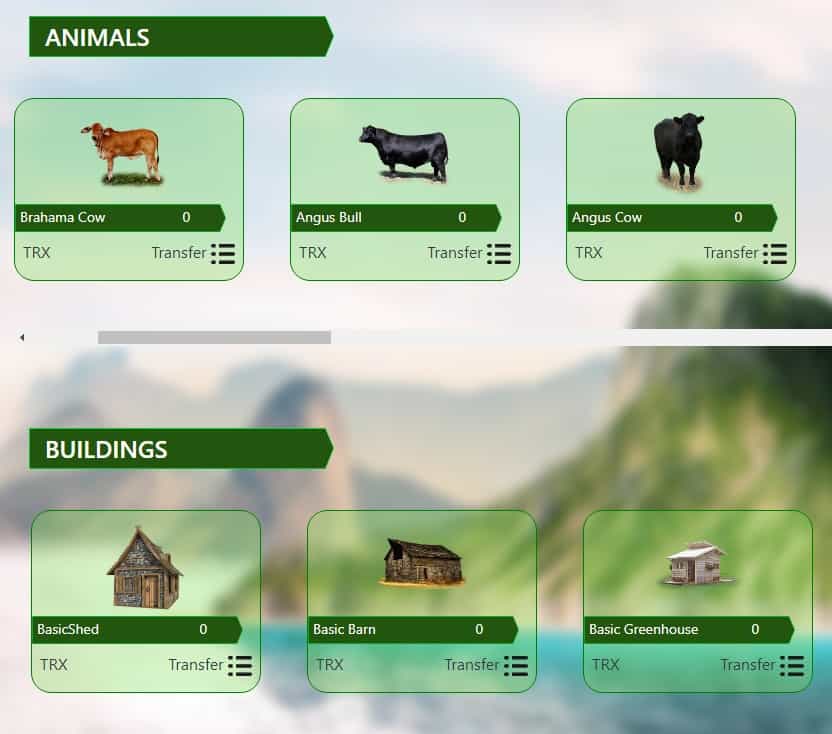 Gen1 animals will be tokenized and have a limited supply of 50,000 each. Bred animals will also be tokenized. Gen1 animals will be required to breed Gen2 animals as well as basic structures will be required to construct level 2 structures. Only resources like food and water found in-game will be non-tokenised.
Island Battles
There will be various competitions for islands with community resources and in-game assets as rewards. In the future and as development progresses, island owners will be able to battle against other islands with the option of 3D PvP Battles. Winners will receive 10% of the community resources of the losing islands including in-game assets given by the game. This feature is opt-in, so island owners can exclude themselves from this.
Island Governance
Each island will work as an independent government. Owners, (those who hold 51% and more) can decide how to rule through the control panel. Some of the features are tax rates, establishing laws and land block price. If the owner has less than 50%, the island governance becomes Democracy and landowners can vote within the town hall. Island owners can always buy back land to regain the majority of ownership. Governors can build and upgrade buildings to increase citizens living rate and increase defense against attacks.
Pirate Taxes
All islands are subject to 1% protection tax by the pirates and once the population reaches 50% of its capacity, the protection tax is reduced to 0.5% and town Hall can be upgraded. Upon advancing to the next town hall level, the pirates will raise the protection tax to 2% with the option of opposing the particular tax and get into war with the pirates. The war can be avoided if 50% of the citizens enlist to protect. In case that less than 50% enlists, pirate collects 2% taxes.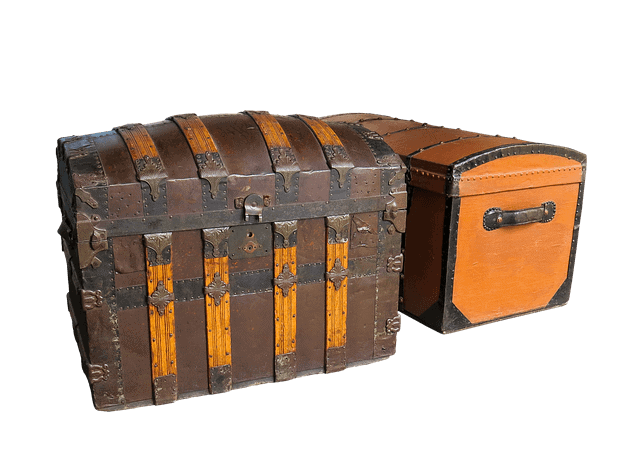 The Characters
A character creation tool will allow you to create a unique in-game player based on your preferences. While this tool is expected to be basic in the beginning, there will be several additions as the game progresses. Usernames and characters won't change so you should choose carefully. Some customization options include hair, clothing accessories and many more to come.
Choose Your Role
Like we said above, you don't necessarily need to buy an island, there are a number of roles to take when playing Aftermath Islands which will make the gameplay more and more interesting for everyone. The available roles are described below: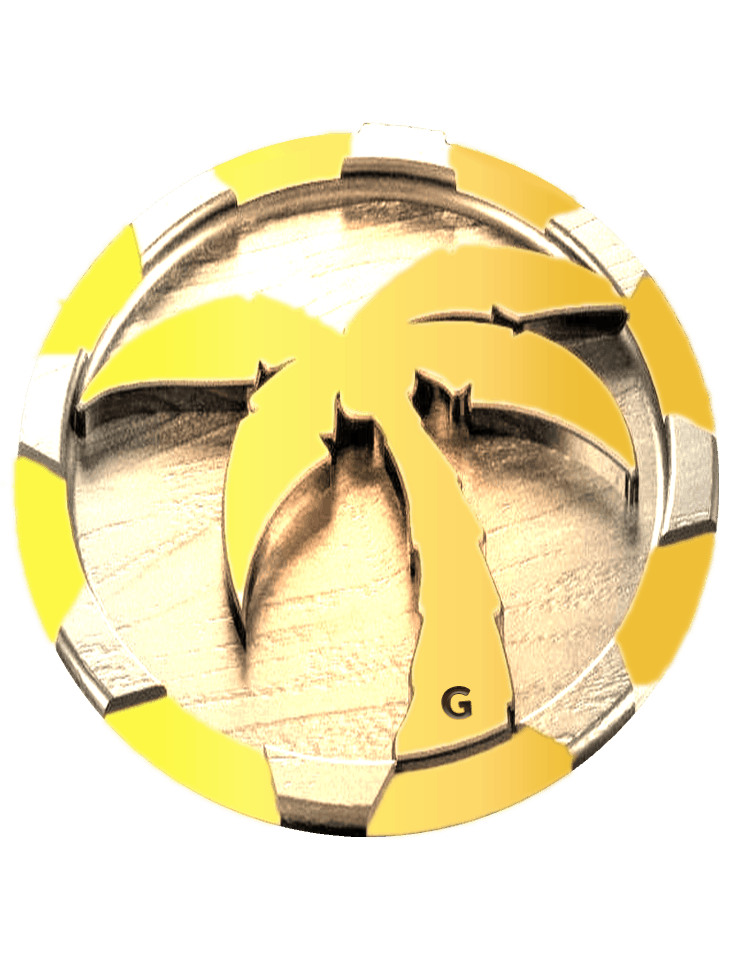 The Island Owners are those who own islands, in addition to island management and tax collection, they have the same gameplay options like any other players.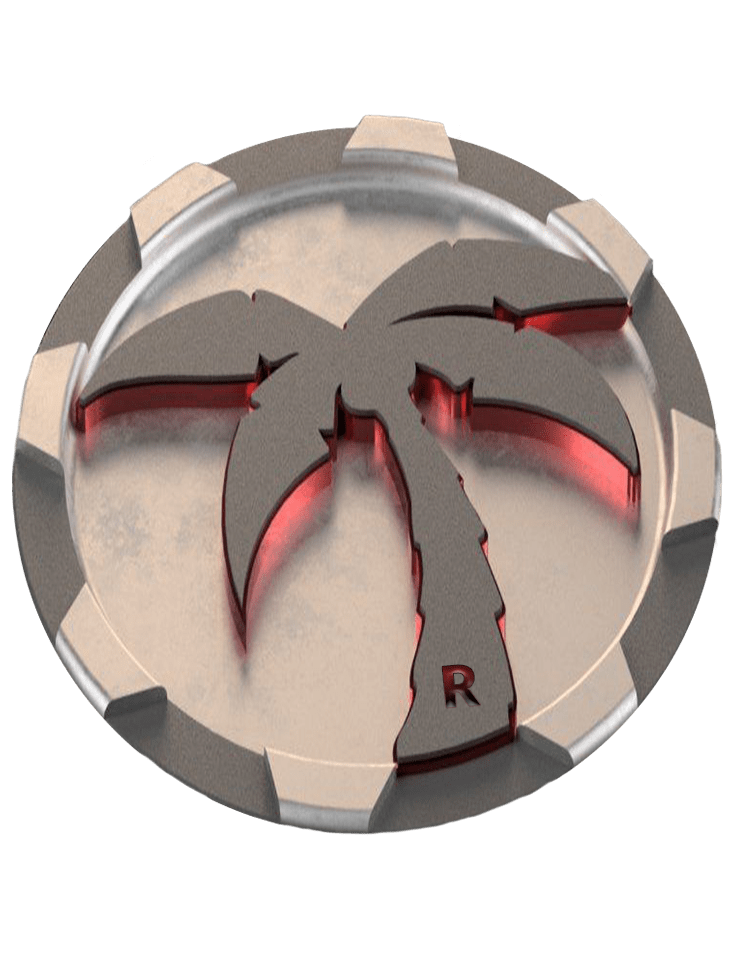 The Land Owners own at least one block of land on an island. To gather resources from an island, you must first be a citizen of it. Landowners can visit any island and scavage for stuff.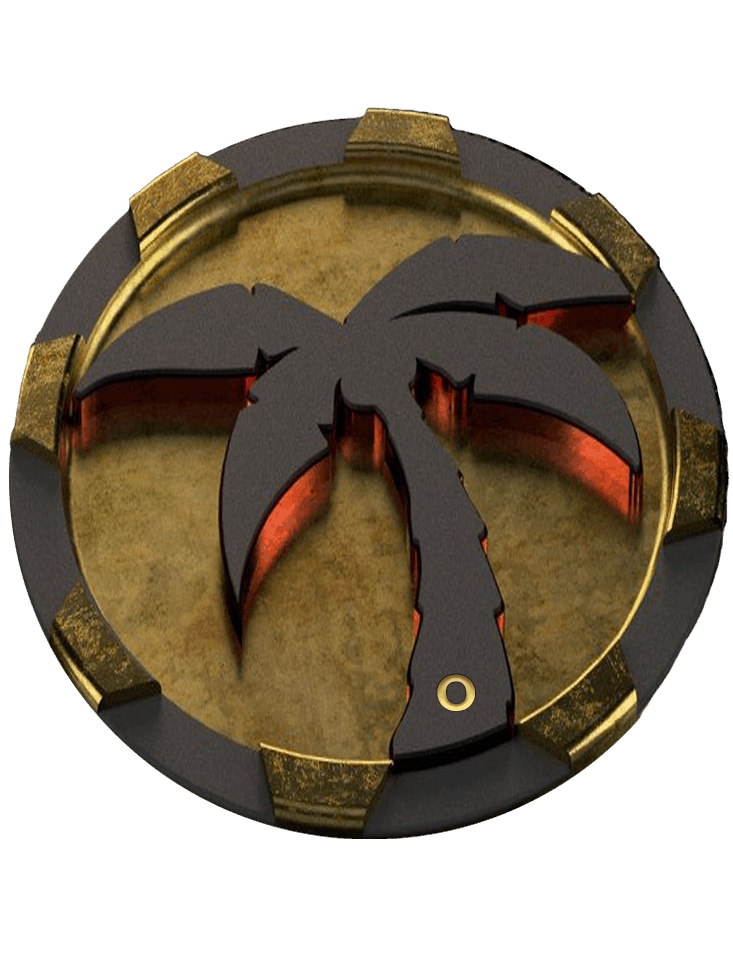 The Island Hoppers don't own any land. They can visit other islands and salvage whatever they find in order to trade and sell. They can take part in the economy as usual but they won't be able to collect any natural resources.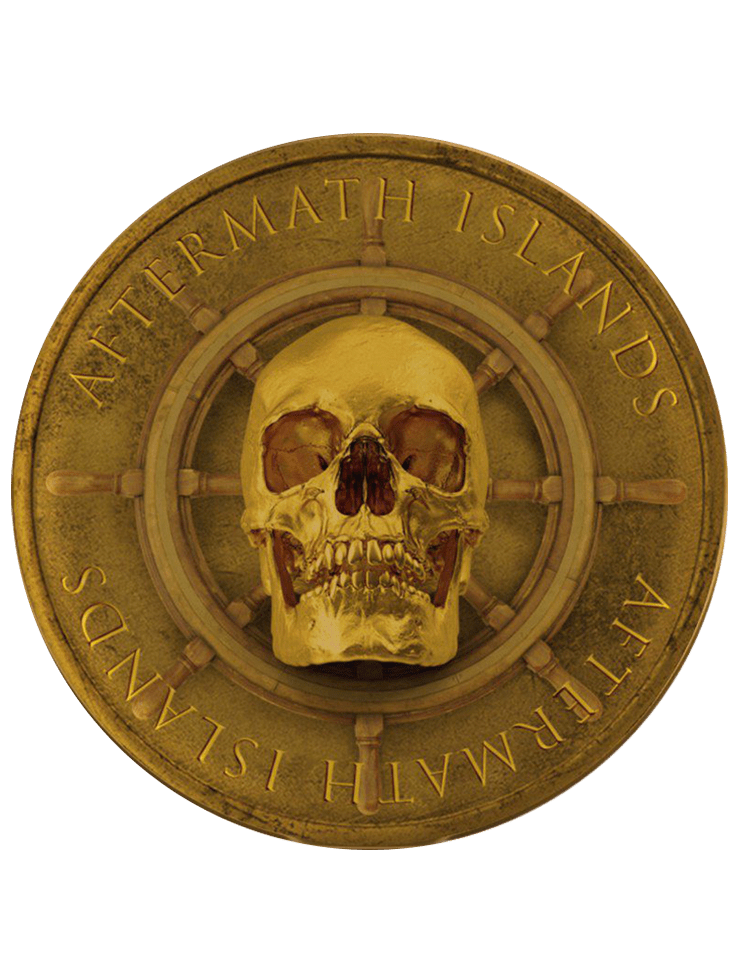 The Pirates are the backbone of the game. They are the ones who discover the islands and then sell them to the players. Pirates take 1% from islands for protection tax and visit islands twice a month to offer valuable items.
Crowdfunding and partners


Aftermath Islands held its initial presale from August 22, 2018, to October 22, 2018. Currently, Aftermath Islands has teamed up with TronEurope for a crowdfunding campaign and this is the breakdown of it. TEAR is the token offered with a 50 million total supply. The conversion rate is as follows.
2 TRX or 1 TERC= 2TEAR, 1 AIT
Soft cap: 5 million TERC/TRX (50% rewards)
Firm cap: 12.5 million TERC/TRX (60% rewards)
Hard cap: 25million TERC/TRX (70% rewards)
TEAR token holders will receive at least 50% of total game store asset net sales. The soft cap must be reached in order for rewards to be implemented. If 'firm cap' is reached, rewards percentages will increase to 60% and if hard cap is reached reward percentages increase to 70% of total net game asset store sales. TEAR campaign started back in July and will last 4 months or when TEAR supply is all sold.
Participants who purchase TEAR during this period will receive additional rewards accordingly but only 1 bonus island per wallet/participant.
50k TEAR purchased: Mini Island
100k TEAR: Refuge Island
250k TEAR: Oasis Island
Additionally, upon launch of 3D play feature, Aftermath Islands will offer a TEAR buyback program. TEAR purchased in this program will be burned after.
TEAR holders will receive their payouts every Sunday at 00.00 UTC. TRX, TERC, AIT and any other partner coins will be received by token holders. Remaining TEAR from the crowd sale will be held and frozen by the Aftermath Island team until the buyback and burn campaign.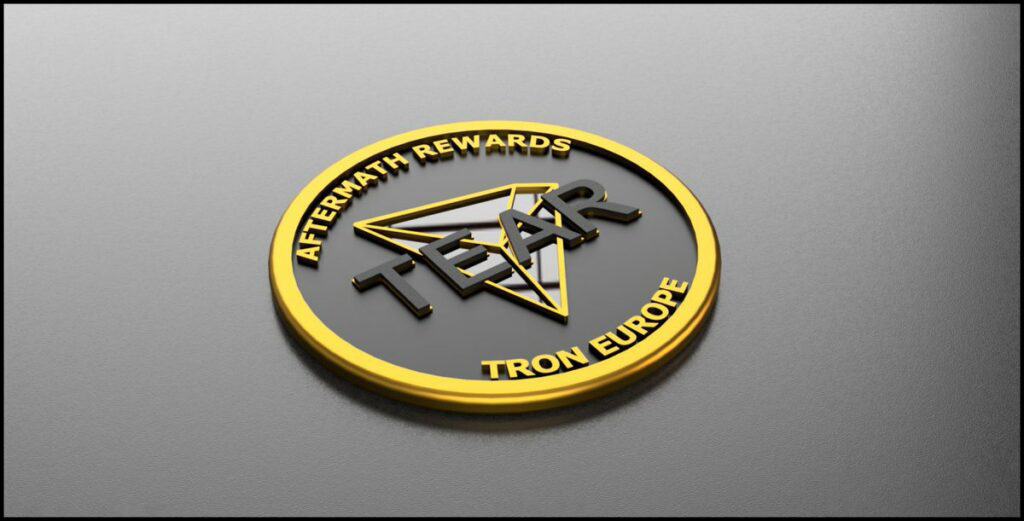 Other confirmed partners include eGamers.io, Tron Europe(SR), MarshMeloToken(MMT), KiwiBerry(KIWI), BOOK(ART) cryptogamersworld.com and Cropbytes animal assets.
Tron(TRX) is used as the base currency. Other tokens will have a 1:1 conversion ratio with TRX. AftermathIslandToken(AIT), CryptoGamesToken(CGT) and TronEuropeRewardCoin(TERC)
AIT- only has value within the Aftermath Islands game. Used as a promotional and bonus currency for players.
CGT- official game token for Crypto Games Europe. CGT can be incorporated into other games as well giving it more value.
TERC- official voting reward token of Tron Super Representative, Tron Europe.
Additional tokens can be added as more partnership emerges.
Island details
There are 5 types of islands.
Oasis Island– 1500 supply. Will have all the natural resources available. 10,000 blocks per island. The biggest island in the Aftermath Islands, suitable for large-scale cities. 1,000 maximum population during the survival era.
Refuge island– 3500 supply and 5000 blocks per island. The particular island will have all resources except two random resources which can be obtained through trading with other players in the marketplace. 500 population during the survival era.
Mini Island– 5000 supply. Will have 2 natural resources, wood, and a random one. As expected, players have to trade in order to gain other resources. 2500 blocks per island and 250 citizens maximum population during the survival era.

Deserted Island(free)-unlimited number. only has wood. 1 block. cannot be sold or traded. For new players to try the game before purchasing their own island.

Genesis island– developer's playground. 1 island. 1000 genesis land tokens for players to obtain with all resources available. Base home for game pirates. This island will host 3rd party projects, retail stores, a BOOK(art) library and bookstore, a legally regulated casino, pirate auction house.
Mini-Games
There will be mini-games available in-game but players need to have the required resources in order to play. If not, players can bribe the pirates with TRX in order to play. There will also be a daily spin wheel available for free resources and rare assets. 10% of the total game profits will be used for player rewards and island competition prizes.
Conclusion
Aftermath Island is going to be a great game to play with friends or build a community of your own. There is so much to explore and create on the islands. Moreover, assets such as animals are being tokenized so there are lots of incentives to keep upgrading them. With the right kind of governance and planning, island owners can make nice money from this.