Today we explore and review the upcoming multiplayer strategy game, Arker: The Legend of Ohm.
---
What is Arker: The Legend of Ohm?
Arker: The legend of Ohm is a multiplayer online strategy game that rewards its players with crypto. The game is under development by ArkerLabs, an international company dedicated to IT solutions like blockchain development.
---
Ways to Earn In Arker: The Legend of Ohm
With a play-to-earn model, users in Arker will be able to obtain items, use them or sell them in the marketplace for financial rewards.
Players can earn rewards from:
PvP Battles.
PvE Battles.
Daily Missions/Quests.
Guild Wars.
Special Events.
---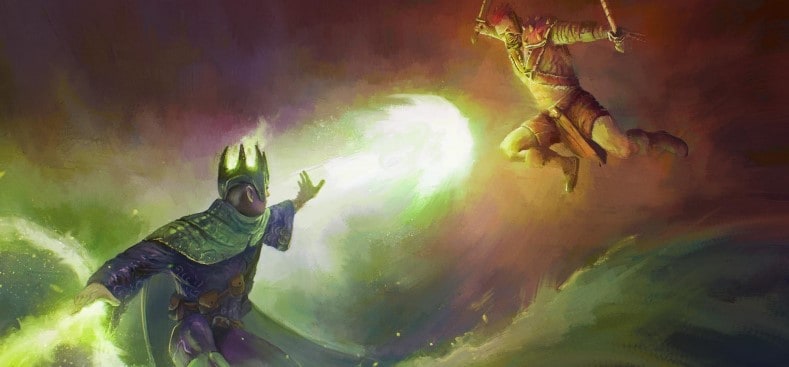 ---
A Fun and Competitive Gameplay
Choose the type of character that best suits you along with pets, and enjoy your stay in the world of Arker.
Characters, pets, equipment, skills, and relics are used throughout PvP and PvE experiences.
---
Battle Modes In Arker: The Legend of Ohm
Competitiveness is the to-go important factor of Arker: The legend of Ohm offers a suite of PvE and PvP adventures.
PvP: To play this mode, a player must buy a ticket that has a fixed price. Players in PvP will fight and compete against each other and get rewarded with FoA tokens and experience. Losers lose experience.
PvE: Go in battles with monsters and get rewarded with FoA tokens. A player can compete in 10 PvE battles per day.
An Additional battle Mode called Guild Wars:
To participate in Guild Wars, ten players must form a guild and eventually fight another guild. The winner with the highest score, in the end, will be rewarded with FoA tokens.
---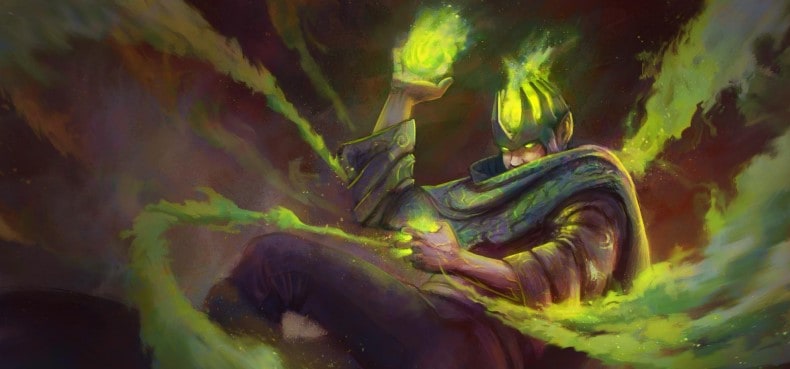 ---
Where Will Characters Live In Arker: The Legend of Ohm?
The characters will live in The Village, which will be customizable together with equipment and provide improvements.
The Village will have different buildings a user can take advantage of:
Power Generator (faster power generation)
Energy Sanctuary (it increases the maximum energy)
Sanctuary of the race (it improves the capacities of the race)
Ancient Sword (increases the attack of the champion by 2%)
Crystal Altar (improves the HP by 2%)
Clover Building (increases the lack ratio of daily roulette)
Experience Building (stake your character for experience)
Visual (add only visual decoration so that FoA can be spent on it)
Roulette (you click, and the roulette wheel starts to spin when the wheel stops, you get a prize (Item, ability, pet, or nothing). One spin free every 24 hours)
---
Your Character's Companion In Arker: The Legend of Ohm – Pets
Pets are your companion in the Arker metaverse, bringing value and unique benefits in battles. Each pet will have a rarity, meaning some will be stronger than others.
Passive attributes like life, energy, and agility will be provided by pets, improving your style of play. Another important asset of pets is that they are also tradable in the marketplace.
Are pets breedable? The answer is yes. The breeding system is straightforward to use. For players to start breeding their pets, they'll need a male and a female of the same type regardless of their rarity.
To breed pets, users must pay with FoA and ARKER, the two tokens of the Arker ecosystem.
Some breeding facts you must consider before doing so are:
Pets can breed five times maximum.
Breeding results in an egg that needs five days (120 hours) to hatch.
Eggs are tradable to the marketplace.
Attributes are inherited by the parents randomly based on the genuine genetic system.
Breeding Cost Table
| | | | |
| --- | --- | --- | --- |
| Breed Count | Breed Number | FoA | ARKER |
| 1/5 | 1 | 2500 | 2200 |
| 2/5 | 2 | 3750 | 3300 |
| 3/5 | 3 | 6250 | 5500 |
| 4/5 | 4 | 10000 | 8800 |
| 5/5 | 5 | 16250 | 14300 |
---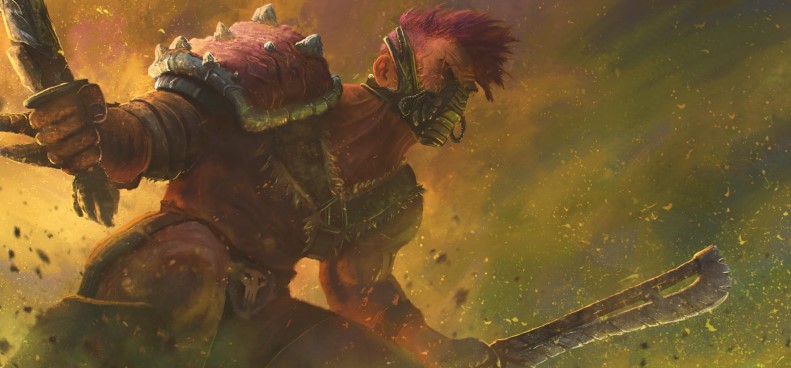 ---
Items/Abilities Used In Arker: The Legend of Ohm
Items are objects that your player can equip for an extra amount of life or energy during battles. In the future, items like armor, weapons, helmets, and boots will be added.
Items depend on class/race, and of course, some are better than others. You can earn these items from drops in PvE/PvP battles and will also be tradable in the marketplace like pets.
Rarity Stones will be a thing in the future, improving the attributes of an item/pet. To use these rare stones, you must purchase them first and then apply them to your pet or object of your choice.
How exactly do Rarity Stones work? When selected and put on an item/object, Rarity Stones will increase its stats by a chance of 49%, decrease the stats by a chance of 49% again, and finally, a 2% chance stats will remain the same.
Relics are items that can be activated in-game using energy and boost your character attributes, as well as giving them passive effects on each round.
Abilities are attacks your character performs during a battle. Abilities have a wisdom cost meaning a player can give his hero eight abilities with maximum wisdom in total.
It is worth mentioning that when the player equips its abilities before the match, four of them will randomly chance.
The Abilities are separated into:
Common.
Berserker.
Alchemist.
Izarian.
Soul Hunter.
---
Tokenomics of Arker: The Legend of Ohm
Arker: The Legend of Ohm has a dual token economy starting with:
$ARKER is a BEP-20 token and the primary governance token of Arker: The Legend of Ohm ecosystem. It is used only for governance.
$ARKER will eventually have a total supply of 2B and a listing price of $0.01.
Fragments of Arker ($FoA) is a BEP-20 token and the play-to-earn token, earned via completing daily quests and playing PvE and PvP battles in the arena. It is used for buying in-game items like abilities, tickets, weapons, and more.
$FoA will eventually have a total supply of 540M and a listing price of $0.015.
---
Final Thoughts About Arker: The Legend of Ohm
Arker: The Legend of Ohm appears to be an interesting and fun-to-play game. Of course, it is not at the level of Axie Infinity, but The game mechanics and the future additions seen in the whitepaper seem to fit perfectly with what Arker Labs wants to achieve. I think it will be a perfect game for testing and getting started with blockchain gaming and the play-to-earn model.
Thank you for reading our Arker: The Legend Of Ohm Game Review.
---
Stay always up to date:
📰 Don't Miss a thing: Join the News-Telegram Channel or The Discussion Group.
🐥In Your Feed: Follow us on Twitter, Facebook & Instagram.
📺 Let's Watch: Youtube Subscribe & Chill.
🎙️Useful Channels: NFT Giveaway Channel & Early Adopter Opportunities Channel.
🕹️Gaming Guild & Scholarships: Join our Discord.
📫Saturday Mail Recap: Subscribe for the Blockchain Gaming Digest.
Disclaimer:
We use affiliate links when possible. At no cost to you, we may earn some crypto or nfts.
While we strive for the accuracy of the content, we provide it "as-is." We take no responsibility for any actions or results. We write about games, treat them as games. We don't give investment advices. Always do your own, extensive research.