A Mystic Axie was sold for 300 ETH, people break down Axies in parts and co-own NFTs, the player base grows exponentially, reaching 14,000 On-Chain and 10,000 Off-Chain monthly users. Of course, all these wouldn't happen without the hard work of Sky Mavis and the funding round in 2019 that raised over 1.5 Million USD.
Without a doubt, Sky Mavis develops a leading game in the Blockchain gaming space, whether we talk about gamers or investors, Axie Infinity becomes the go-to when talking dapps and games.
Yesterday, Axie Infinity integrated Chainlink's decentralized price feeds and plans to use the Chainlink Verifiable Randomness Function (VRF) to guarantee random elements for Axies, starting with Axie Origin Coins (AOC). The number of Origin Axies in the game is capped at 4088. Each time 5 AOC burned, an Origin Axie is born with a chance of possessing Mystic parts.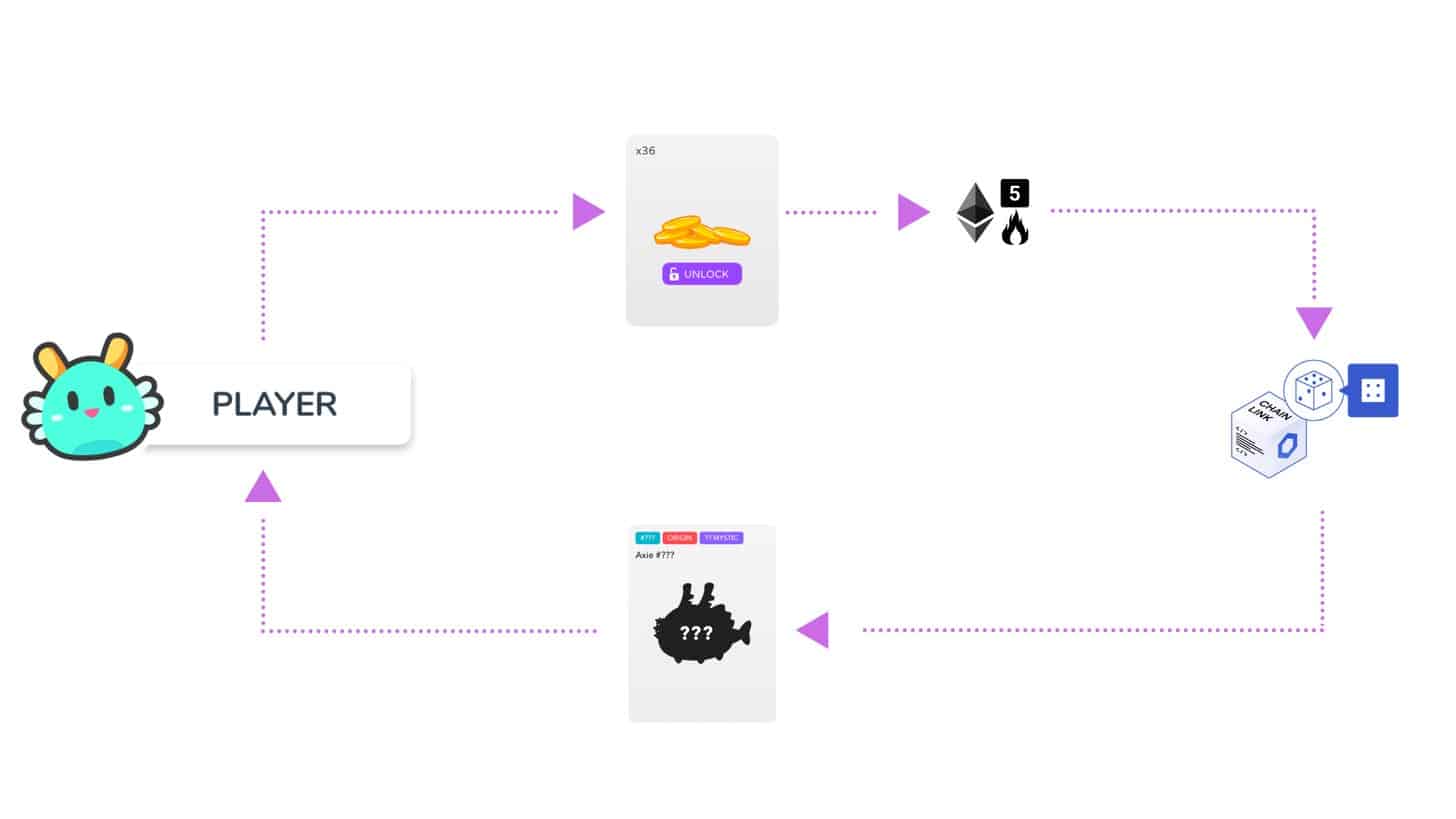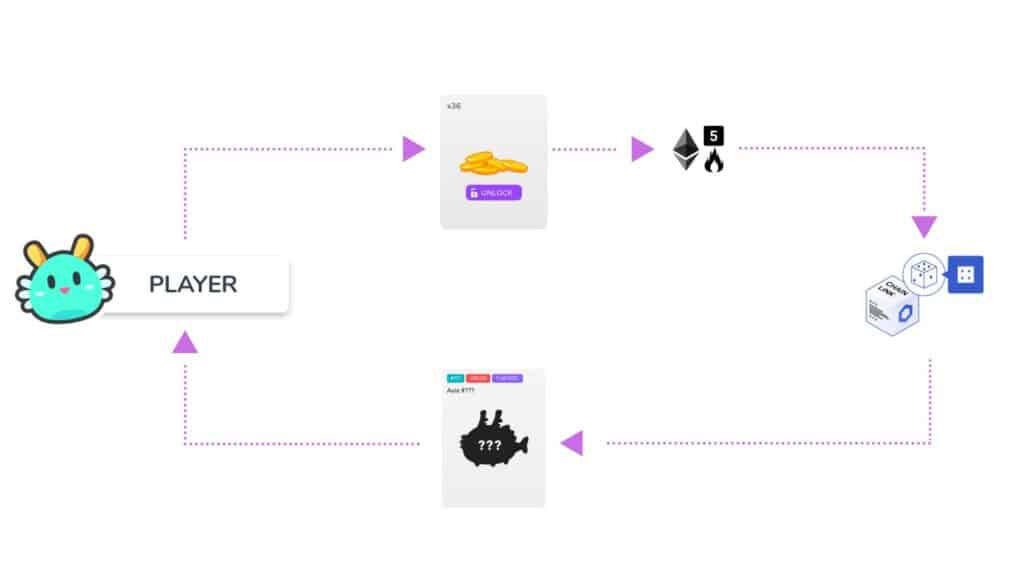 More specifically, Axie Infinity uses the ETH/USD price Reference Data for the marketplace prices. This way, the game ensures accurate prices 24/7 while serving USD price feeds which makes it easier for the users.
Thinking about adoption, pricing in USD is a far better way for newcomers to understand rather than presenting the price only in ETH or any other token that most new players won't even understand what the token's symbol is. Even for experienced Blockchain Gamers, the USD price feed is much more preferable.
Chainlink's Decentralized Price Feed collects accurate data from reliable off-chain data aggregators and secures them through the decentralized network of high-quality oracle nodes. It's considered superior in comparison to centralized feeds because the second can go offline at any given moment or return wrong prices, leading to monetary loss.
In addition, Axie Infinity will explore more optiosn regarding the Chainlink VRF integration once the Ronin sidechain is out.
The Future of Axie Infinity and Chainlink
Once Ronin, our Ethereum sidechain, is live, we'll explore integrating Chainlink VRF functionality into more Axie-related smart contracts.