Axie Infinity has unveiled six fresh badges for its digital collectors on App.Axie. Collectors can now head over to the Lunalog to see if they've bagged any of these new additions.
Special Celebrations for Collectible Axies
In recognition of the unique collectible axies, badges titled Japanese, Agamogenesis, Summer, Shiny, Xmas, and MEO have been launched. While these collectible axies' owners already enjoy numerous exclusive perks, the latest badges are set to elevate their status in the digital realm. The Axie community is encouraged to suggest other noteworthy achievements that might deserve their badge, emphasizing the community-driven ethos of the platform. Watch for further details on the intriguing 'Mystery Badge.'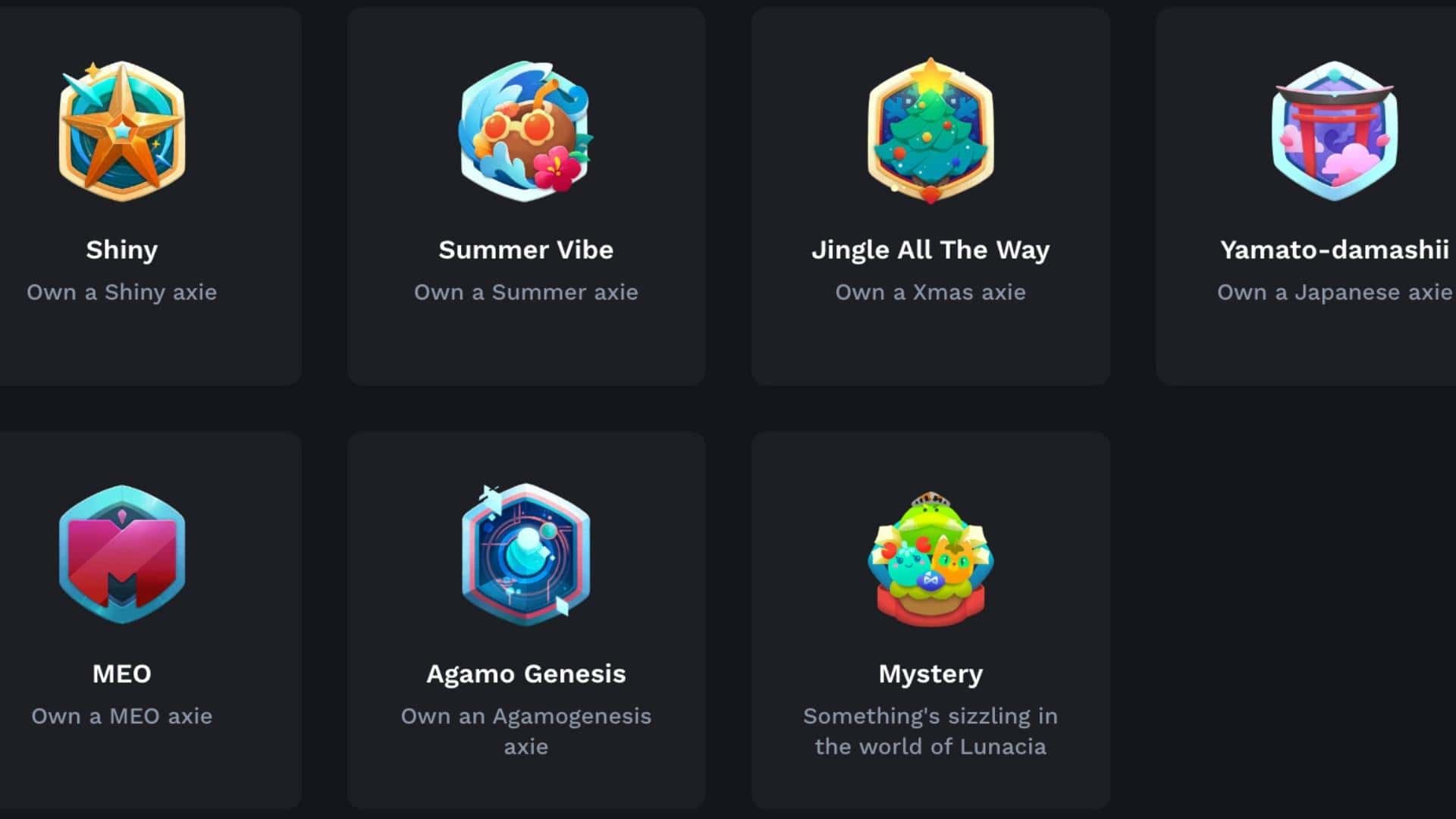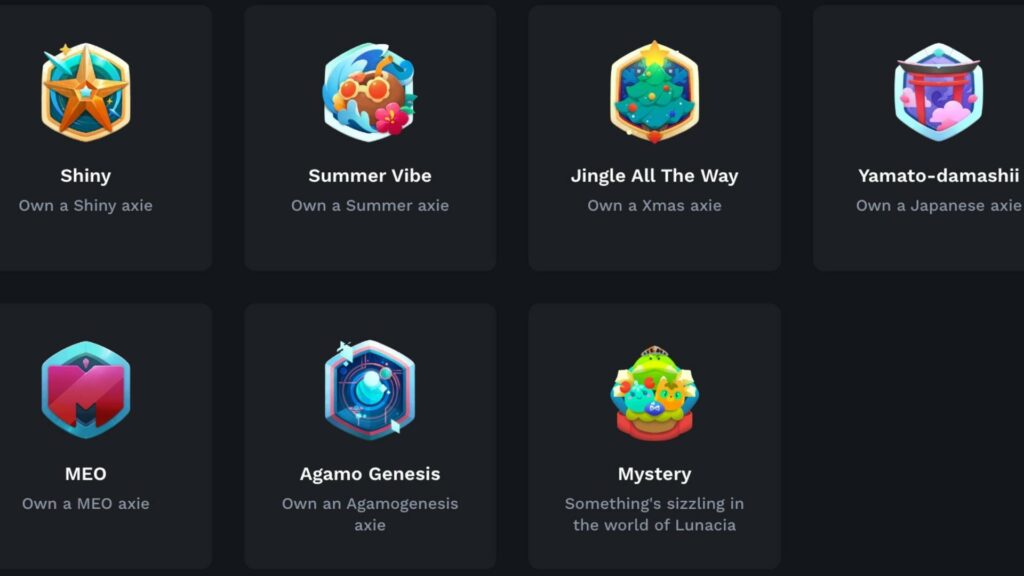 Badges: A Mark of Distinction
Badges have been traditionally used to honor significant contributors across various fields. For instance, in the Philippines, the Medal of Valor is given only to those citizens who have shown acts of personal bravery. Similarly, in sports, captains often sport distinct symbols to set them apart from their team. They aren't just ornamental but stand testament to an individual's outstanding contribution to a grander vision. Following this tradition, Lunacia proudly presents its latest badges, a salute to its esteemed digital collectors.