One of the most popular blockchain games out there, Axie Infinity: Origins, has officially entered its fourth season, referred to as the "Epic Era," featuring a staggering prize pool of over 39,000 AXS. This announcement follows an intense "Rare Era" season that saw remarkable competition among the game's fanbase, known as Lunacians.
With an approximate 35% of the total prize pool at stake, the Epic Era promises to challenge Lunacians like never before. Top-performing teams from the previous season, including Topaz, Sustain, Jinx, Aggro Beasts, Bleed Beasts, and Poison, will compete for dominance and hefty rewards in the new era.
In an effort to promote fair play, Origins has introduced the 'First Mover Advantage' updates. Traditionally, the player who goes first has an advantage in tempo and opportunities. However, this advantage often comes at the expense of card control and options, leading to inconsistent starts.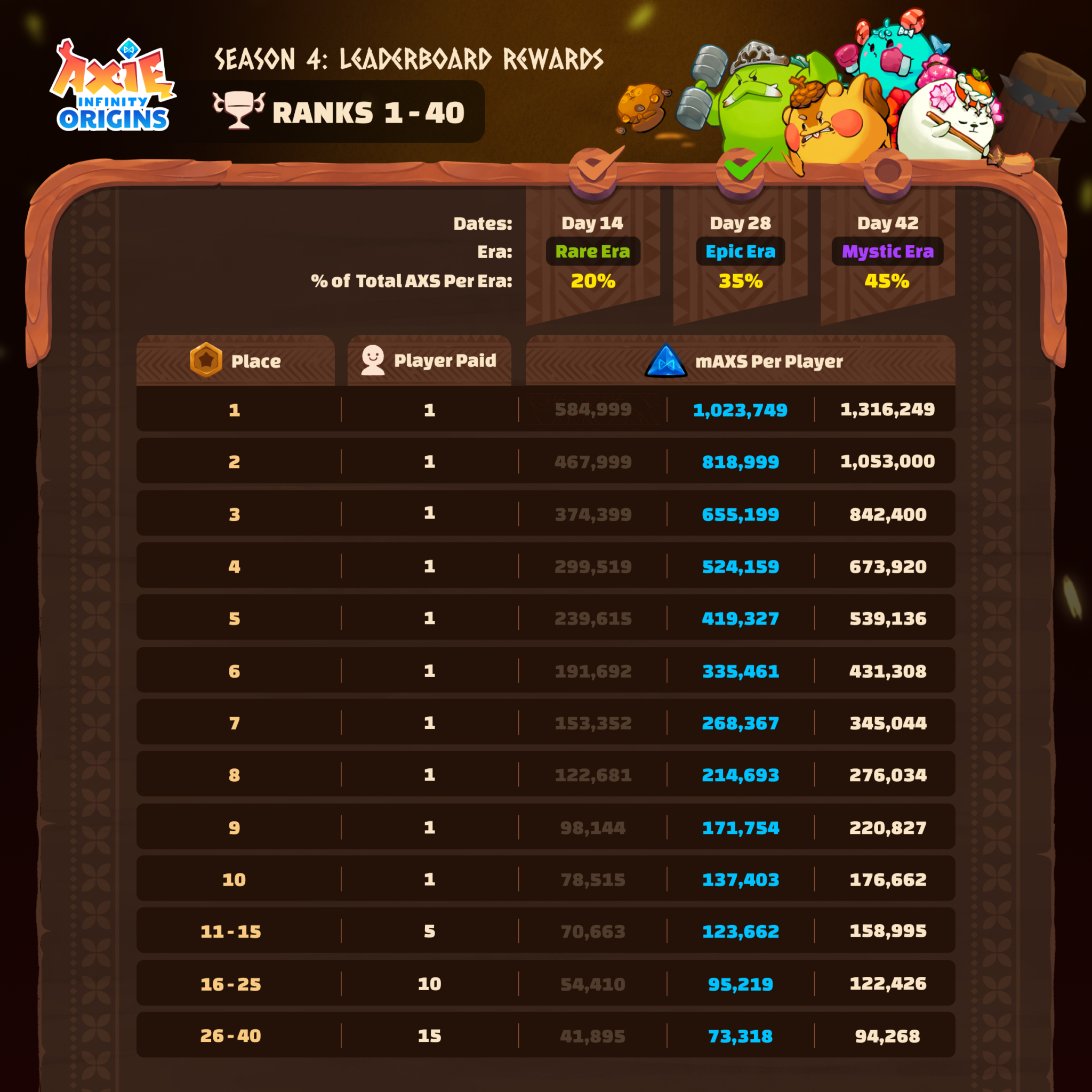 In order to counteract this imbalance, Origins had previously introduced the Keep mechanic and standardized the Energy to Card Draw. Yet, these changes were found to inadvertently enhance the starting player's advantage. Consequently, the new season will see adjustments to level the playing field between the first and second players. Key changes include limiting the first player's free keeps and reducing their energy and card draw on turn 5.
Additionally, Origins has made minor balancing updates to its in-game elements. The Last Stand Rune, Moon Stamp, Sun Stamp, and Rocket Stamp charms have seen changes in their stats and penalties to further even out gameplay. Furthermore, the in-game text has been updated to enhance readability, benefiting both novice and seasoned players.
This launch, together with the new changes, signifies Origins' commitment to creating an immersive, balanced, and competitive environment for its players. As always, the developers will continue to observe player feedback and game data to ensure an engaging and fair experience for all Lunacians.