CryptoAssault is a strategy war MMO Blockchain game running on the Ethereum network where units in the game are unique and tradeable ERC-721 Tokens that players have the true ownership of them.
Enter a huge 3D world to take part in the war for the control of the territories and earn Ethereum rewards. Players are rewarded daily based on the amount of the land they managed to hold on that day.
Stand your Ground
In order to own land, you have to strategically move your units in the map. Every unit owns the land in a radius around them and can be used to mine resources and battle other units. Units can be combined together to be more powerful.
To start building your Army you can purchase right now some units using Ethereum. Units lost in the battle are not permanently destroyed, they return to your inventory and need a certain amount of time to be repaired (few hours), so losing your assets forever is not a case in that game.
As in most of the crypto games, early adopters enjoys bigger benefits so the older units will collect more land rewards.
The GamePlay
When stepping out of your inventory your units start at the edge of the map, there is a max distance every unit can travel at a time and after every move, a 3 hours refuel is needed.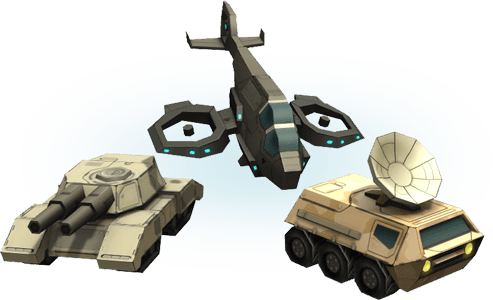 The world in CryptoAssault is divided into rings. Moving closer to the center of the Map, each ring contains more valuable land. In order to access the inner rings, you have to increase the star rating of your units. Fusing 3 units of the same type will increase its star-rating.
Once a day a satellite that contains a huge reward, drops from the sky. The chances of the satellite to land in the inner rings are higher.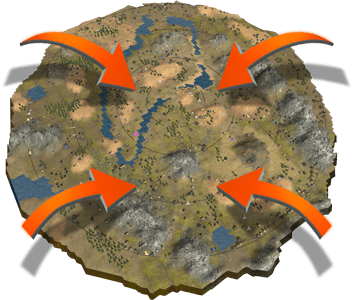 Resources appear randomly in the map and players must send units to mine them. Resources can be used to build bases and unlock upgrades. Joining a strong alliance will help you to protect your base and resources and attack other players.
Connect with CryptoAssault: Twitter, Discord, Facebook, Reddit, Medium
Connect with eGamers.io: Twitter, Telegram, Instagram, Facebook, Discord, Youtube, Facebook Group, Steemit
Note: eGamers.io may use affiliate links to monetize the content provided. Sometimes, eGamers.io might get a portion of the sale