Crypto Space Commander is a space exploration MMO Blockchain game built with Unity 3D on the Ethereum network. Players can fight in epic PVP/PVE battles, mine resources, trade almost anything and craft in-game assets by using resources.
Every asset in the game is an NFT (ERC-721) or FT (ERC-20). The item ownership can be tracked on the blockchain and players are able to buy, sell, and trade in-game assets in the CSC's marketplace.
The first playable version, the alpha launch is coming on the Steam platform in summer 2019. If you are interested to become a commander, owning a ship is required. Any ship will do, but you will only be able to fly ships you own.
Make sure to grab a ship and get ahead of the game before the official launch.
Visit The Crypto Space Commander Market
As a commander, you can own an army of starships but in battle, you can command only one. Every starship can be customized with equipment modules, to add or upgrade weapons, shields, and ship stats. You can battle pirates and hostile drones in the CSC Universe or other players in PVP battles with the risk of real assets loss.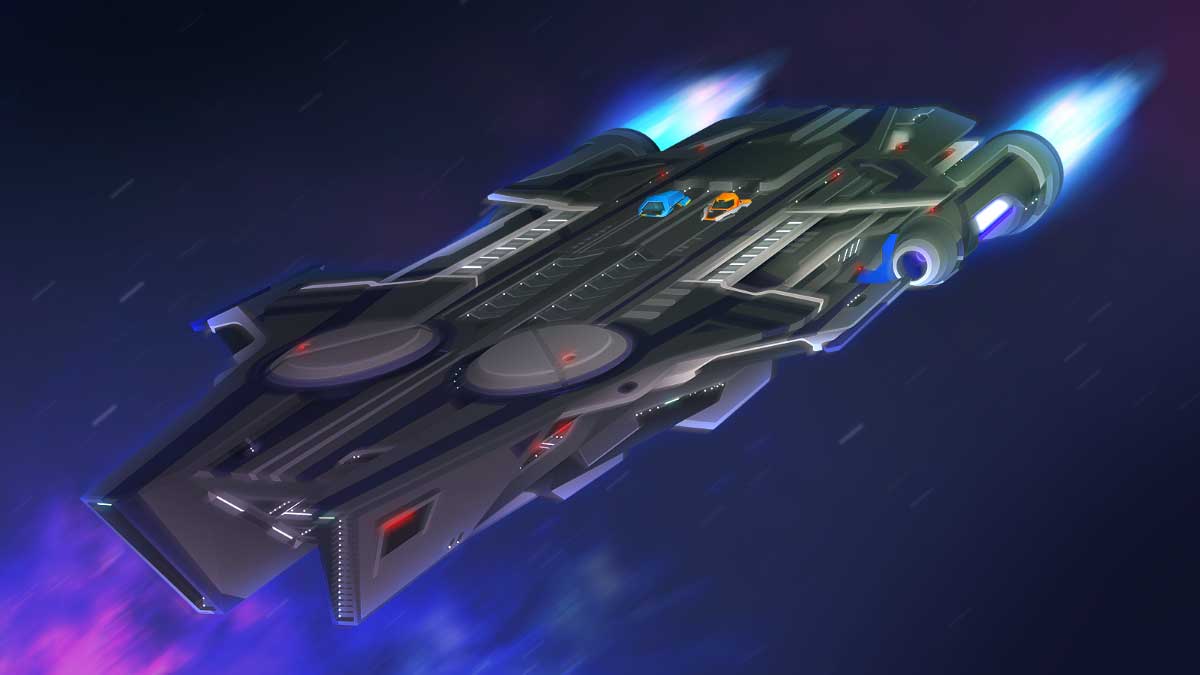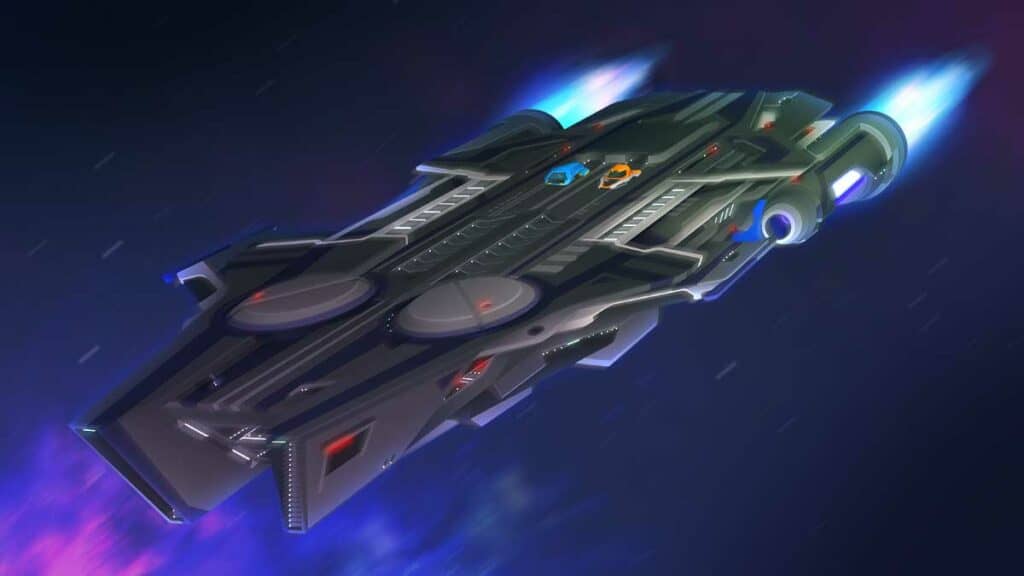 The game features a Play-to-Own Economy where every asset that players own in the game along with those that have been crafted can be moved inside and outside of the games universe giving players the ability to buy, sell, and trade without limits.
Watch the Crypto Space Commander Gameplay Trailer
The game features a crafting system built on the Ethereum network where players can craft valuable assets by mining resources and convert them into revenue. Crafting in SCS seems to be extremely valuable because every item in the game can be crafted.
In order to mine resources a player have to accomplish the following steps:
Travel to a star system
Explore a solar system map to identify potential resource points (up to 100 resource points can exist in a system)
Prospect the resource points for RAW ore types (e.g. Raw Trilite Ore, Raw Iron Ore, etc.)
Target resource points (asteroids, gas clouds, etc.) and activate mining lasers
Wait and fill up your ship's cargo hold
Transport raw ore back to a refinery
Process the raw ore into the usable ERC-20 resource tokens (refined ore)
Players have to defend the resources they gathered from NPCs or other players attacks and the best way to accomplish this, is by forming clans or mining groups. Logistics is equally important in order to bring your resources to a proper facility and secure them.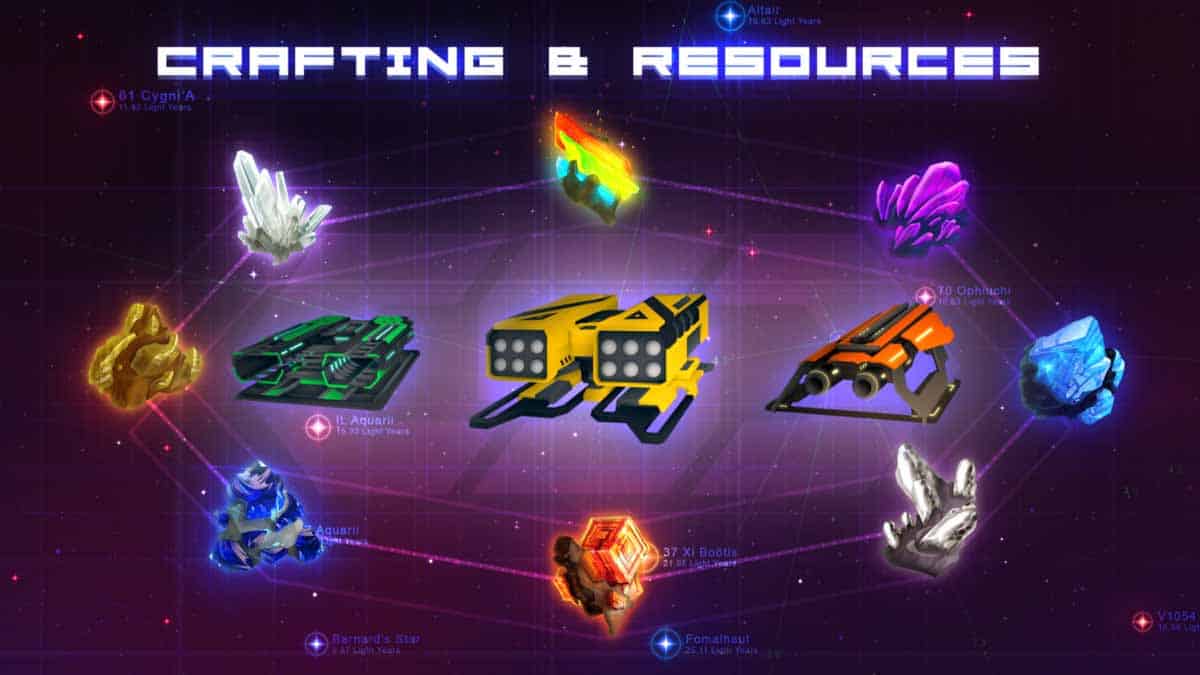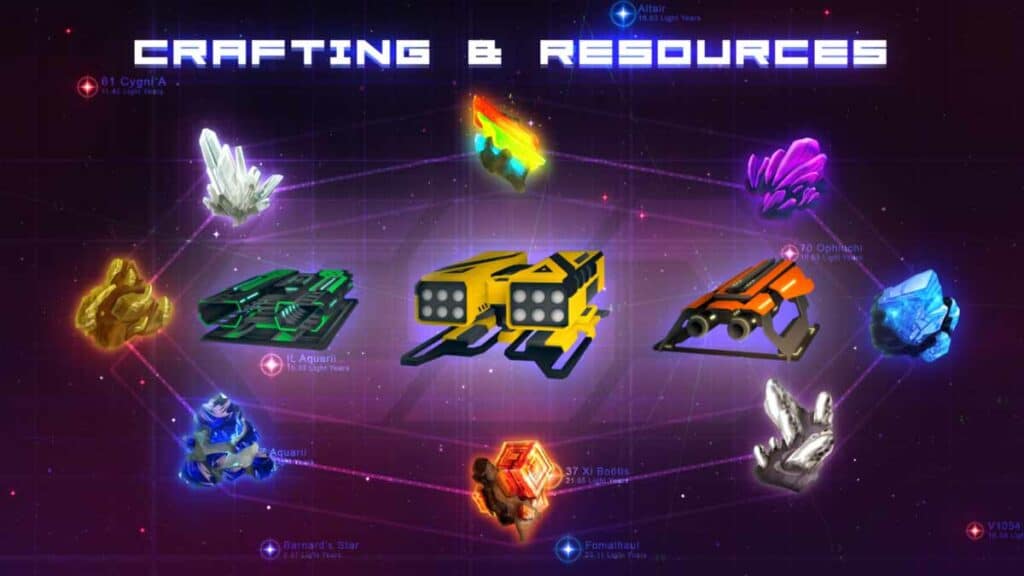 Visit The Crypto Space Commander Market
Connect with Crypto Space Commander: Website, Twitter, Facebook, Medium, Discord, Telegram
None of our articles is investment advice, never spend more than you can afford to lose and always remember that it's a game!. We are not reliable for any type of loss. eGamers.io sometimes is using affiliate links to monetize the content provided.