DappRadar expands and help shaping the decentralized future.
By introducing $RADAR token, the firm will unlock new opportunities for the users of DappRadar who be able to directly contribute to the future of DappRadar by sharing their ideas and governance for the future of the platform.
Holders will benefit from keeping their $RADAR tokens. The benefits will include enhanced insight, early industry report access, and the ability to earn rewards through contribution and curation.
The $RADAR Token hasn't launched yet, for more information, visit the official page.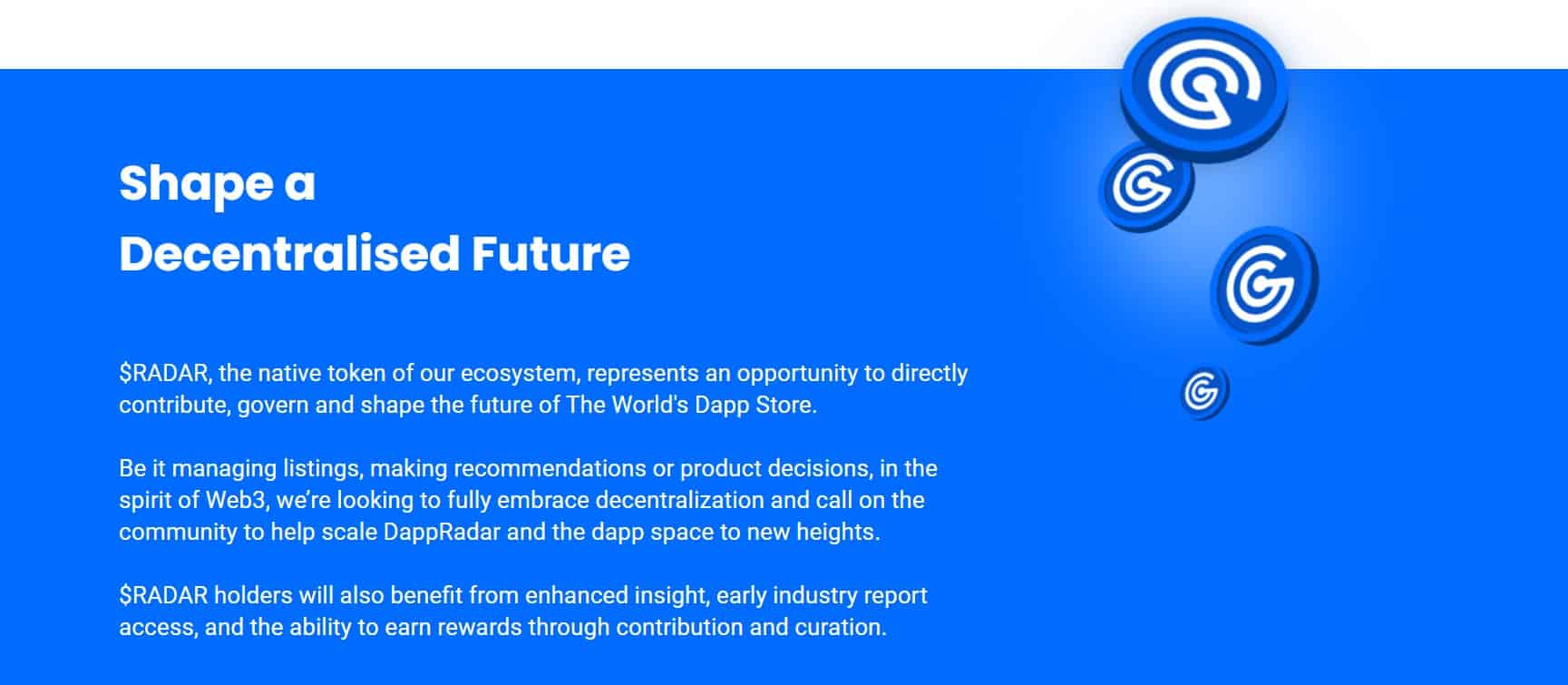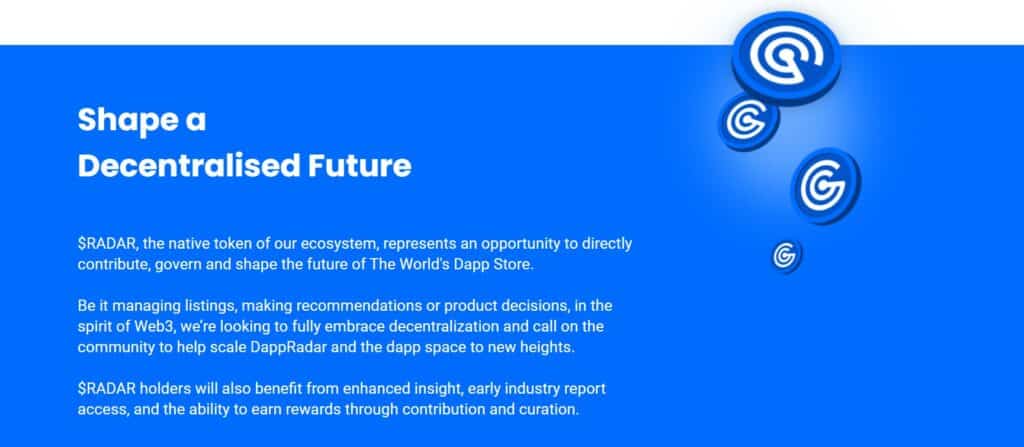 About DappRadar
DappRadar is the #1 global NFT and DeFi dapp store. The DappRadar platform provides on-chain analytics for decentralized applications. The platform has managed to create a reputable brand name throughout the years by leading the space in on-chain analytics.
With a solid team of professionals, DappRadar continues its platform development and expands its reach.