Sweet Clash is an exciting new Real Time Strategy (RTS) tower defense game with extensive Play to Earn (P2E) apparatus released by M3 games. M3 games is a network of web 3 games with support for the transfer of game assets as NFTs across games, which promotes the gaming experience and P2E capabilities.
Play to Earn is a revolutionary new paradigm in gaming where players spend time on games not just to complete tasks or beat opponents (Play to Win) but also for economic benefit. Blockchain technology introduced this concept, which promotes a decentralized, inclusive economy.
To actualize this inclusive economy, the concept of Decentralized Finance (DeFi) was made available to the public to enable anyone to profit from financial services through decentralized applications (dApps). With the launch of blockchain games, decentralized gaming became the next step in promoting this inclusive economy. This established the idea of Play to Earn.
A number of P2E platforms currently exist (e.g., Axie Infinity, Vulcan Forge, Vulcan Verse, etc.), but M3 games have set itself apart with advanced support from the transfer of assets across games and a robust yet ever-growing P2E support. As the first game from M3, Sweet Clash integrates and extends these advantages through support for extensive NFT transactions like collecting, transforming, renting, cross-game exchange, and trading.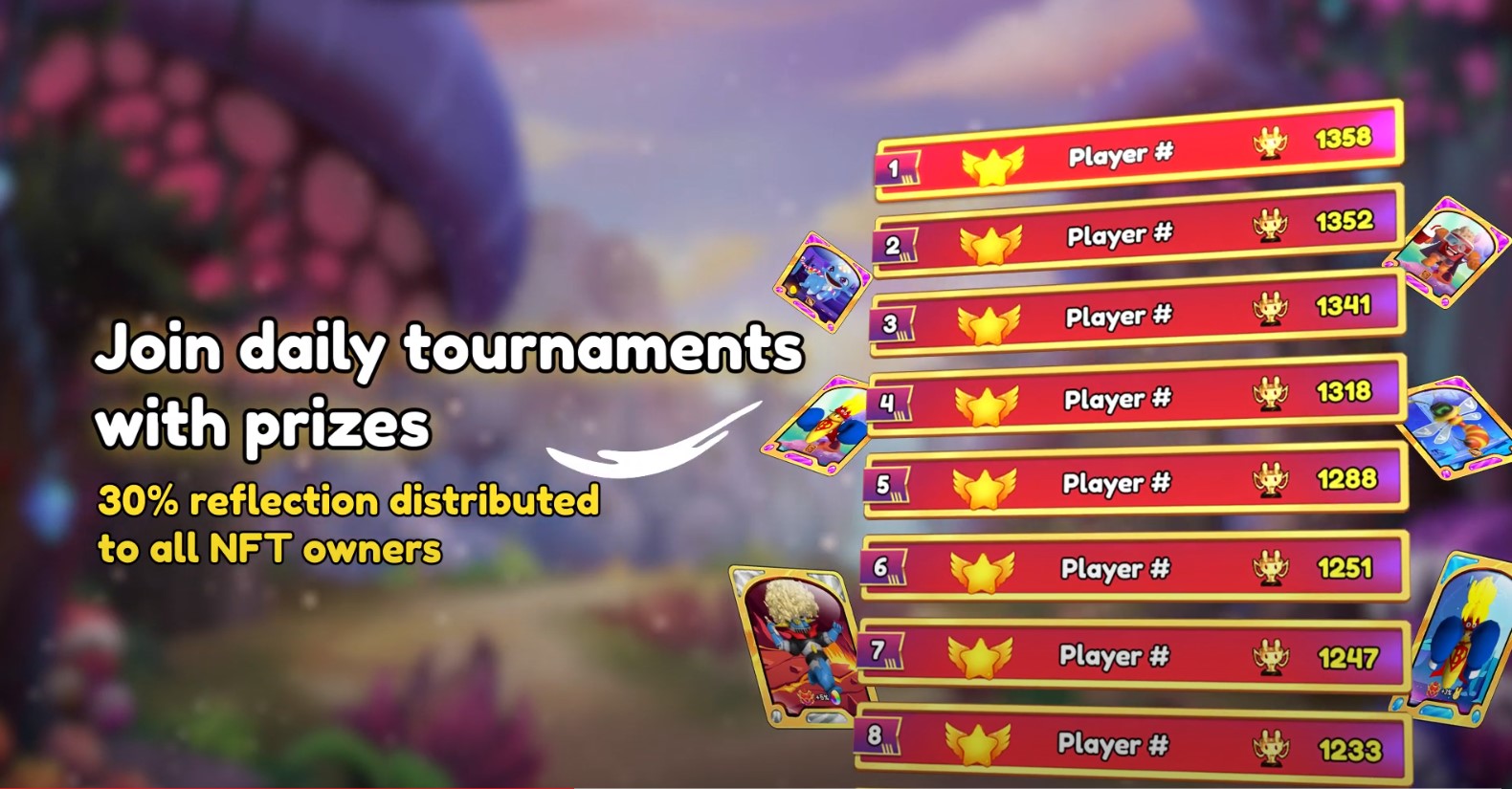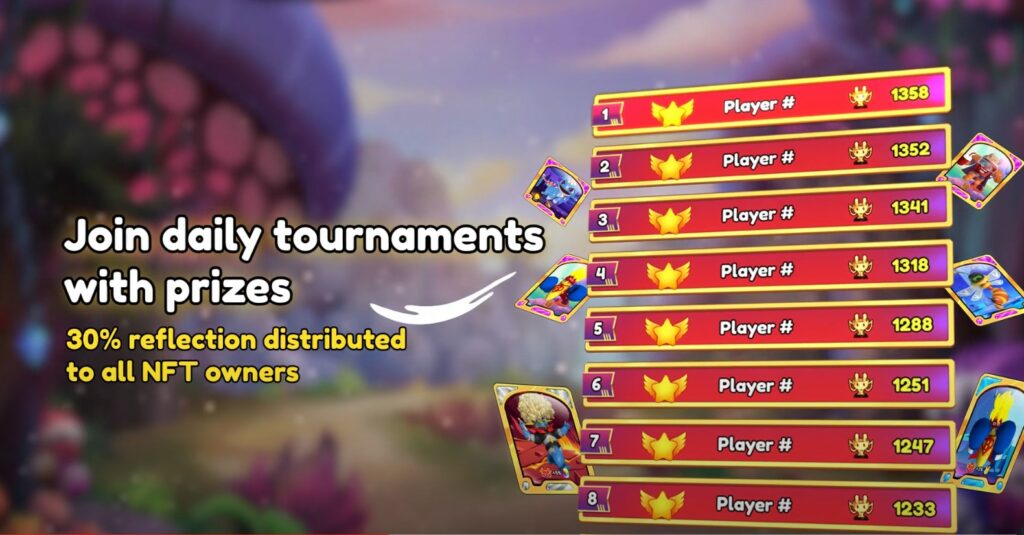 Sweet clash is a real-time head-to-head tower defense battle game like Clash Royale set in a sweet universe. Players compete in the game to earn game assets like tokens, cards, and NFts. The game has a freemium version where new players can begin playing to earn game cards which can be converted to NFTs at the cost of some tokens. With enough NFTs earned, a player can access the NFT version, where they can pay to compete in tournaments to win prizes. Join M3 Games discord community here to participate.
Leveraging on the M3 network, Sweet Clash, which is a currently available crazy candy parody, will be linked to another game, Gods of Gods, which retraces the magical universe of the mythological Gods and will be available soon. This will facilitate its cross-game NFT transfer feature and allow fun gaming experiences like Sweet Clash Vs. God of Gods.
How to play Sweet Clash?
Sweet Clash is a fun strategy game of tower defense. Players enter the arena with a Deck of 8 cards which are chosen in advance from a selection of 24 characters and 6 spells. Then they battle by strategically placing cards on either side of the battlefield to destroy the opponent's towers within a given time. It is normally a player-versus-player (PVP) game, but it also has a Bot for those who can't find opponents to play against the environment (PVE).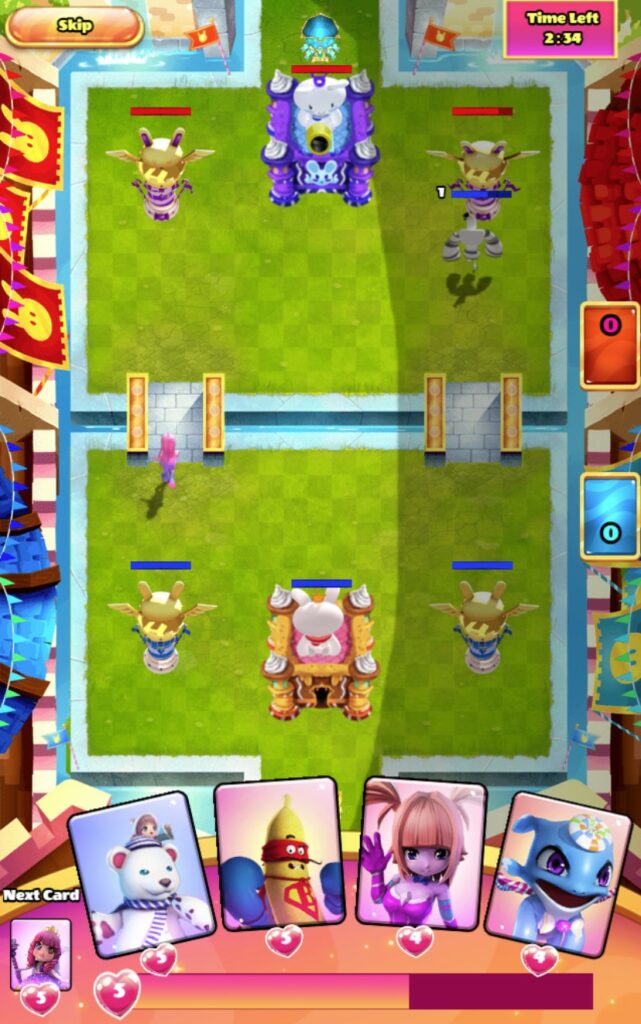 Features of Sweet Clash
The previous paragraph is an overview of the gameplay but speaking in detail, the gameplay is influenced by several features of the game, which are discussed below.
1. Ladder System
There are ten (10) different ladders, with new players starting at the first ladder. Players have no access to other players on a better ladder. Hence, the goal is to maintain a ladder and try to move up to the top. There are a lot of rewards to be won at the top of each League.
2. Diablo-like World System
Complete the 21 worlds to get all characters and a collection of spells with common rarity. Difficulty increases with each world defeated. Players can beat the record to collect the jackpot, which keeps increasing every day the record is not beaten.
3. Freemium Version
In the freemium version, players compete to accumulate game tokens and cards. They can transform their freemium cards into real NFT at a cost, depending on the rarity of the card. Players play on freemium to improve their NFTs and skillset. All players will be able to collect all cards from common to mythic. Unique cards will only be available via the NFT version or during random events.
4. NFT Version
Players with 8 cards at least can enter the NFT version of the game. It is, however, similar in application package interface to the freemium version. In the NFT version, players can purchase M3 Chips at €1 for 1 M3. They also have access to different modes based on the player's status, like randomized duels, daily tournaments, or professional modes.
Players in pro mode will be able to fight against the character of their choice, see the remaining time until they can compete with specific players, and receive tips to replay, Shadowban/ unban, and send tips.
NFT version players will also get additional tournaments and can rent NFTS to other players to share in their revenue from tournament wins.
Aside from these four features, the game also has special features like tower management and character evolution, improving gameplay. Watch the Sweet Clash trailer below.
Sweet Clash Tokens
1. Meta Golden Rabbits (MGR) are gathered in the freemium version and increase in value for passive income.
2. M3 Tokens are purchased and are used in converting freemium cards to NFTs.
What Sweet Clash Offers
-Exciting web 3 RTS gaming.
-Earn income from gaming.
-NFT creation and trading.
-Use custom NFTs on different games.
Play E-Sports by competing in tournaments
Play Sweet Clash now at Sweetclash.io.
Visit M3 games at https://m3.games/