According to a tweet shared today, Venly announced the launch of a huge Christmas campaign together with leading metaverse game, The Sandbox, and one of the most trusted blockchains in the industry, Polygon.
In this campaign, users will participate in some of the most exciting activities within five days of live events and games. Additionally, users will be able to earn from a prize pool of 120 NFTs and 20,000 $VENS, which is Venly's internal tokens.
See the 120 NFT prize pool by yourself.
How to Join the Christmas Campaign Powered By Venly
Firstly, you must submit your email address via the airdrop form and tweet about your entry. (Take an example from the tweet underneath) The Sign-up phase has already started and will end on Dec. 15 at 8 AM UTC.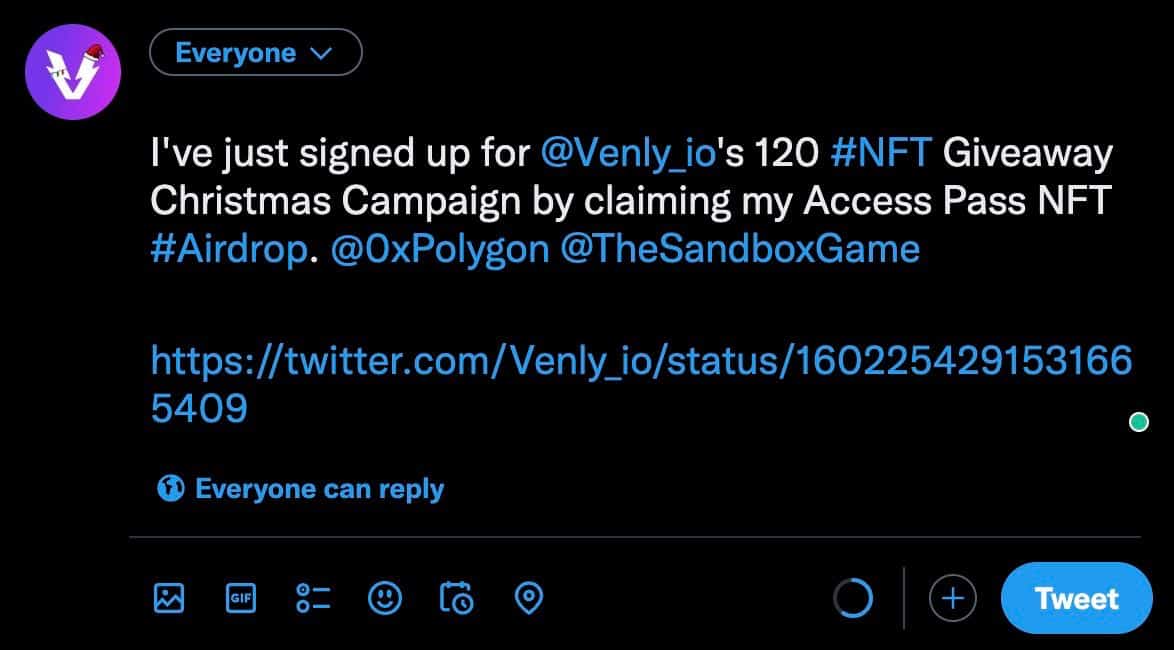 Secondly, after you have submitted your email and completed the required actions, Venly will generate a free Venly wallet and airdrop a free Christmas Access Pass NFT into it. (This particular NFT is required to participate)The Airdrop phase will start on Dec. 16 and end on Dec. 19.
Lastly, you have to use your free Christmas NFT and Venly wallet to join, Venly's private Christmas Discord Channel, participate in their 120 NFT giveaway campaign and their everyday activities and games to earn $VENS. The Activity phase will start on Dec. 19 and end on Dec. 23.