EVM blockchain Ronin recently launched Mavis Market, its pioneering, broad-ranging non-fungible token (NFT) marketplace. Currently, live, Mavis Market is set to house its first two NFT collections: Axie DoLL Sidekicks and AxieChat Premium 2023 NFTs. A noteworthy feature of the new platform is its official currency, RON, which will be interchangeable with AXS, SLP, and ETH through the Katana swap system.
Creators can establish their royalties while listing NFTs on the Mavis Market, providing them with an unprecedented level of control over their work. Simultaneously, the marketplace maintains a 2% fee for Sky Mavis, the parent company, for its upkeep. An additional 0.5% fee is allocated to the Ronin Treasury.
Ronin aims to progressively open Mavis Market to more NFT projects. Their goal is to transform the platform into a reliable launchpad for game studios and their respective NFT collections, propelling it to become a vital infrastructure in the Web3 gaming blockchain.
Additional information about the Mavis Market marketplace can be found here.
Beyond just a marketplace, Mavis Market is positioned to be a powerful tool for game developers, aligning with Ronin's vision to be every gamer's preferred blockchain. This vision is underpinned by partnerships with Directive Games, Tribes Studio, Bali Games, SkyVu, and Bowled.io, set to offer gamers an array of diverse and engaging experiences.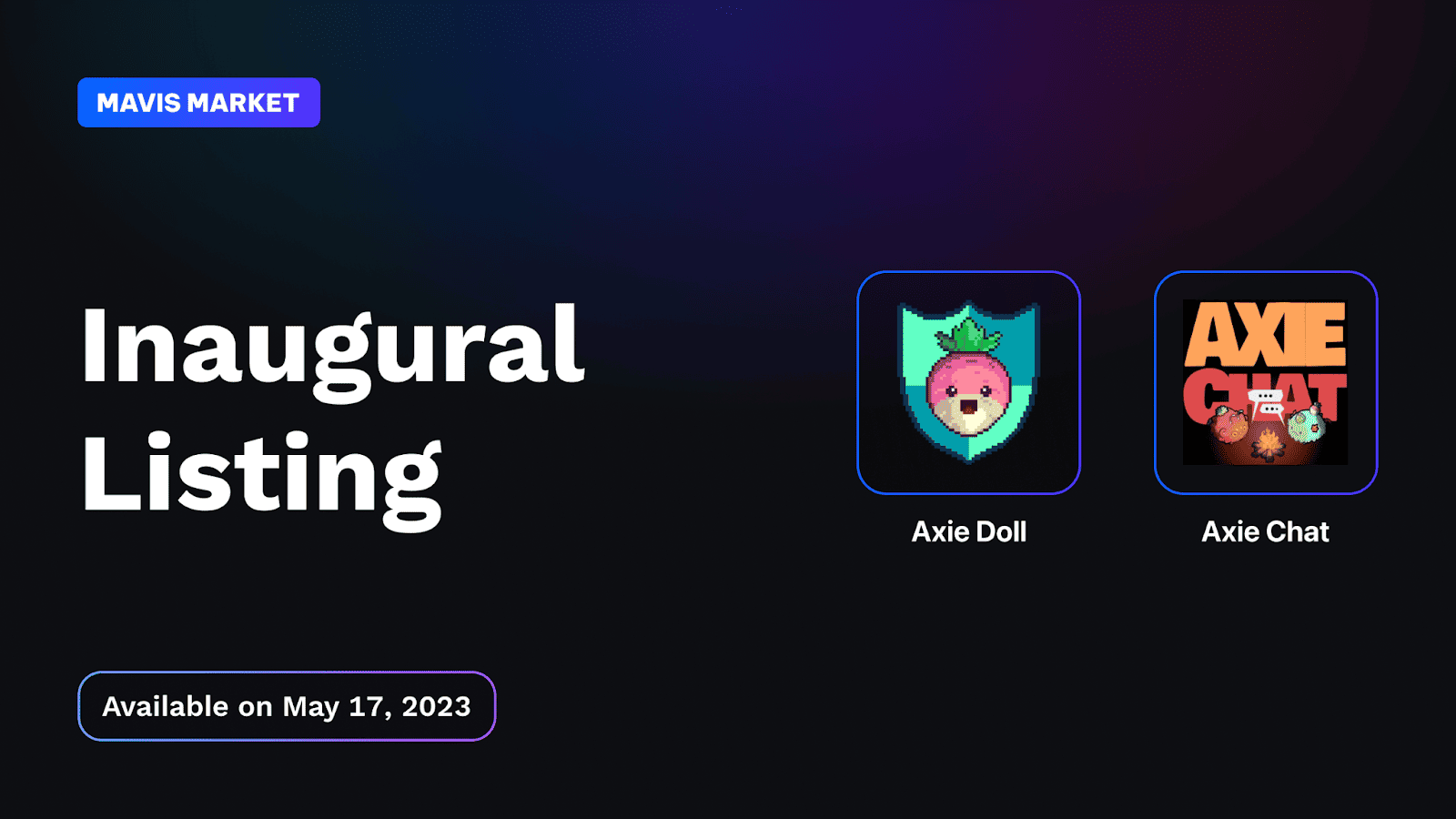 The fee structure on Mavis Market is designed to synchronize incentives between creators, Sky Mavis, and the Ronin network. The .5% fee assigned to the Ronin network serves to reward network owners, RON holders, stalkers, and validators. This strategic decision is the first of its kind, making Ronin the first blockchain to receive a portion of an NFT marketplace fee.
Notably, Mavis Market ensures creator royalties at the protocol level, offering a solution to the diminishing royalties problem plaguing many NFT creators on different chains. With Ronin's protocol-enforced royalty, creators can have a sustainable NFT project.