Double jump Tokyo, the maker of MyCryptoHeroes(MCH), has released a new initiative MCH+ to allow NFTs to be usable in multiple games using the converter smart contract. Double jump Tokyo is looking to expand their ecosystem and encourage asset usage between games. MCH has been sitting comfortably at the top of the Dapp rankings with its immense player base. With over 40k players and growing, it gives other games huge incentives to adopt this initiative by Double jump Tokyo.
MCH+
The use of ERC-721 allows players to have true ownership of their items and by allowing an item to be usable in multiple games as well it enhances the value of the item as well. The beauty of blockchain gaming is that it easily allows players to be rewarded for their time and effort spent in-game.
MCH+ will provide full support for people or companies who want to develop an NFT game. Below will be the different kinds of support MCH+ can provide for people who adopt this program.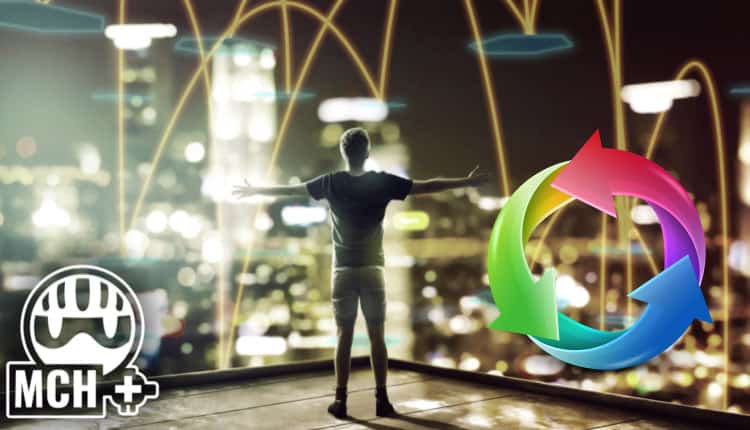 Development Support program
MCH will provide means which are needed to develop crypto games using smart contract and APIs.
The Blockchain Game Engine (API in MCH)
Minting and Distributing NFTs
NFT Metadata extensions
Off-chain token minting and distribution
Consulting
Ecosystem Building Support Program
Complete support from Double Jump Tokyo to build an entire ecosystem for every blockchain game.
Using assets in all supported games.
Provide referral programs and referral allianced between games.
Dapp wallets alliance with ecosystem partners.
NFT markets with ecosystem partners.
Finance Support Program
Double Jump Tokyo acts as an evangelist investor for remarkable games.
MCH+ accelerator program
Invest up to 500ETH to NFTs depending on its allocation
Equity finance by support partners.
Human Resource Development Support Program
MCH+ Hackathon
FLOC Blockchain University, Blockchain Gaming Seminar
At the monent, 2 games have signed up for the MCH+ Program.
The first one is Crypto Spells, a Japanese TCG game with great graphics and 7,5k users and MCHDungeon, a casual strategic RPG style clicker game using MCH assets! While both games are in Japanese, Crypto Spells can be played in English!
Join the MCH+ Iniative
MCH+ Beta is opened from June 24, 2019, and anyone can apply to this program. This is a great opportunity for games to get exposure or even new developers to experience amazing support and growth.
Application: http://www.mch.plus/
Connect with My Crypto Heroes: Discord, Twitter, Website, Facebook
Connect with eGamers.io: Twitter, Telegram, Instagram, Facebook, Discord, Youtube, Facebook Group, Reddit
Connect with eGamers.io on Decentralized Social Media: