Today I'm chatting with Andy, creator of the new website Multiverse101. I know Andy has been working towards this site for a while now, so it's great to see it take shape. On the surface it's a slick site dedicated to all things Enjin, really looks good! It's got a heap on it, and I feel will be a great place for newcomers to learn all things Enjin. Let's find out more!
Thanks Andy for chatting and really well done on your efforts so far! You should be proud of the overall look for the site. Before we get to it though, a question I like to ask everyone first is – what's your background in gaming and/or gaming development?
Thanks for having me! I've been reading a lot of your interviews so it's super rad to be here with you today.
I grew up playing Age of Empires and similar strategy games since I was 6-7 years old. When World of Warcraft launched, however, I quickly grew a love for the free "be-who-you-want-to-be" nature of MMOs, and when I couldn't afford the subscription, I bounced around the many different free alternatives out there. To be completely honest I've maybe spent a good third of my waking hours playing video games, watching playthroughs, or daydreaming about game worlds.
Game development, or any kind of programming, is something I have yet to learn. 😉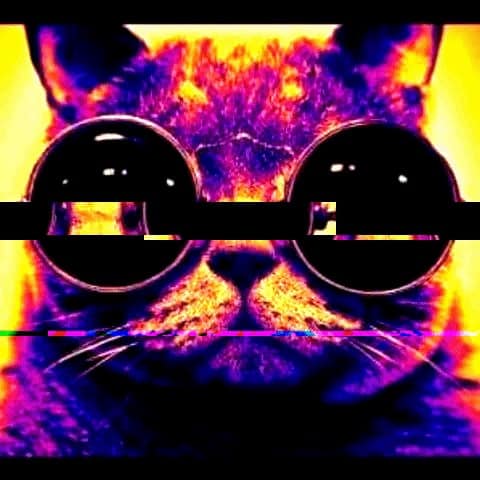 You obviously love Enjin, and I can appreciate that feeling. How did you find out about it and what's driven you to dedicate a website to them?
I had already invested half of my savings in ICOs back in 2017 when Enjin launched theirs. Since I was low on cash, I offered my services as a freelance translator and earned my first ENJ by translating the entire ICO whitepaper and website into my native language, Danish.
With regards to what drove me to make Multiverse101, well… I love building things!
I had taken a small break from crypto during the winter months and wanted to slowly get back into it, see how the 25+ companies I'd invested in were doing, and filter out the bad weeds. Enjin was easily in the top 3 of my portfolio – not in terms of value or accumulation (in fact I lost all my ENJ in early 2018) – but in terms of utility and adoption.
The time period from the Mv101 idea to launch was literally 1 week and was more of a hobby when it started. Not that I see Mv101 as a hobby by any means now, though. I'm very determined to make it my full-time job at some point.
I hope you've kept that Enjin frozen;) Now, the best things a lot of the time are all in a name, and I reckon you've nailed it with Multiverse101. It definitely gives us an idea on what to expect from the website. But in your words, what's it all about, and what's on offer?
Thanks! I did put a lot of thought into that so I'm glad it makes sense to you.
Mv101 has two primary goals:
1: To become the preferred platform for finding info about all Enjin-powered games.
2: To teach non-crypto gamers about blockchain and how it can empower their gaming experience.
And 2.5: To get the attention of mainstream developers and show them why they should choose Enjin as the best platform to tokenize their game assets.
We're currently looking at ways to do this in the best way possible, and I'd say that the site today is perhaps 10-20% of what it will be 6 months from now.

As time goes on and more and more games fight for the attention of Enjin's social media channels, Mv101 will be there to cater to those promotional needs!
It's recently been announced that Facebook is revising its guidelines to allow for crypto related advertising. It's a good thing too, as developers can do with every platform to share their dreams. Since you have created another one for them, what's the support been like from Enjin developers so far?
The support from devs has been mindblowing. That is also why I've moved so fast; getting partnerships up and running with games like Kingdom Karnage, Forgotten Artifacts, A Turrets Life, Space Misfits, Matterborn, Cryptonom and more has motivated me to work even harder and take this "little" project even more seriously.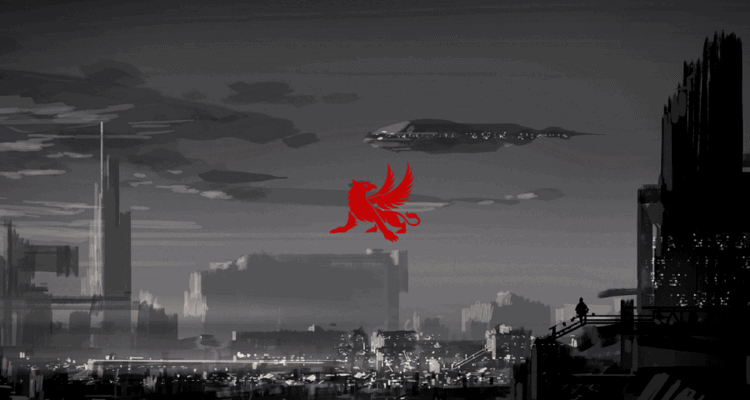 I noticed that Ryan Wine is an advisor for the project. What does the support of the MvB (Multiverse Brotherhood) mean to you? And how do you see you guys collaborating to provide something cool for the community?
He is indeed! Having the MvB's and especially Ryan's support was what pushed me from being "some random outsider" to a more trusted member of the community, and I'll never forget that.
As far as collaboration goes I see MvB as the valiant veterans of the community, perhaps the "elite" community within the Enjin community. I'm sure there will be many occasions for us to work on cool stuff together in the future!
Are there many other community members helping out behind the scenes?
Yes, loads! Besides Ryan we have Nhinestreams helping out with dev interviews and our awesome backstage helpers, @rafaelrxn and @O00ops.
@suryar3ddy also stops by from time to time and if you've received a Winter Chest after getting one of our Founder's Tokens – that's all thanks to him!
Then we have the many artists who submit awesome artwork to our contests week after week, and of course our new Chief of Marketing, @StyleKrong, who deserves some attention for believing in me and the vision.
I also want to throw out a big cyberhug or handshake (whichever you prefer) to all the friendly developers who are willing to give the "new kid on the block" their trust and support… Mv101 wouldn't have gotten nearly as far in such a short time without your help!
Giveaways are the go-to these days and it's great to see such cool use cases of the ERC-1155 protocol! The tokens have really exploded the engagement of our Enjin community since they first could be minted. What new breed of reward tokens are you guys using to help engage with the community?
Haha yeah, giveaways are all the rage it seems.
Well, we're experimenting with our Founder's Token, the "Mv101 FT," which is sort of like a loot crate tied to a monthly quest: The Airdrop Hunt.

Every month some of our partners will send cool stuff to some or all of the Mv101 FT hodlers, and collecting one of each airdrop will get you an exclusive trophy by the end of the month.
This trophy is entirely created and chosen by the community through our monthly trophy artwork contest. And to make it even more exciting we're working hard on getting the trophies integrated in our partners' games!

So yeah, get our FT, find all of the airdrops, get a reward and use it in games. Woop woop!
If this concept keeps being a success we'll improve it and make it much bigger & better.
Are you minting via Blockchain legacy? Or using the custom dev options, like Drew? And what's the reasoning for your choice?
Yes, we are using Drew's minting services as he is one of the only developers to have mainnet access and can mint custom tokens right now. There are many good reasons to do custom mints; we can add more features to the token than what the mintshop currently allows, like adding small transfer fees to help pay for expenses in the long term.
I heard you could still buy a Multiverse101 Founder's Token, or is it sold out already due to limited numbers?
It's very limited indeed, with a total supply of just 101, and 15-20 of those are reserved for giveaways. We might still have a few left, though. You can find me in our Discord: invite.gg/mv101 or by searching for @andreashauser in Telegram.

All information about it can be found under the Founder's Token menu on our website.
And in case you don't manage to grab one, we still looking at ways to include more people with different reward incentives as more games join the ecosystem.
I got to say I like the airdrop system, it's nice to receive a little surprise from time to time, and the artwork behind the mints are always cool. What items will be airdropped into the 101 Founder's Tokens?
I'm glad you like the idea! We are also very determined to make it a profitable mechanism for our partners, so if there are any projects or creators out there who want to be a part of it I can announce that we'll offer a suite of free marketing services when we start charging for paid promotion and such down the road. The first of these services is free SEO consulting on YouTube videos (it's crazy what kind of results good SEO can bring on YT), done by our very own in-house SEO expert, Kyle Strong. In some cases, we may be able to offer these services for company websites too. All projects are welcome to join us!
Anyway, in terms of airdrops, our hodlers can expect anything that our list of partners want to send. That includes artwork, coupons, game items, and even Meltelbrot tokens. 😉
But I want to stress that while we do have 5 partnered games for it, most of these won't be airdropping until they are ready with their individual Enjin integration. However, once Efinity launches and everything becomes cheaper I think token hodlers can expect a lot more items from these games as well as future partners.
We want hodlers of the Mv101 FT to receive something valuable every single day by 2020. This is not a promise, but a goal that we will work towards.
I know it works as I've received two airdrops so far, and it was neat to have the option to reward the artist behind the mint by buying another to complete a set. Do you see this as a win-win situation for the artists behind the mints?
Yeah, so just to get everyone up to speed: What you're referring to is @Goozy13's dual airdrop which he did on May 7 (you can see all previous airdrops on the Mv101 FT page by the way).
GoozyG13 minted two really cool pieces and randomly sent half of them to half of our hodlers, and the other half to the rest of our hodlers. This created a demand for both of the tokens since our hunters – the people who want the monthly trophy – have to buy the one they didn't get.
Partners can choose to send airdrops to anywhere from 5 to 100% of our holders – otherwise there wouldn't be any airdrop HUNT. On the flipside we don't want this to feel like a burden to our community, so we aim for having most of the airdrops sent out to 75-100% of our hodlers.
Are you able to share with us the process in which you collect for the airdrop and distribute? I'm sure there are a lot of creators out there interested to know how they could get involved and transparency is a hot topic in cyber land.
Some of our partners send out directly and some send to us first, but it's mainly done by hand.
2 or 3 of our partners have mainnet access, but we can't burden them or risk their relationship with Enjin by having them help those who don't have access yet. I'm always willing to help with manual distribution, however.
I've seen it takes a lot of work to run a relevant site, and especially time to create professional content. Time is money they say and due to that, I've personally found that not every new site stands the test of time. Can you give everyone reassurance that the site isn't a flash in a pan? Plus what can we expect to see coming from Multiverse101 in the future?
Yes, time is indeed money. Luckily the costs associated with running our site are very low, and we don't really have a lot of other expenses at the moment. We want to turn this into a living, breathing, profitable business in the near future, though, and it often takes money to make money. I'm lucky to be in a position where I can sustain myself on very little for the time being, and our team members all have full-time jobs on the side.
But we're definitely not flashing any pans here. 😉 I've bounced around many different areas, primarily translation, agriculture, and IoT. But gaming and crypto is what I'd like to spend the rest of my life on and I feel that I can provide a lot of value while having A LOT of fun with Multiverse101!
The future of Mv101 will hold many innovative ideas and ways to engage the community and spread the word about Enjin.We're currently working on something that has never really been done before in the Multiverse, but we're not quite ready to lift the veil on that one just yet. So stay tuned for that. 😉
That's so cool! And I'm glad there's another outfit helping the Enjin adoption train, before you get back to it, is there anything else you'd like to share with the readership?

I just want to finish with this thought: It feels like we have the chance to "re-live" the entrepreneurialism of the Old West here, but digitally. Enjin is the railroad and every new project is a sprouting town along its tracks, built on its infrastructure and existing only thanks to the communities surrounding them.

Other companies are building competing railroads (blockchain solutions) and may have reached the market sooner with more announcements about announcements (lol), but I doubt that they will offer the same relevance, utility, and mainstream appeal that Enjin brings – and it has only just begun!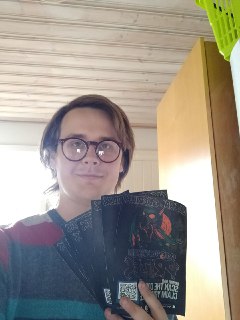 It sure has, although I feel I've been following this path for years now ha! A day in Enjin is like a year elsewhere. Soooo much going on in all directions, hopefully the wheels stay on this wagon so to speak 🙂 Best of luck with the project and it's great to see another cog in the Enjin machine start spinning!
If you want to find out more on the start of this great project, check out the links below. Melt out!