In these Meltelbrot interviews I chat with indie game developers and creative community members of Enjin who put their own developing skills to task. The space is full of creative and dedicated pioneers, who are each creating new and exciting platforms to reward, entertain, inform, and connect us all, with a particular focus on blockchain gaming and the Enjin Ecosystem.
Today we are chatting with Shea Newkirk aka CryptoStache (www.cryptostache.com), a very active advocator of blockchain technology and prolific content producer of all things crypto. Shea has a keen interest in blockchain gaming, and recently launched his own Enjin backed CryptoStache Founders Token, plus has his own playable gaming asset in Forgotten Artifacts – 'Stache, Master of the Horde – along with other collectible ENJ backed tokens.
Due to his popular online twitter presence and gaming enthusiasm, he has seen the many methods of gaming asset giveaways that have evolved so far. With this knowledge and interest, he also recently announced a new fairer way to pick giveaways winners on twitter – Fairpick.io – a giveaway & contest picker for Twitter that is transparent and verifiable on the blockchain!
I have hosted plenty of giveaways via twitter since starting this 'Meltelbrot' series over the last couple of years, and am excited to see how giveaways can be advanced. So, I'm giving Fairpick.io a test drive for this article. So again, us writers will be giving away another batch of 10 Meltelbrot/eGamers tokens to the first 10 who follow, retweet this article, and add their ENJ/ETH Collectible Address as a reply on Meltelbrot twitter. CryptoStache is also kindly providing 1 CryptoStache Founders Token and 3x Stache, Master of the Horde's which we will use Fairpick to choose winners and be fair-ified via the blockchain.
Also there will be a trivia competition plus lil Q&A session with Cryptostache on his telegram channel. At this stage, it's penciled in for 1AM Friday 20 March GMT, so keep an eye out on both the Multiverse Movement and The 'Stache Club.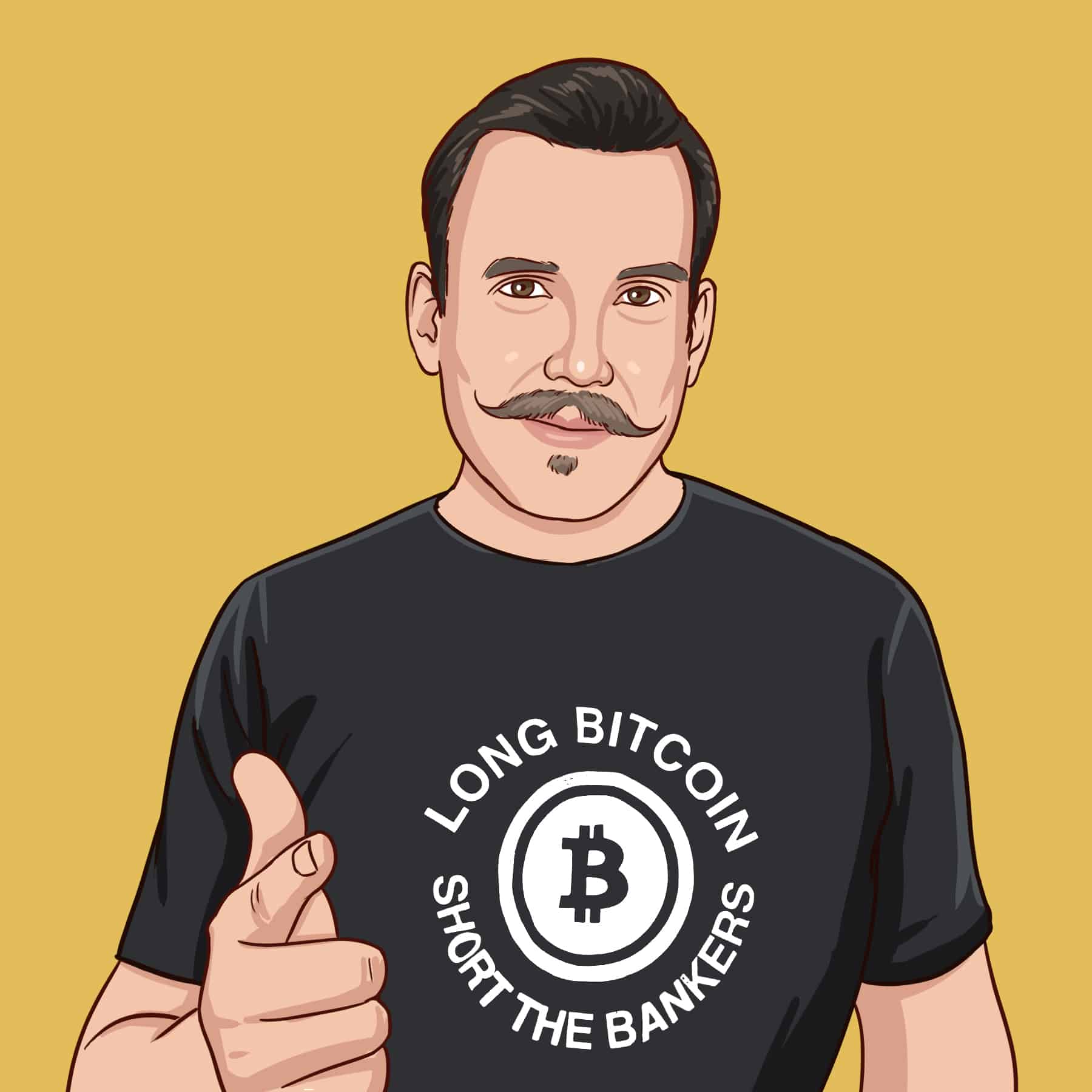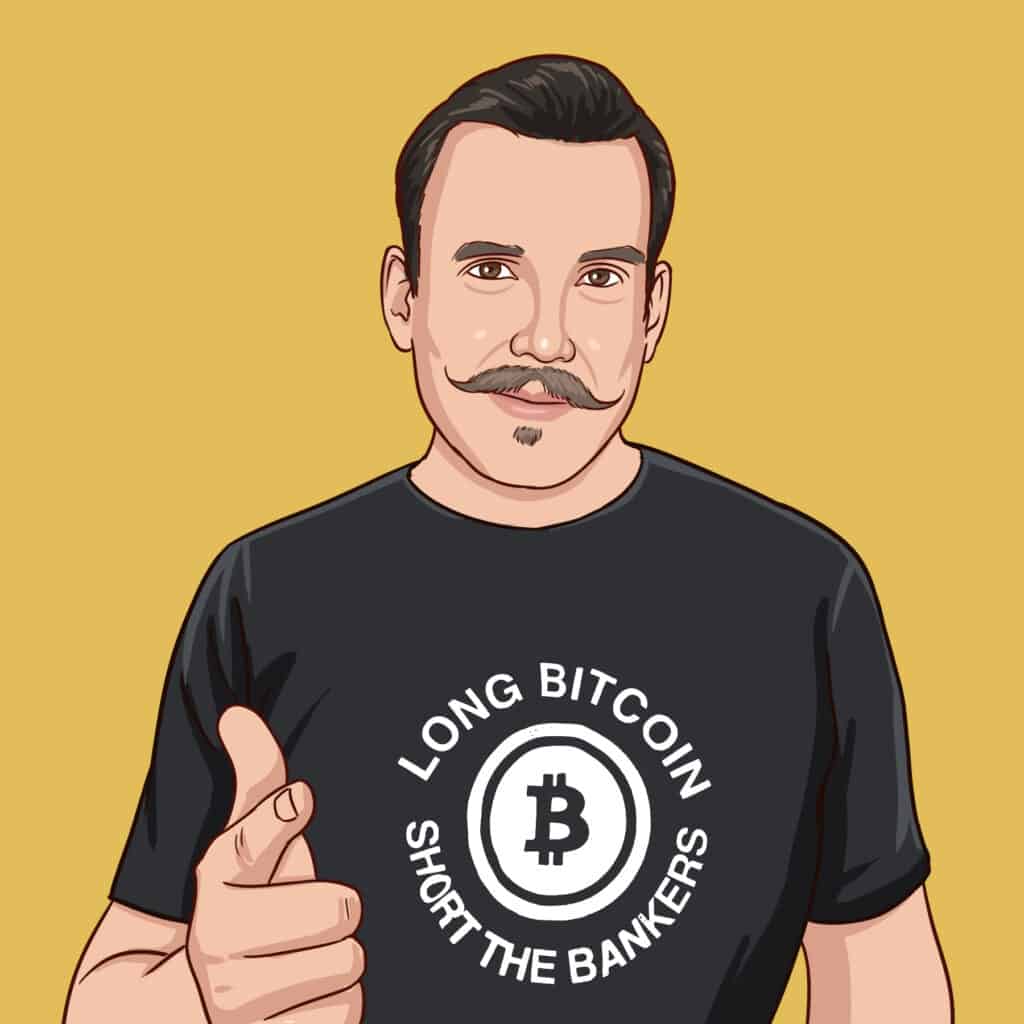 First of all, thanks for chatting today Shea. How and why did you first enter this blockchain / blockchain gaming space?
I first heard about Bitcoin in 2012, but didn't think much of it. It wasn't until the end of 2013 that I happened upon it again and then actually read Satoshi's whitepaper.
That's when blockchain "clicked" for me. I bought some Bitcoin, and then as I got more involved in the space, started my own website to help educate those that are new to Bitcoin & cryptocurrencies in general.
I have always been a gamer since I was a kid, playing on my Atari 2600 and 386 PC. As the crypto ecosystem evolved with projects like Ethereum and gaming dApps took off, it was a natural match made in crypto heaven!
You've been a big advocate of the Enjin blockchain gaming toolset, how have you used the toolset for your own projects?
Until the recent Enjin Platform launch, I was collaborating directly with the Enjin team on creating tokens and doing some fun Beam giveaways for NFT's. Now, I have my own "CryptoStache" platform on Enjin and have already stated creating some cool NFT's for my community.
You recently launched a CryptoStache Founders Token, what is the token about? what are the benefits for hodlers?
The CryptoStache Founders Token was created for all the 'Stachers that are a part of my community and have supported me over the last few years so I could give back to them in more fun ways.
Hodlers of my Founders Token get a ton of benefits that include:
1. Lifetime airdrops of all future CryptoStache platform ERC-1155 NFT's
2. Monthly 'Stache Wheel-O-Crypto spin for 3 lucky token holders (monthly winners picked at random).
3. Monthly "Crypto Rain" for all token holders (Enjin, Ethereum, erc-20 tokens, etc).
4. Access to additional exclusive content, giveaways, & discounts.
5. Discount on all future CryptoStache token sales.
How can readers get one?
While I airdropped over 50 Founders Tokens to my community for free, you can pick one up on the EnjinX Marketplace here:
I am actually airdropping the first free NFT's to all Founders Token holders this weekend, with a LOT more planned soon.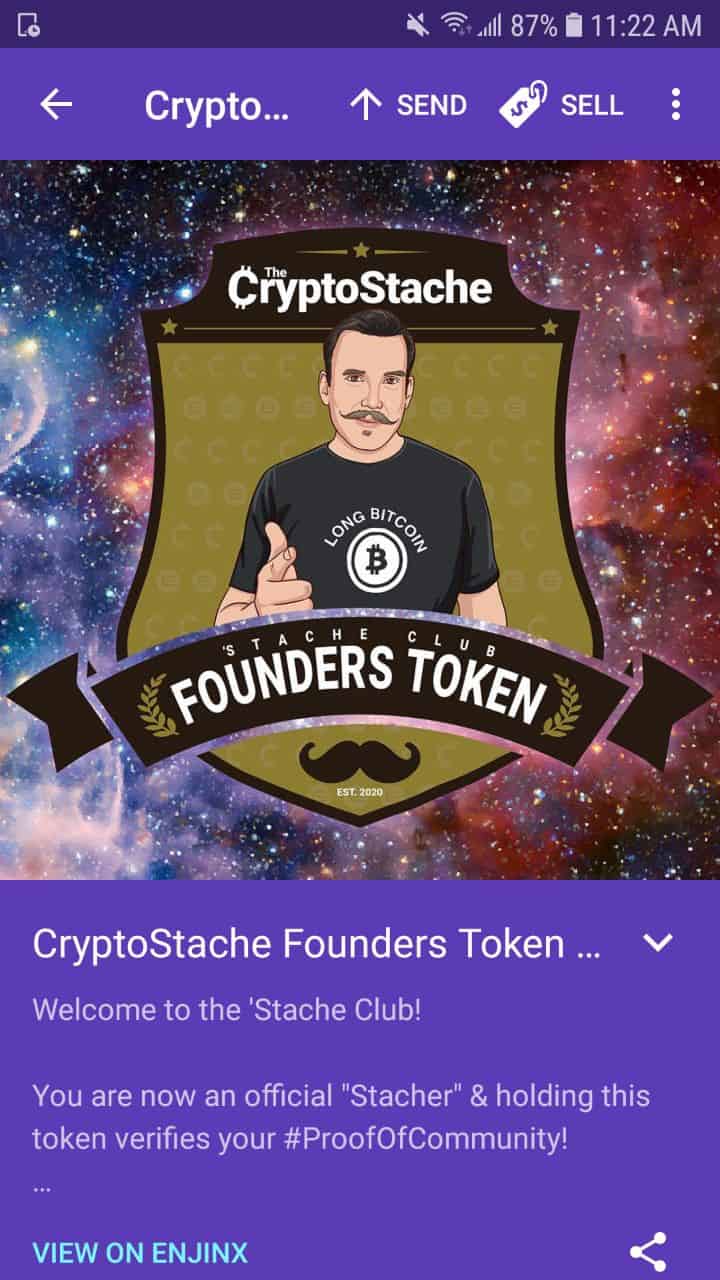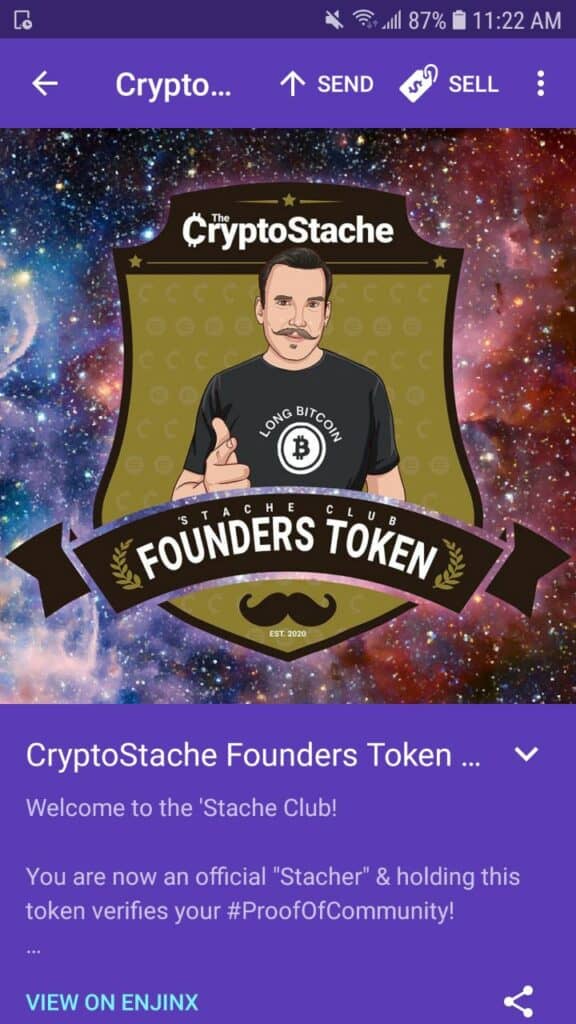 Being a happy hodler of your Founders Token, and personally fond of a bit of facial hair, I'm pleased to hear that! Now getting to another of your projects (or hatchlings;) – what led you to create Fairpick.io and how can it help the community on twitter?
So many people think I do crypto content full time, but I am actually a small business owner and run a web development company called Long Beach Web Design.
I have been doing select giveaways on my Twitter for a while now and the tools available just never had the right combination of features, ease of use, or price point. That's on top of the fact that most are easily gamed and not transparent or verifiable at all.
You know what we always say in the crypto community; don't trust, verify!
So I built a better solution that would help solve this small problem, and it just so happens to run on a blockchain in the background.
Fairness is something I've always tried to create in anything I do. What do we, and potentially other game developers or promoters in the scene, need to do to get the best out of Fairpick?
I designed FairPick to be as simple and easy to use as possible so all you really have to do is login with your Twitter account and start a contest around the same time that you post it on Twitter for the most optimal results.
Now, of course if you didn't do that from the beginning you can add a contest and pick a winner at any time as long as your contest has not reached 100 Retweets.
A lot of other programs only pick from the most recent 100 or so Retweets, but we have a hard limit of 3,000 right now while we are in closed beta.
3000 RT! I think this article is covered then ha. So under the hood of Fairpick, there's a Wax blockchain engine. Can you explain what Wax is, and why you chose it?
WAX is a standalone blockchain that is based on EOS. It has some unique features that were designed with gaming & NFT's in mind.
One of those is the built in RNG (Random Number Generator) which is what helps to power FairPick in the background. That was a major reason for picking the WAX blockchain.
In the future, how do you see Fairpick being utilised and advanced?
Our goal is to build a solid community in the blockchain world, and then hopefully into mainstream gaming and beyond.
We have a few cool features already in the works like a Twitter bot that you can call in your post or DM that allows you to do everything FairPick does, but without leaving Twitter.
We are also going to work on some API integrations for platforms like Twitch and Mixer.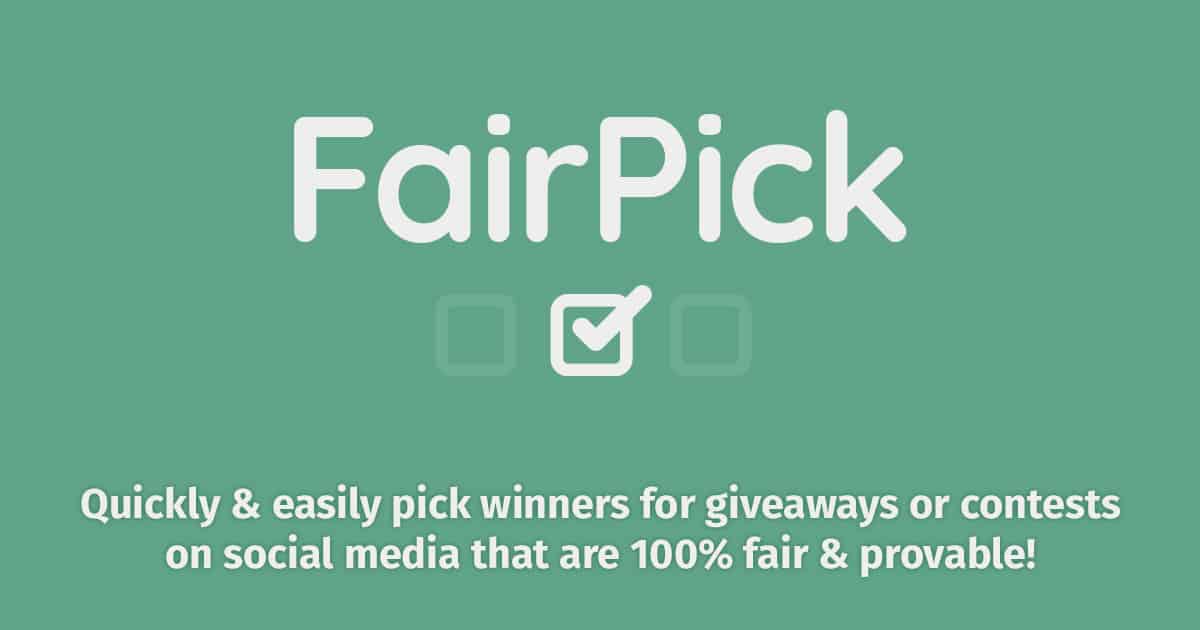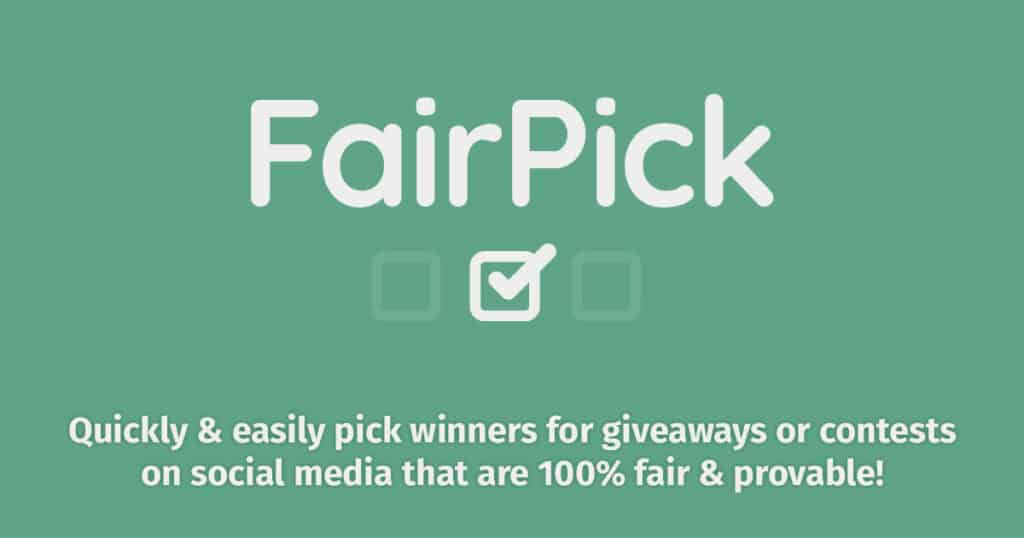 I see you have worked on this with another team member, Keith Mukai, can you tell us a little bit about him and his involvement?
Yeah, Keith is my partner on the FairPick project. He is a friend, fellow coder (although he did the heavy lifting on this one!), and also part of the Satoshi Droppers.
What's the Satoshi Droppers?
The Satoshi Droppers are a group of crypto content creators that I am a part of. We have been friends for the better part of 3 years now.
You might know a few like BitBoy or Crypto WendyO, but we have Droppers all around the world!
You can find out more about us at https://www.SatoshiDroppers.com
True, I've seen WendyO pop up on my feed. Recently, I also saw pop up that you've got a new gaming rig, looks a beast! What's the specs out of interest?
Hahahah, yeah…
AMD Ryzen 7 3800X
AMD ROG Strix X570-E Gaming mobo
GeForce RTX 2070 SUPER graphics card
G.Skill Trident Z Neo 32GB DDR4 Ram
All inside this MASSIVE Thermaltake View case with tempered glass sides!
It's all RGB'd out, it's quite a monster!
Ready to play then! What's currently your favourite blockchain game?
Ohhh that is a tough one… My current favorite is probably Gods Unchained, but close seconds would be Splinterlands & Forgotten Artifacts!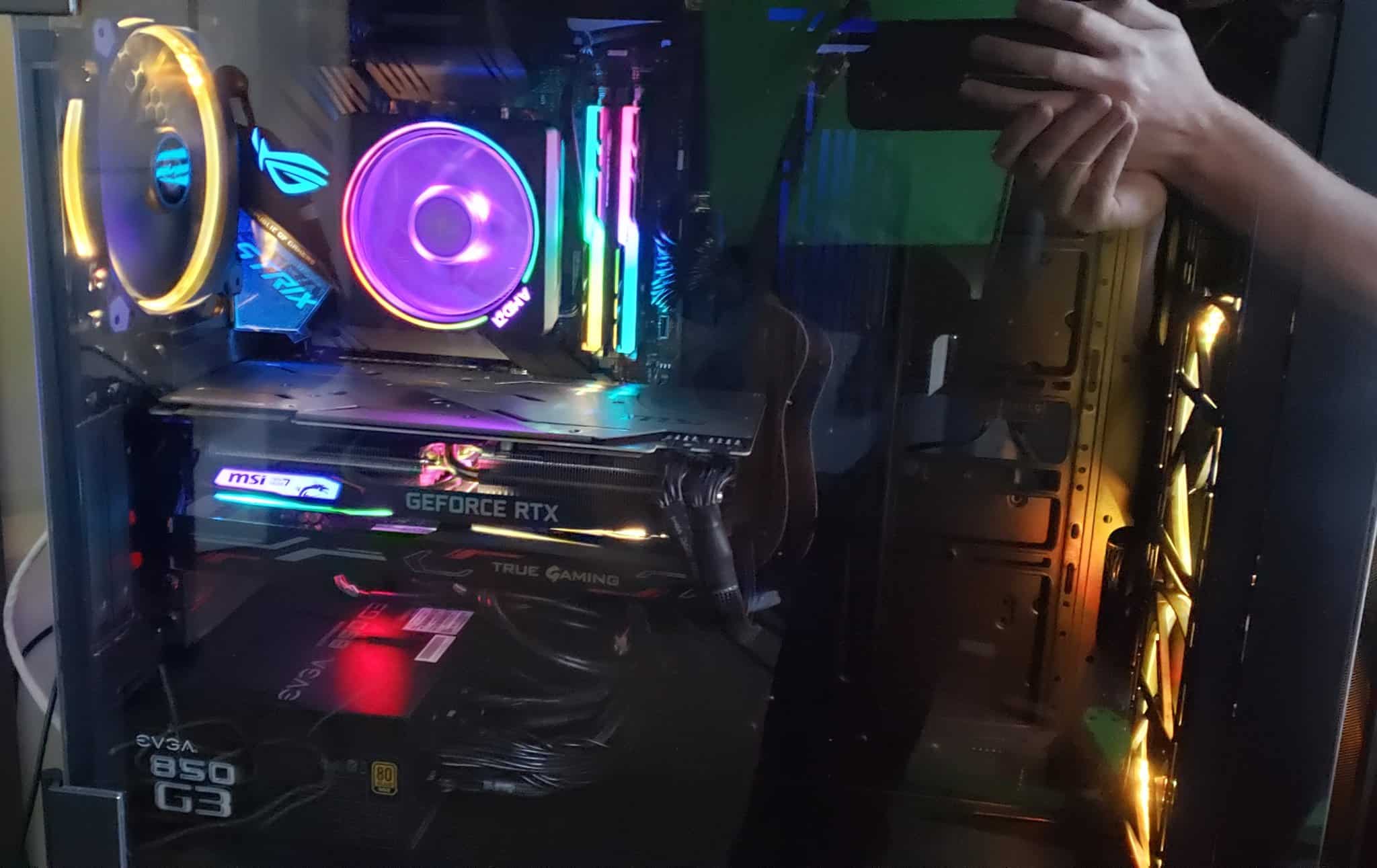 I'm glad in your hectic schedule, you're still able to have a play! Where do you see the future of blockchain gaming taking us all?
To the Multiverse!!!
I strongly believe that what we are all doing now in the greater blockchain gaming community will be the foundations to a true fully-connected gaming network like the famed Ready Player One-style Oasis where we own all our digital items and can freely trade and endlessly create.
On the idea of multiverse, I see Hunters of Rio is including their dragons in Minecraft, is your dragon being involved and can you tell us what to expect?
Yes! You will be able to play my dragon, 'Stache, Master of the Horde, and from everything I have seen so far it's going to be one epic ride!
Connection is where it's at! So as we stated above, we are going to take Fairpick.io for a test drive. For our benefit, what is the process to follow?
Head over to FairPick.io and paste your Twitter contest post url in the box, or login to get started.
After you hit Start My Contest you will be taken to the Create screen where you fill in your details like a Title, what the Prize will be, how many Winners will be chosen, and the criteria each entry must meet to qualify for the contest.
When your contest end date and time have arrived (you can always update this), you can return and pick your winners!
You will get one winner at a time, so if you are picking multiple winners you must either Accept the current choice or Reject it with a written reason for the rejection. This rejection reason will be publicly visible and live on the blockchain for all to verify.
That's it! You can now notify your winner and post your "Fair-ified Link" to social media to prove you picked the winner fairly.
It's currently in Private Beta, so if you anyone out there wants to know more or be a private tester, please contact us!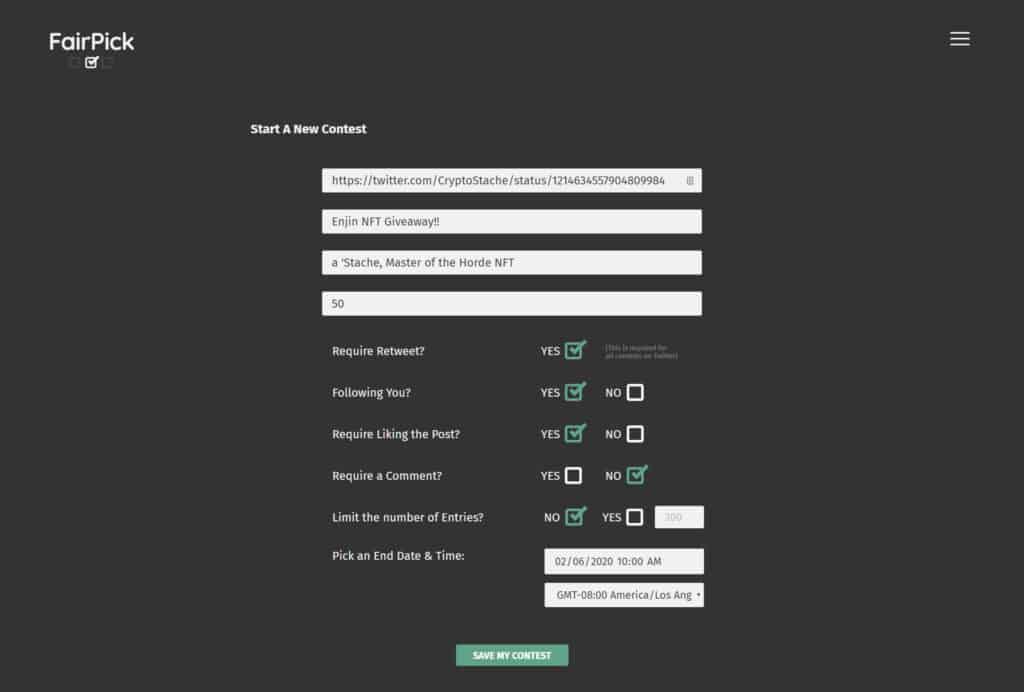 Ok we are ready to go! Before we do though, is there anything else you'd like to share with the readership?
I have BIG plans here in 2020, and the FairPick app is just the beginning. I already am in talks with several members of the Enjin community about adding more value to my Founders Token and my future NFT mints.
In addition, I am actually working on a TOP SECRET Enjin based project at the moment with people you already know in the community.
It's going to be like nothing you have seen in the Enjin ecosystem yet, but I am not yet quite ready to reveal any details though… SHHHhhhh don't @ me suckas!
DM it is then lol 😉 But seriously, best of luck with it all and can't wait to see how things grow in the world of Stache. Thanks for taking the time to chat and fill us in on what cool things you're doing, a welcomed break from the Corona issue plaguing us all. Should others wish to follow the progress and innovations of Shea, please follow the links below and join the club 🙂 Stay safe and vigilant.