Today I'm chatting with Siva Prakash, creator of War of Ants, another addition to the mobile blockchain games scene that's entered the Enjin Multiverse Program. War of Ants is a real-time PvP mobile strategy game fuelled by war and building your Ant Army through conquests and trial by combat. Protect the Queen!
This space is full of creative and dedicated pioneers, who are all involved in creating new and exciting platforms to entertain, reward, inform, and connect us all, with a particular focus on blockchain games and the Enjin suite of Blockchain Gaming Tools. In these Meltelbrot interviews, I chat with founding game developers and creative community members of Enjin who put their time and developing skills to task within the overall Enjin ecosystem. It's always good to hear from those we are following, so let's find out more.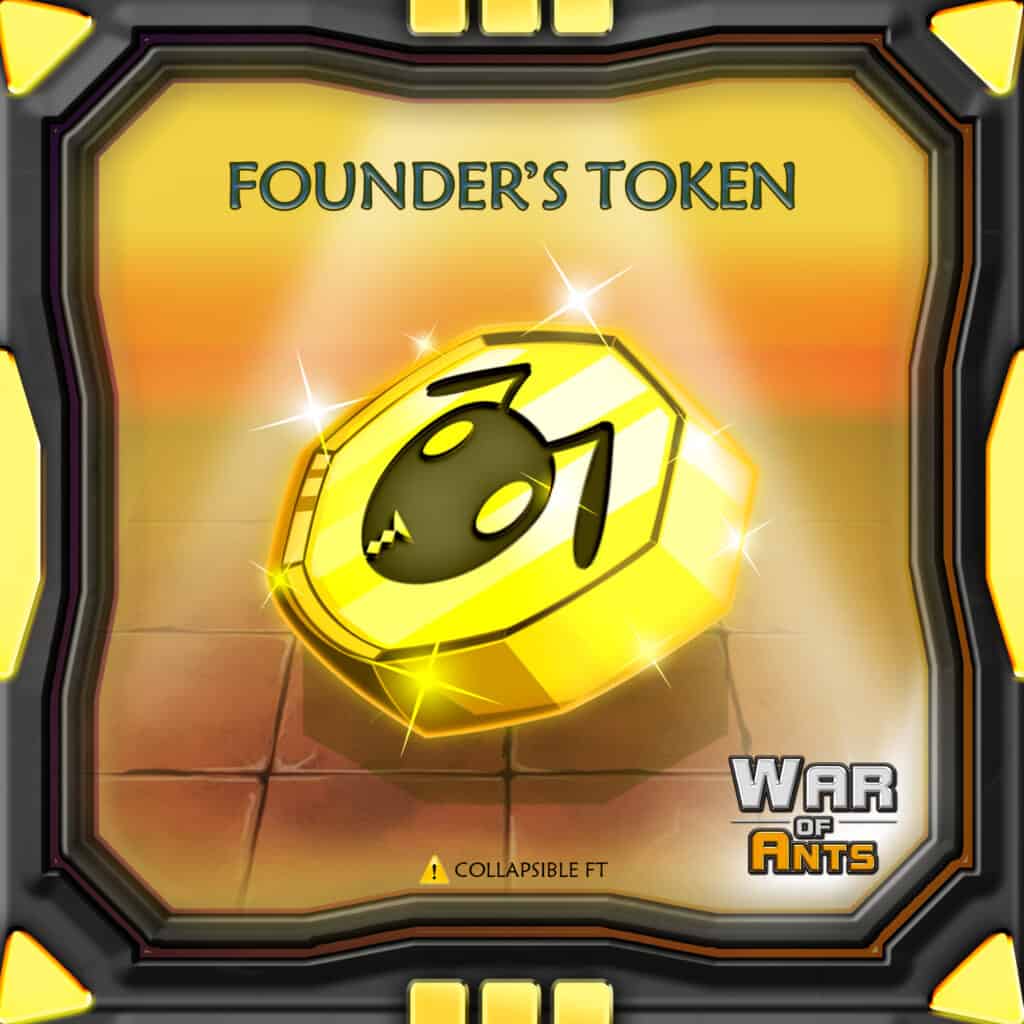 But first the giveaway, again us writers will be giving away another batch of 10 Meltelbrot/eGamers tokens to the first 10 who follow Meltelbrot Twitter, retweet this article, and add their ENJ/ETH address as a reply on this article's tweet. War of Ants is also offering a massive giveaway of 10 Blockchain Gaming Assets in total to those who follow Meltelbrot and War of Ants Twitter – Prizes include 3 Founder's Tokens to first three winners selected, followed by 1 Queen Invicta, 1 Red Carpenter, 2 Red Rifa, and 3 Thief Ants to give away – fairly picked by Fairpick.io. Best of luck and share the good news!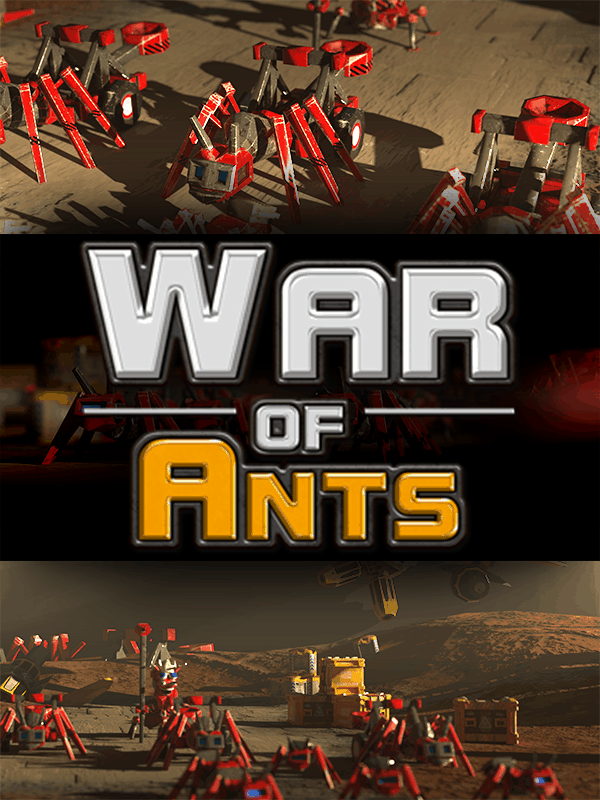 Thanks for taking the time out Siva, you are busy like ants I'm sure! First thing I like to ask everyone is – what's your (team) background in gaming and/or gaming development?
Me & my two artist brothers collaborated in game development (2017) which led to the formation of Stealthonegamestudio and our team has worked on several game projects since. Our first game "Hamster ball 3D" was published 2 years back on playstore & now it's crossing 13k installs.
So I guess we have three years of experience in game development and though we have experience in making one blockchain game before, this is our very first project on blockchain that we are making for StealthOne games.
What is War of Ants all about and what can players expect?
War of ants is a mobile PvP style war game. Our main inspirations are from "clash royale" & "Road to valor" type of mobile PvP games. Players can war against your friend or other human players around the globe. Players can also play against the bot to test their skills on various difficulty levels. Victory is possible through two means: capture the chest positioned at the core of the battlefield or by killing enemy queen.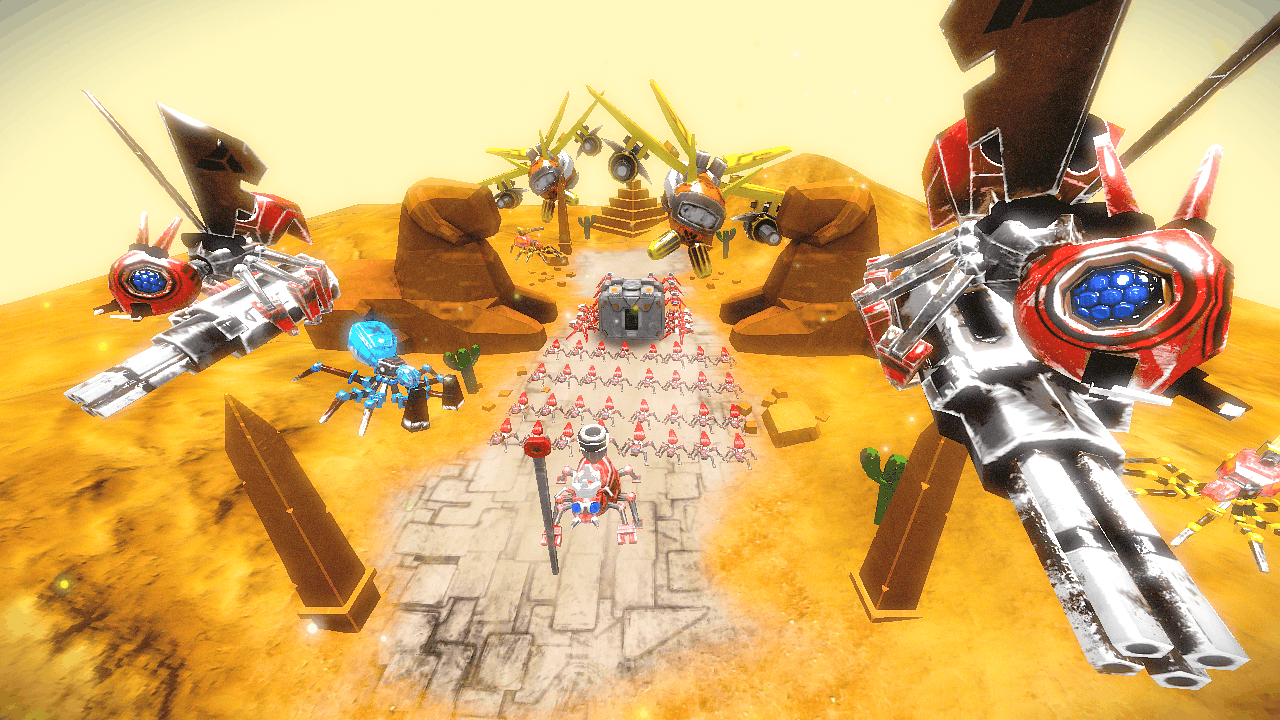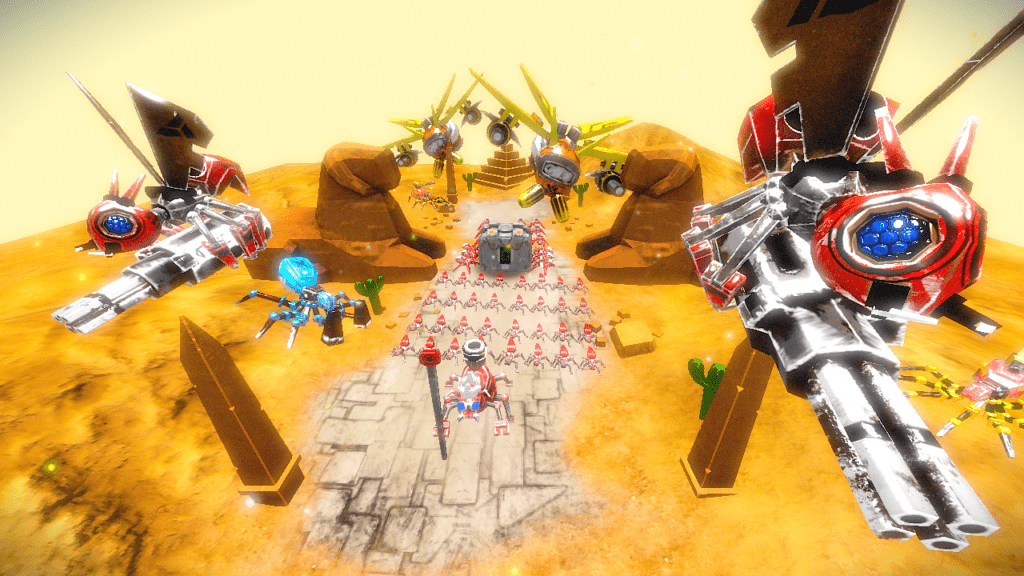 Is it ready to play now? If so, what platform is it available on and how can players join the war? If not, when can we expect to check out the gameplay?
Right now the game is under development, almost 90% of job is done already, soon in 2020 Q3 closed beta will be released for "android" & eventually for "iOS" also. Regarding this beta, it's not gonna be a test net game. It will be a straight release on mainnet.
Tentative ETAs are:
for Android <= 3 weeks
for IOS <= End of August
for FT sale <= 1-2 weeks
for Asset sale <= 1-2 weeks
So keep an eye out on our socials.
I read that the PvP experience requires a ticket to battle. How does this system work? And does that mean War of Ants isn't free to play?
Actually tickets are like tokens which require players to spend one to enter into the battle against a human opponent, the system here works like 'win more battles' to 'gain more tickets'. Imagine you have 1 ticket, you've used it to enter into the game, if you won the battle you will be rewarded with some "scrap-bits" (in-game item) & by using "scrap-bits" you can buy new tickets inside the game, & so you can keep on winning to keep on playing – it's entirely skill based. In addition to that, daily rewards are there to claim free tickets regularly. 'Watch ad' to get tickets are also available. So it is still a free to play model unless you spent all the tickets & you lose all the battles!
Seeing the footage of your game, you are much further along in development than concept – did you make the game with blockchain in mind, or is it a new path for your development?
Initially we didn't plan for the way with blockchain in mind, we developed core logics & mechanism as a regular PvP strategy style game only. Since already we have had experience on making one blockchain game, & with the Enjin SDK released for unity, it has created an interest towards implementation of blockchain technology into our game, and now our game is fully running on Enjin's platform.
The Enjin multiverse program has been open for a couple of months now, how did you come about Enjin? And what inspired you to develop your game with their blockchain gaming toolset?
Since we are a small team we believed that it would be great if some third-party could take care of the blockchain technical part while we are busy on designing game core mechanism. We were looking for a tool to integrate blockchain technology to our game, at right time Enjin announced their SDK for Unity, then we tried it, things went well. After that we heard about the adopters program, we showed our game to Enjin, & then we got onboard.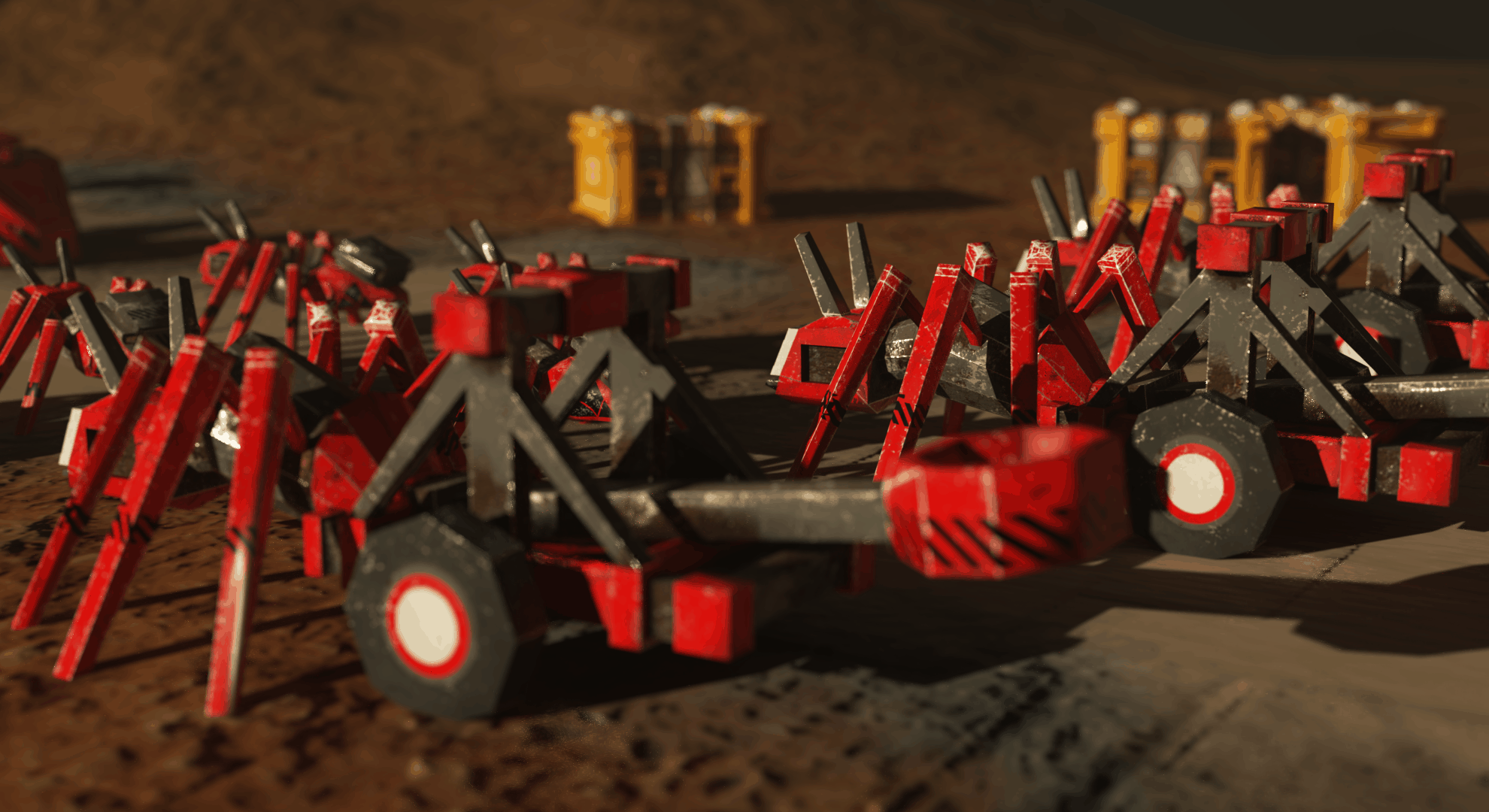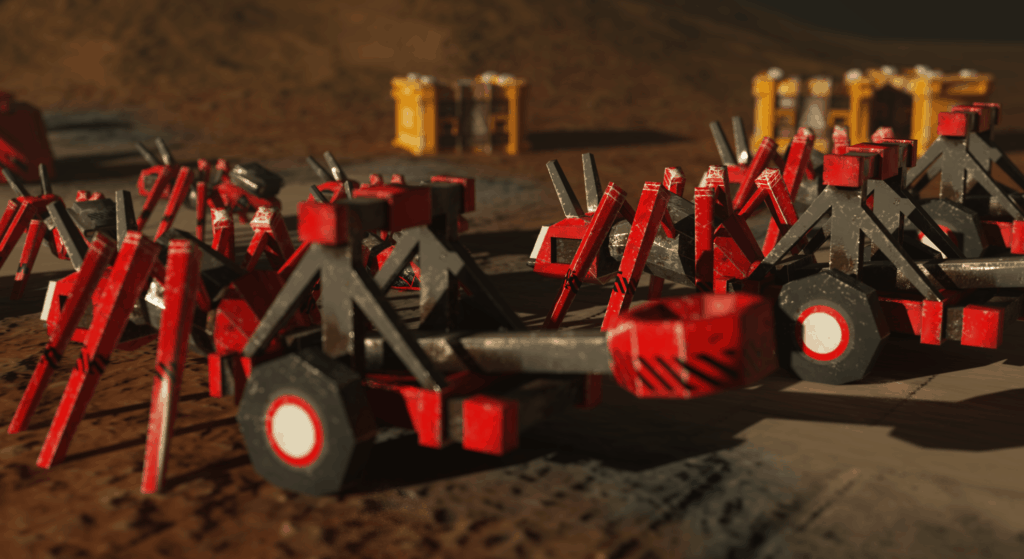 What blockchain gaming assets are you minting and what's their purpose?
We are planning to mint all ant troops as crypto assets along with some game items. Currently there are 9 ant troops, 2 power ups & some in-game items are planned to be minted for the beta release. The purpose of the ants is to wage war on PvP battle with the help of power-ups. Also we will have a Founders Token, which I'll speak more of in future.
How can players obtain these assets?
To get started new Players will be given some free assets. And hence no investment is required to start the war. To get more assets they might want to buy it from Enjin's marketplace, and there's a plan for an in-game market in near future, though until then players will be able to purchase assets from Enjin's market place itself!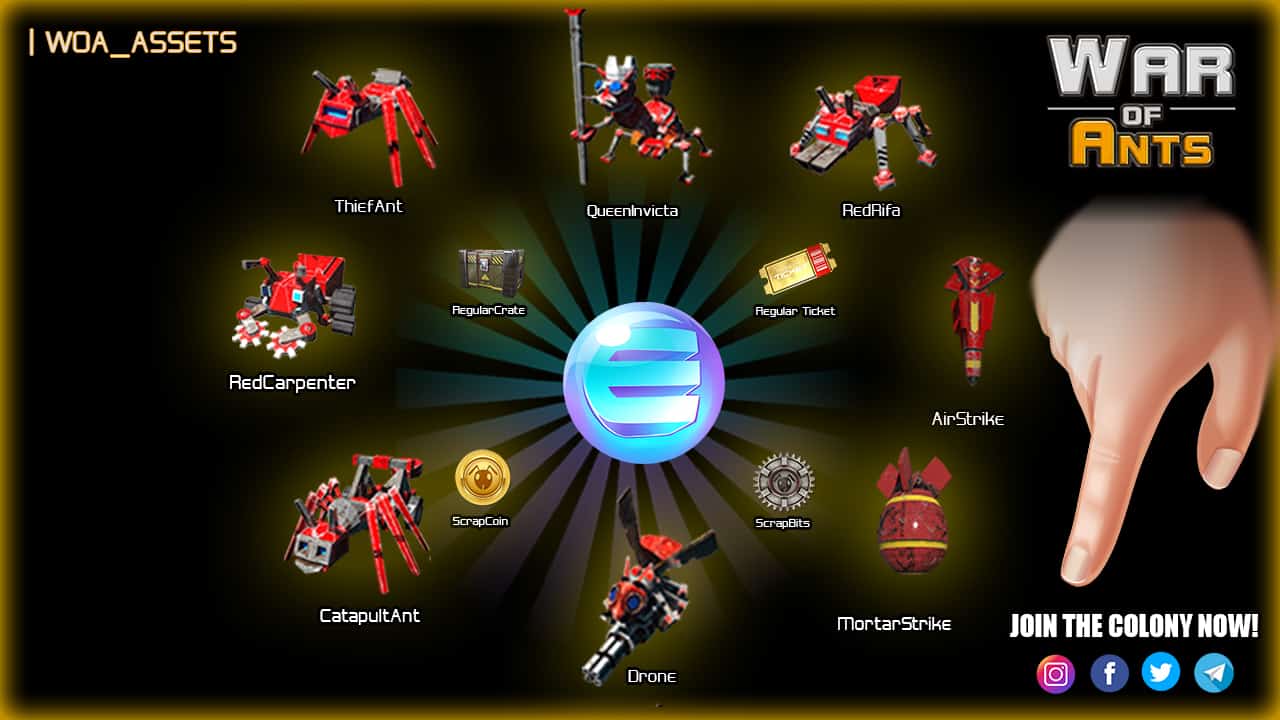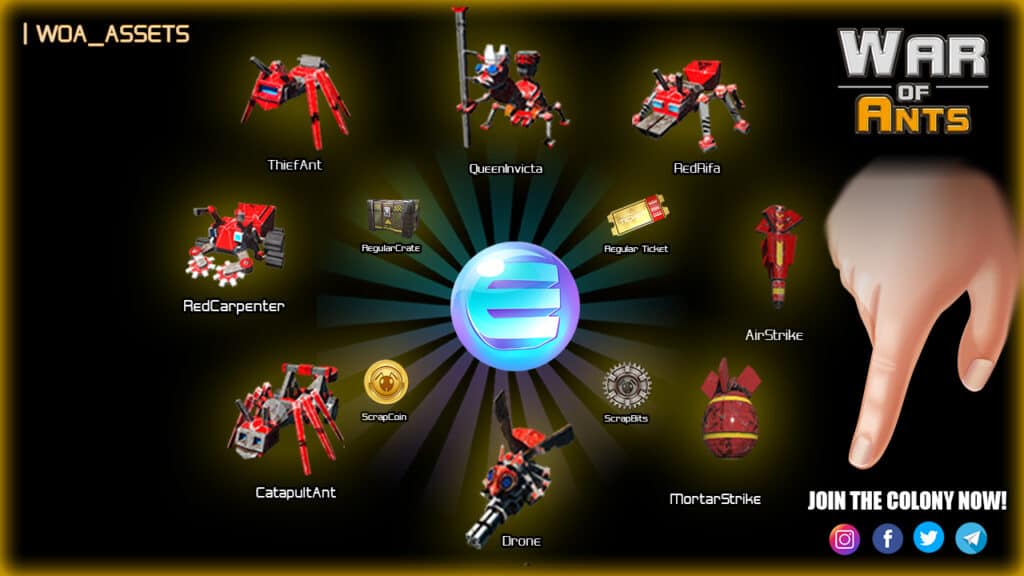 Out of interest, what's your current favourite blockchain gaming asset from your game? And any other game?
I haven't explored that much yet on other games, so I couldn't tell. In WoA personally my fav one is "Drone ant", as you see it on covers & any other WoA banners. It has an ability to take down target from a considerable range.
The idea of the Enjin Multiverse is strongly formed by its own huge selection of multiverse assets that have cross interoperability capacity, which items will you be initially including in War of Ants? and are there any collabs with other Enjin adopters?
I know there are potential benefits on integrating multiverse items into WoA, but currently none of the multiverse items are planned for beta. It will be definitely considered for upcoming releases! As I said I haven't explored any games yet so couldn't tell anything at this time, but will surely consider if things matches our theme.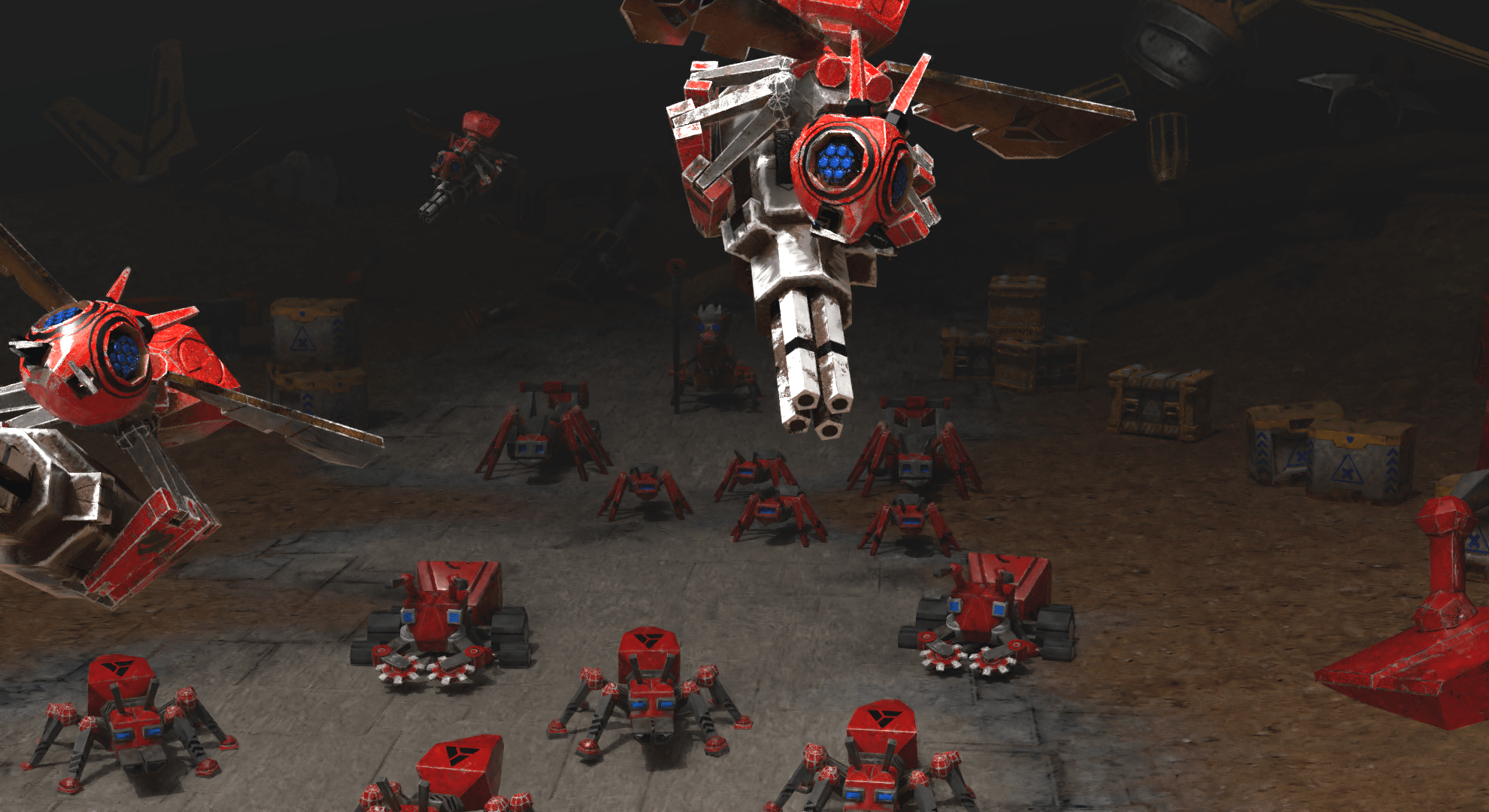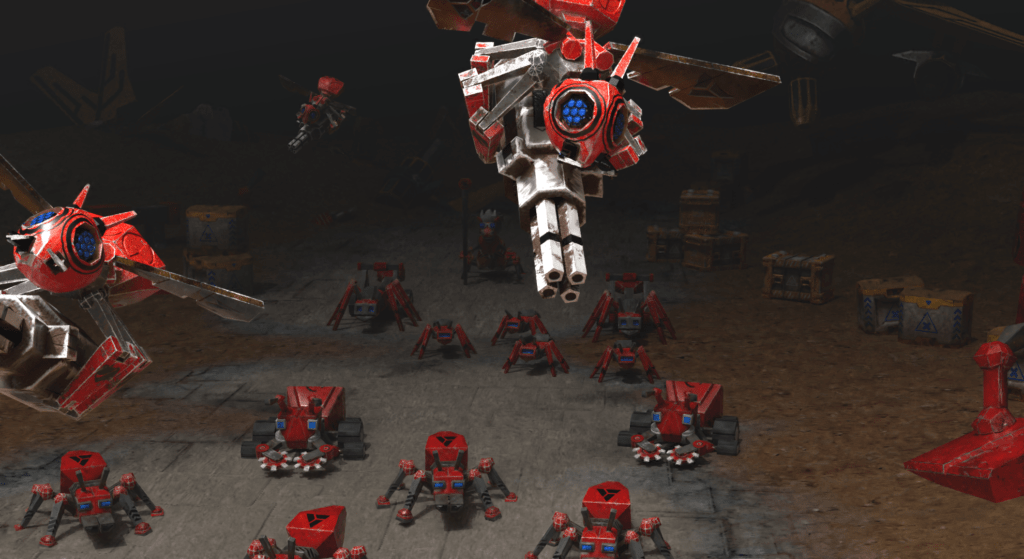 You know there's The Grasshopper Farm which is a part of the Multiverse, a matching theme right there ha!
😂 that sounds perfect! But have no plan atm for that but it may be considered in the future.
There's a heap of different styled games entering the blockchain realm, in your mind, how does the Enjin blockchain tools enhance your gameplay?
Though the integration of Enjin library into an application is a bit of a difficult one for an intermediate developer, but for the current situation Enjin is the only opportunity for any developers who wants to integrate blockchain technology to their applications with less effort. Since most of the powerful blockchain events are taken care with ease by using Enjin tools, a developer can focus more on core features of their application. Also there's a high chance this place will be crowded with more games that means larger economy, better multiverse trading of assets.
Where do you see War of Ants in 6 months and 1 year time frame?
We are aware of what we are going to do for the next 1 year of time frame, dozens & dozens of things are planned to be added including colony mode, breeding, farming, trading, crafting etc… will go into more detail soon, but we are hoping War of Ants would become lovable by everyone, and continue to thrive.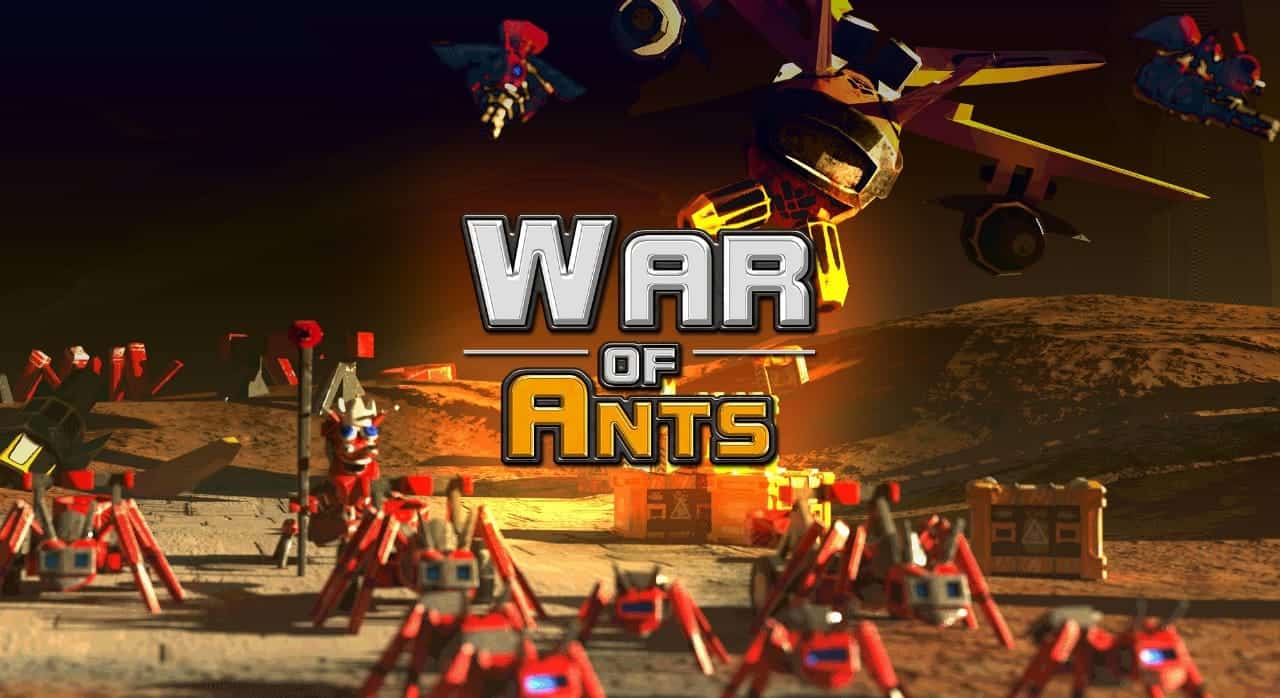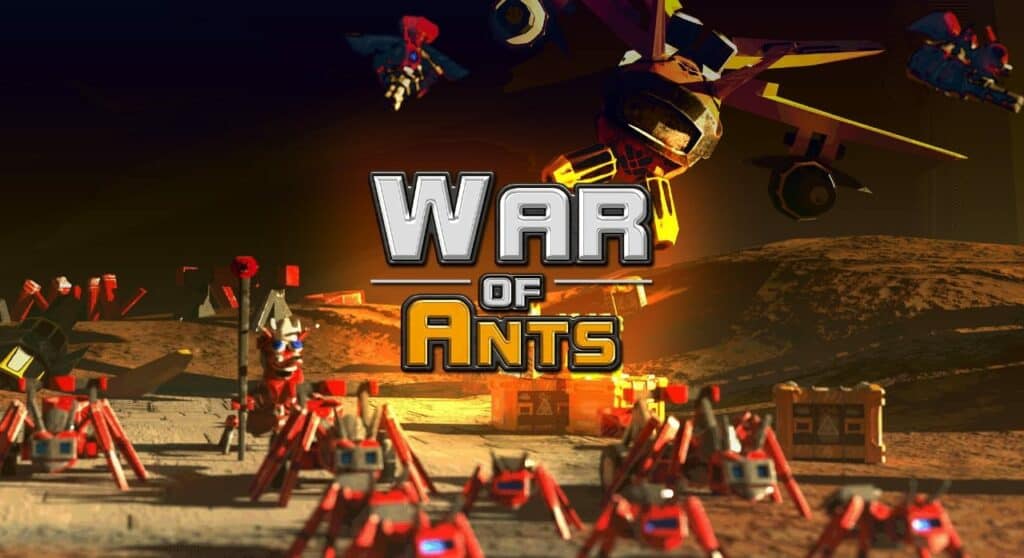 Is there anything else you'd like to share with the readership?
We developers will always be there for any kind of support, queries & we'd always try our level best to bring excellent experience to the users. Unlike others we are not be going to keep the gameplay story & bla bla features only alive on documents and articles, soon everything you see here will be available on stores to download 🙂. Stay tuned for more information about WoA. Thank you, Siva Prakash k
And thank you Siva for filling us all in on what's happening with our insect overlords! Bring on Beta battles 🙂 Should others want to keep up to date on what's hatching in the nest, follow the links below. Melt out.