Nike has opened a new Web3-styled store based in Seoul, South Korea, called Nike Style Store.
Nike has taken the world by storm as far as I remember! You can find Nike products worldwide, from Rio's favelas to Atlanta's street basketball courts. The Nike Style Store is something we have never seen before; nonetheless is here to stay!
Nike Style Store – "Physical and Digital"
On July 15th, in Seoul, North Korea, Nike opened the world's first Web3 style retail store, enabling customers to experience the "Physical and Digital" concept integrated into the store.
The store offers these two experiences:
Transfering clients to the in-store AR zones via QR codes!
A studio of contents allows shoppers to process photo and video insights for their socials using customizable backdrops.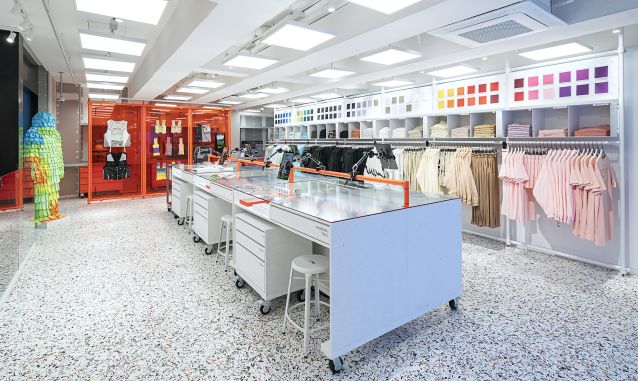 As Nike stated, the concept of the Nike Style Store helps expand the definition of sport — as a remixed expression of sports retail culture that blurs the line between physical and digital.
This will not be the only Nike Style Store, as Nike has plans to open the second Nike Style Store in Shanghai in Fall 2022. Following the initial doors in Korea and China, the Nike Style concept will expand into other countries in the future.
Stay always up to date:
📰 Don't Miss a thing: Join the News-Telegram Channel or The Discussion Group.
🐥In Your Feed: Follow us on Twitter, Facebook & Instagram.
📺 Let's Watch: Youtube Subscribe & Chill.
🎙️Useful Channels: NFT Giveaway Channel & Early Adopter Opportunities Channel.
🕹️Gaming Guild & Scholarships: Join our Discord.
📫Saturday Mail Recap: Subscribe for the Blockchain Gaming Digest.
Disclaimer:
We use affiliate links when possible. At no cost to you, we may earn some crypto or nfts.
While we strive for the accuracy of the content, we provide it "as-is." We take no responsibility for any actions or results. We write about games, treat them as games. We don't give investment advices. Always do your own, extensive research.