The Sandbox announced the release of the Marketplace Beta starting on March 30, 2021. The launch will begin with phase 1, where only a selected number of artists will have access before the public release.
More specifically, phase 1 will feature 107 NFTs designed by 46 artists from the creator fund. For every purchase on the marketplace, the artist keeps 95% of the revenue while 5% will finance more creators in the "Game Maker" standalone app and creators funds.
The Sandbox featured in our Top Blockchain Games For 2021 Video.
About The Marketplace
By releasing the Marketplace Beta, The Sandbox is coming closer to offer a fully working product where gamers will be able to play, socialize in the virtual world, mint, and sell NFTs. The game features SAND token rewards that you can earn while playing and DeFi Yield Staking rewards to claim SAND and NFTs. Users can mint their own NFTs, upload them on the blockchain and monetize their creations.
With the full release, anyone will be able to create NFTs that can be used in the game or sold for SAND. Creators decide the price of their NFTs if they choose to list them for sale.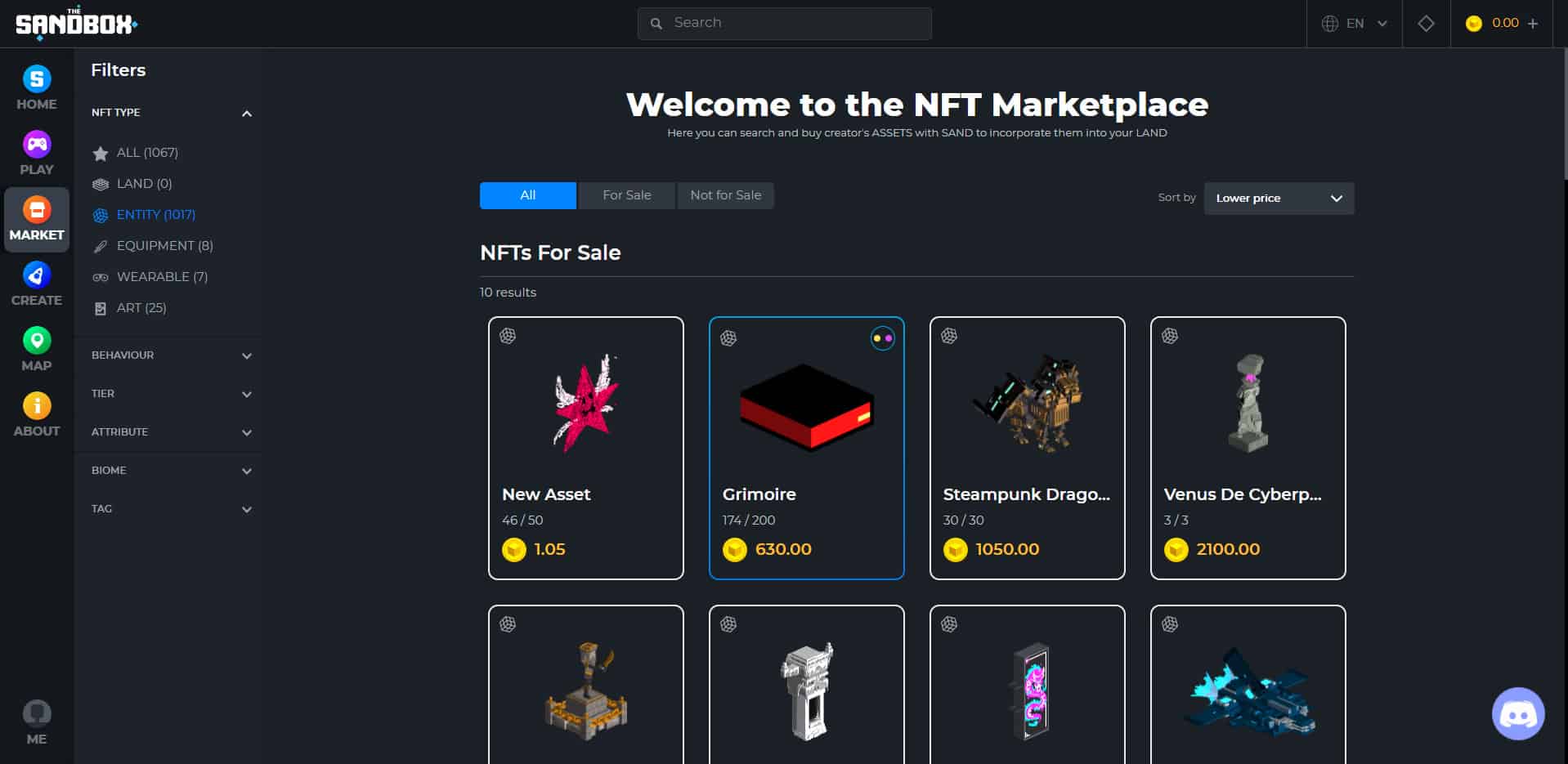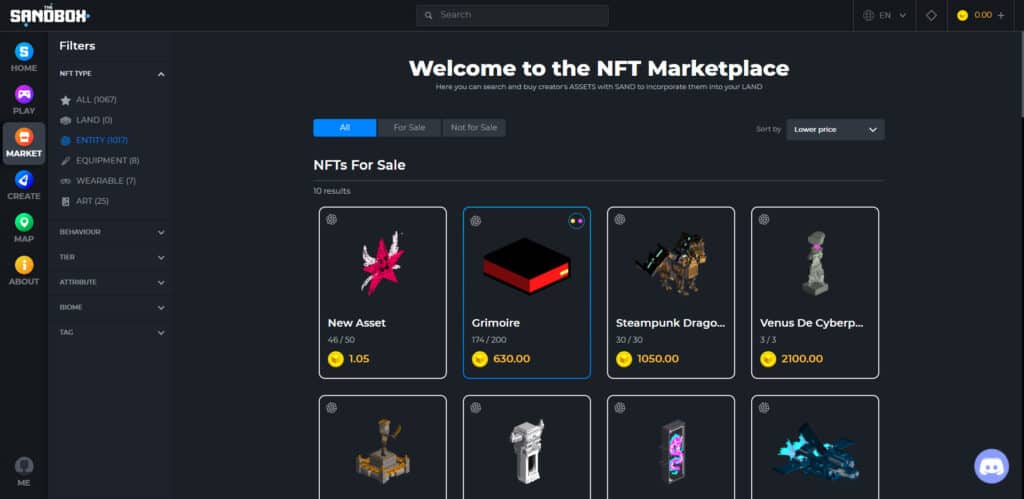 The marketplace will support four kinds of NFT assets:
ENTITY- Entities will vary among fighters, citizens, Farmers, etc.
EQUIPMENT- In-game assets like weapons and helmets accessible from the inventory.
WEARABLE- Body parts to customize and create unique Avatars.
ART- Voxelized versions of artworks.
Continue Reading:
Games From The Block podcast With Sebastien Borget