Upland, a virtual property trading game based on blockchain technology, has announced that it will add Berlin to its digital world. The launch of Berlin on Upland is scheduled for Friday, June 9th, at 10 AM PT. This debut of the German capital on Upland will offer a combination of digital real estate trading and community engagement.
This dynamic city boasts iconic landmarks and lively neighborhoods. With the initial launch, approximately 19,500 properties across eight neighborhoods will be available, with plans for further expansion underway.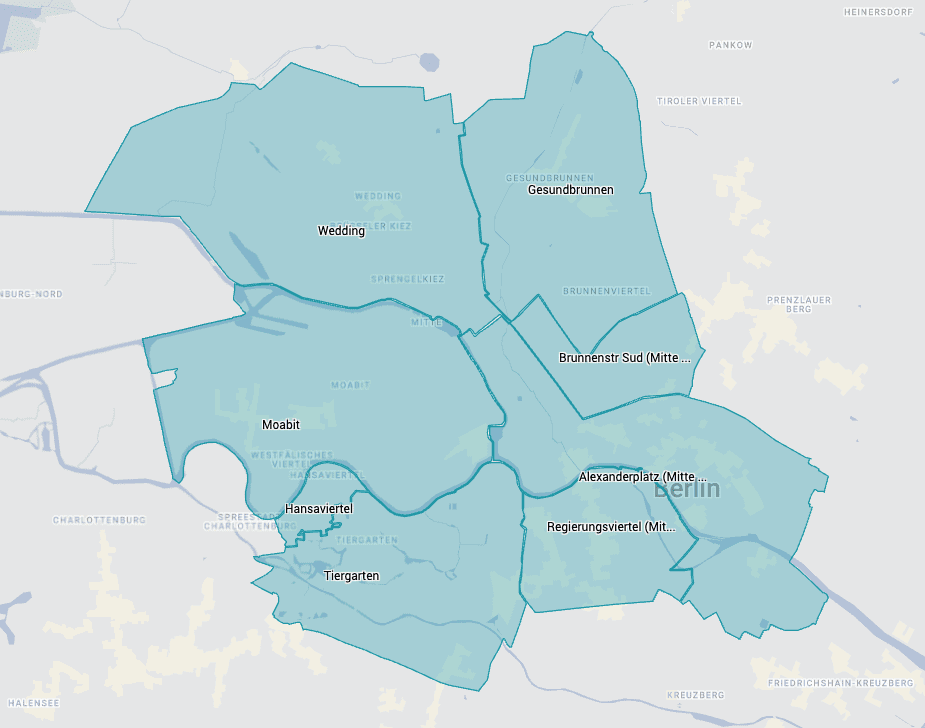 Berlin Community Meet-Up & Genesis Week
On the day of the city's release, Upland will host a live community meet-up in Berlin to inaugurate the city in the virtual reality platform. The event, scheduled to coincide with Genesis Week in New York City, will allow players to experience the city's release alongside other Upland members.
If you're looking to buy property in Berlin, you can register for the Terminal Sale starting at 8 AM PT on Wednesday, May 31st. The sale itself begins at 9 AM PT on Thursday, June 1st. You'll have the chance to purchase Berlin's virtual transport infrastructure, including the Berlin Brandenburg International Airport and train terminals. For more information, head out to the link provided.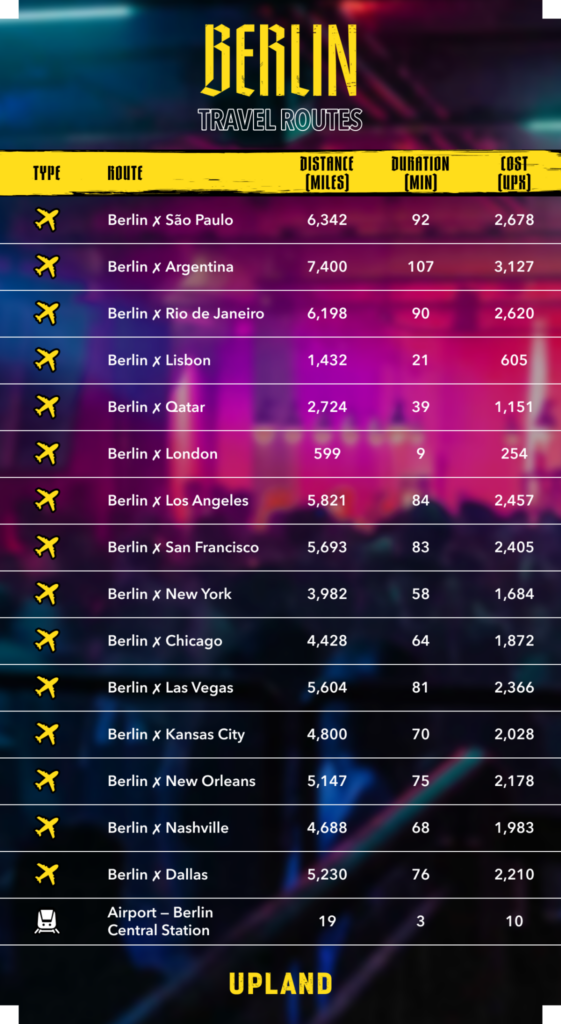 Join fellow Upland enthusiasts in the Berlin community meet-up on Friday, June 9th, from 6:00 PM to 9:00 PM CEST at the LVL World of Gaming, an esports venue with a rich history in Berlin. This event will feature a special block explorer provided by Upland and an opportunity to connect with other players.
Furthermore, a collection reveal event is scheduled for Friday, June 16th, at 9 AM PT, one week after the Berlin city release. This event will allow players to learn about the various collections available.
Important Note: For additional information regarding the Berlin launch, please head to the original announcement here.