Hello Lunacians, Axie Infinity announced the release of a new feature yesterday, Jan. 3, and users can now equip, buy and sell fancy accessories within its marketplace (App.axie).
In addition, Axie Infinity will host a challenge called #AxieLookBook to celebrate the new feature. Earn great prizes by following the steps below to enter.
How to Equip Accessories
Keep in mind that each accessory can only be used on one axie at a time.
#AxieLookBook Challenge 
This challenge is hosted in celebration of the arrival of accessorized axies. Follow three easy steps to take part until 2 AM EST on Tuesday, Jan. 10, when the submission deadline ends.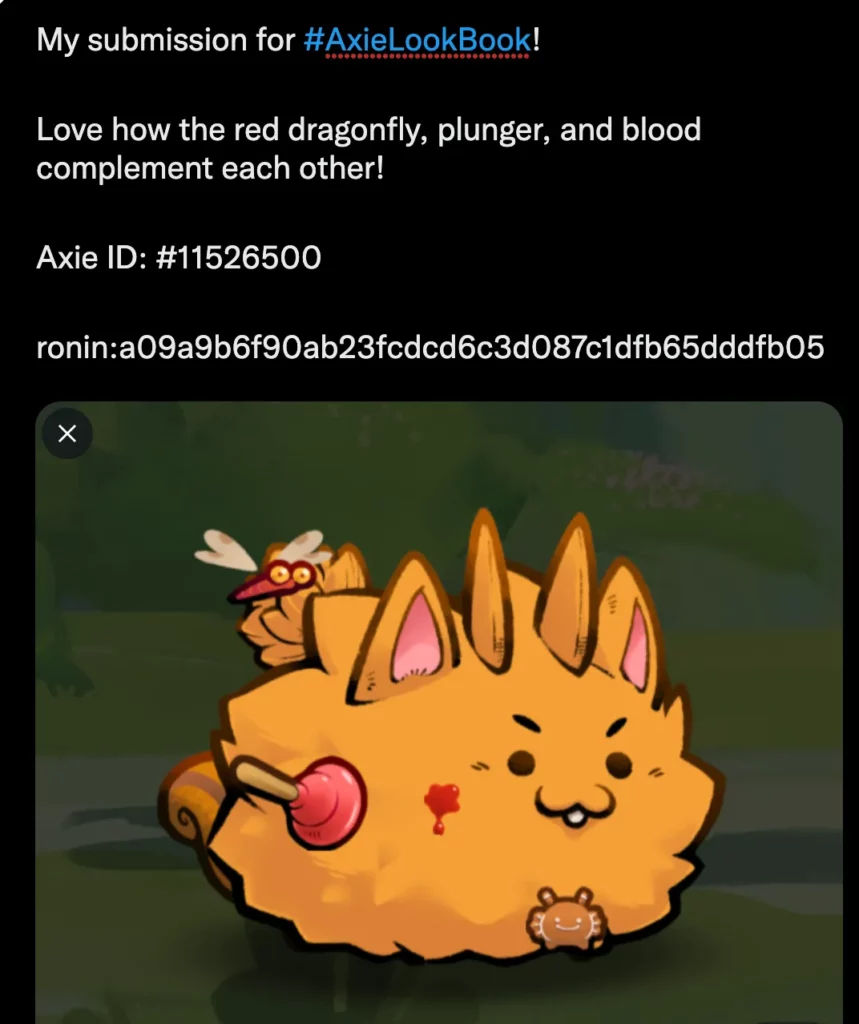 Firstly, you'll need to upload a picture of one of your accessorized axies on Twitter using the #AxieLookBook hashtag.
Secondly, include your axie's ID + your Ronin address. You can only submit axies that you own wearing accessories that you own.
Lastly, include a brief description of your thought process when pairing accessories to your axie.
Rewards:
🎁 1-5: 25 AXS + winners will choose a low ID accessory from Sky Mavis's accessory stash based on their placement order.
🎁 6-10: 25 AXS each
🎁 11-25: 10 AXS each
🎁 26-50: 5 AXS each
You can find all the details regarding the rewards by visiting The Lunacian.