Welcome to our Blockchain Gaming Digest 28 September – 4 October 2020
Let's have a quick look at the most playable blockchain games for this week.
Splinterlands – 7.83k users. Hive Blockchain.
Upland – 7.77k users. EOS Blockchain.
LiteBringer – 4.75k users. Lite Coin Blockchain.
Galaxy Blocks – 3.72k users. Thundercore Blockchain.
Math War – 3.55k users. Thundercore Blockchain.
Now to the news.
Is The Six Dragons The First Blockchain Game For Playstation 5?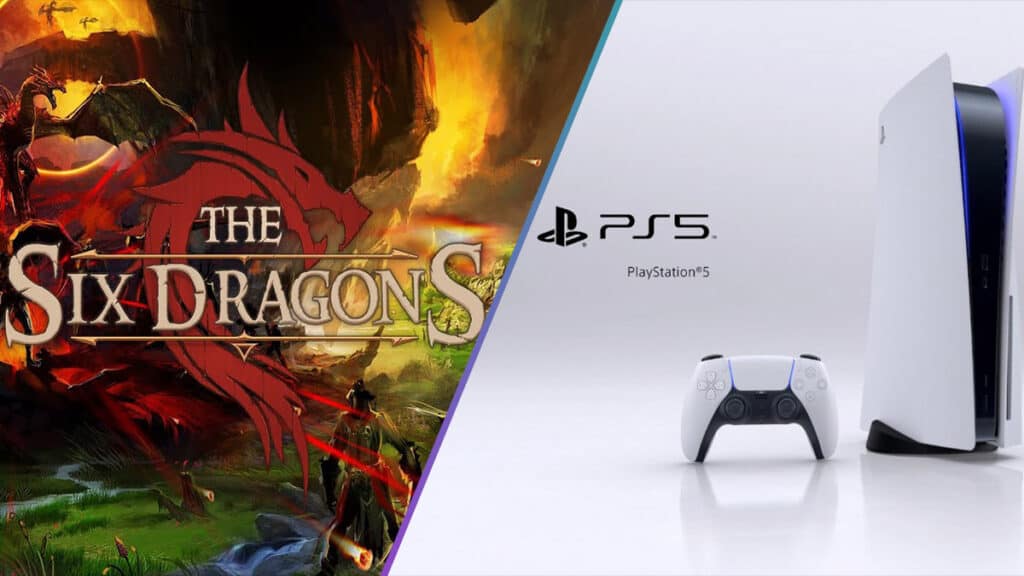 The company behind The Six Dragons becomes an official Playstation partner, and the game will come to Playstation 5. Although Sony's policy when it comes to blockchain technology is unclear, we hope to see TSD next year or so in the new PS5 console.
GFTB #3: Sebastien Borget – The Sandbox & BGA
Games From The Block Podcast Episode 3. George had an in-depth talk with Sebastien Borget, COO, and co-founder of The Sandbox and president of the blockchain game Alliance. Read the interview or listen to the podcast.
NBA Top Shot is Now Live
NBA TopShot is available for everyone on the Flow blockchain. The game features officially licensed by the NBA, digital collectibles, and video clip moments that will exist forever on the blockchain.
F1® Delta Time and REVV Event
Stake and compete for REVV rewards in the Elite League Event by F1® Delta Time. To participate, you must own a car, driver, and tyre NFTs as well as REVV Tokens to stake. The event features a 1.6m REVV minimum prize pool and will last for 14 days.
Splinterlands Token DEC is on Uniswap
DEC Tokens are now available for trading with ETH on Uniswap. DEC holders can stake their Tokens to add liquidity to the pool to earn rewards. 3,000 Land plots from the upcoming sale will also serve as rewards for Uniswap DEC liquidity providers
The Sandbox Partners With Harmony Protocol
Harmony protocol will help The Sandbox game facilitate purchasing, storing, and selling the NFTs within and outside of the Sandbox ecosystem.
The First Batch of Atari VCS' is on The Way
The first gaming console that supports blockchain games is on the way! Atari is sending to the US the first batch of the Atari VCS consoles to distribute them to the Indiegogo backers very soon.
Land Sale on Somnium Space
The VR platform on the blockchain Somnium Space announced the Secondary Land offering on the 1st of November until the 18th of December 2020.
Paris Saint-Germain Joins Sorare
Fantasy Football blockchain game Sorare secured a deal with Paris Saint-Germain to bring popular players NFT's to their game, including Neymar Mbappe and many more.
Battle Racers Weekly Duels
1v1 Weekly Duels are live in Battle Racers and will award one winner a Season 1 Gold Crate for every week in October.
Blockchain Cuties Season IV is Live
Blockchain Cuties Season IV is Live featuring new season Raids, special adventures, tournaments, crafting, and more.
Planetarium Plans Chainlink Integration
Open-source blockchain gaming platform Planetarium announced Chainlink integration to handle off-chain data through smart contracts.
Gala Games Announces The Second Platform Game, Mirandus with a 50% sale.
By the co-founder of Zynga and Farmville, Gala games hosts Town Star, a farm simulation game and now Mirandus. The presale phase is live with a fifty percent discount on lands!
Thank you for reading our Blockchain Gaming Digest 28 September – 4 October 2020 discover more games at our Blockchain Games List.