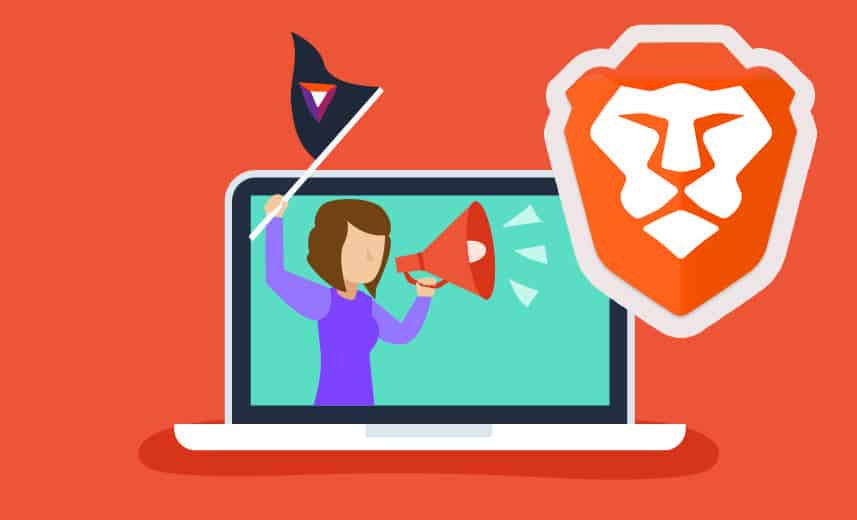 egamers.io is Brave compatible
The brave browser is not only fast, but it rewards your favourite website with BAT Tokens based on the time you spent on their websites. Let's take a break here.
Founded in 2016 by Brendan Eich, JavaScript Created and Mozilla Foundation co-founder.
Huge! Brave Browser is putting an end to annoying ads while rewarding webmasters for 
their valuable time. The idea is revolutionary and if it plays out well this new monetization model will gain more and more users every day.
Having tested out Brave Browser my self I find the browsing experience smooth and fast, just like using Google Chrome. Obviously, the application needs a lot of improvement to compete with high-end mainstream browsers like Firefox and Safari.
Brave Browser & BAT Token are presented as a solution to the unstable advertising industry, a big problem for years now.
Brave Browser Features
The first interesting feature that Brave Browser has to offer us is its inbuilt adblocking solution against all advertisements and trackers.
Brave uses an improved ad matching mechanism, users have the ability to unblock certain types of Advertisements and get paid in BAT Token, this option presents two opportunities, you can hodl the bat tokens you receive from browsing, or (and) give back a percent of your earnings to the Brave enabled content creators /websites your visit more. Gentlemen, if this is not the revolution I don't know what is.
Right now, Websites, Youtube Channels and Twitch Channels are eligible to join the BAT Network.
BASIC ATTENTION Token (BAT) Economy
BAT is one the first tokens I purchased once I got into cryptocurrencies, I found the idea of a new, decentralized, open source and efficient blockchain-based digital advertising platform sustainable and revolutionary, a new way of doing ads. A concept without middlemen and fraudsters, without hurting or targeting the end user. Everybody wins.
The Basic Attention Token (BAT) is an ERC20 token built on top of Ethereum, at the time of writing this post BAT is traded at $0.272215 USD. Total Supply is 1,500,000,000 BAT with about 1 Billion in circulation 
It's a great browser, and their recent Desktop version (Mac or PC ready) is a solid competitor to Google Chrome, Apple Safari, and Mozilla Firefox.
Download Brave Browser
Brave is available for Windows, Mac, Linux, Android and iOS.
You can use our Download Link and help us out, plus you will earn 15 Tokens for free.
I Don't care about support and free tokens. I just want this Next Generation Browser.