WASHINGTON, DC – Aug 27, 2018 – War Riders™ today announced that Coinbase Wallet featured its dApp on the front page of the Coinbase's mobile app. The mobile users can now pre-order digital vehicles from the comfort of their mobile device and without typing War Riders' web address in the browser window.
Last week, in a private, password-protected presale War Riders sold over 850 digital vehicles (with 600+ of them within a few hours of opening). Almost all digital War Lambos vanished on the first day, with $2800 maximum transaction (in ETH equivalent). Today, War Riders publicly open its doors to kick off its official premium vehicle sale.
About War Riders:
War Riders is a massively multiplayer online (MMO) strategy game based on earning cryptocurrency, customizing vehicles, and battling opponents. Players can build their customized war vehicles from scratch and use them to mine and attack enemies for the in-game currency, Benzene (BZN). Players can mine for BZN by driving through waypoints or raiding other players' coins. BZN has a finite supply and unique "burning" mechanism enforced by a smart contract.
Partnerships and features:
The sale started simultaneously on both War Riders' and OpenSea marketplaces, commencing the first-ever simultaneous pre-order campaign that will run on both companies' websites. OpenSea is the first peer-to-peer marketplace for blockchain-based assets, including collectibles, gaming items, and other assets backed by blockchain, which already hit 1,200 ETH in volume.
"We were pleasantly surprised with the amount of interest we generated in the community," said Vlad Kartashov, CEO of a blockchain startup Certified, creators of War Riders. "We are already seeing people forming clans in our discord group, and everyone is sharing their vehicle stats."
Earlier War Riders also announced that OPSkins and WAX would soon be joining the simultaneous pre-order campaign using something called "WAX keys" (previously called "VGO skeleton keys") that can be used on 3rd-party sites and are as good as cash. The buyers will be able to purchase the vehicles for USD, EUR, ETH, WAX, BTC, and dozens of other digital currencies.
The start of the pre-order campaign also coincided with War Riders and DappRadar's partnership.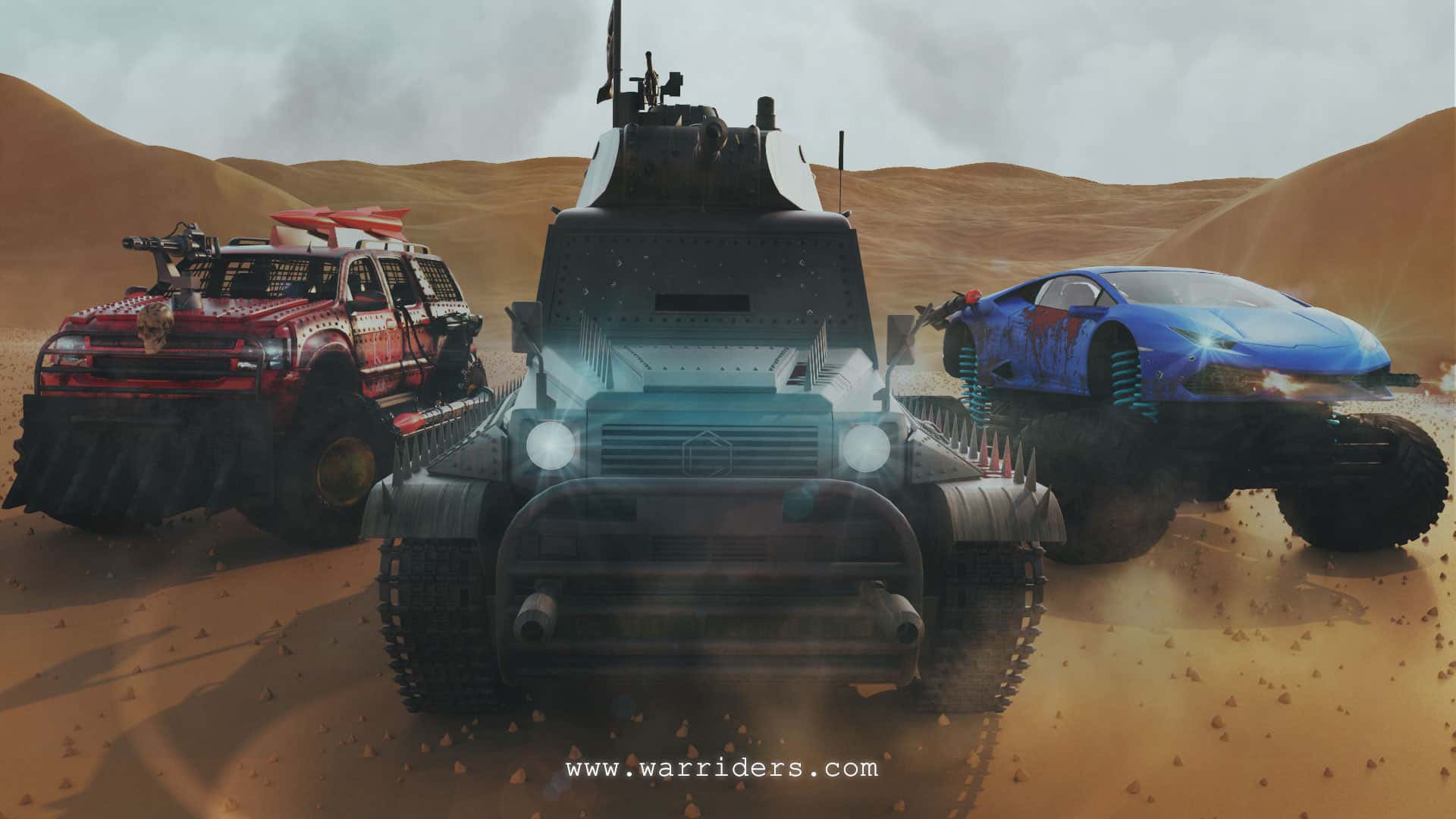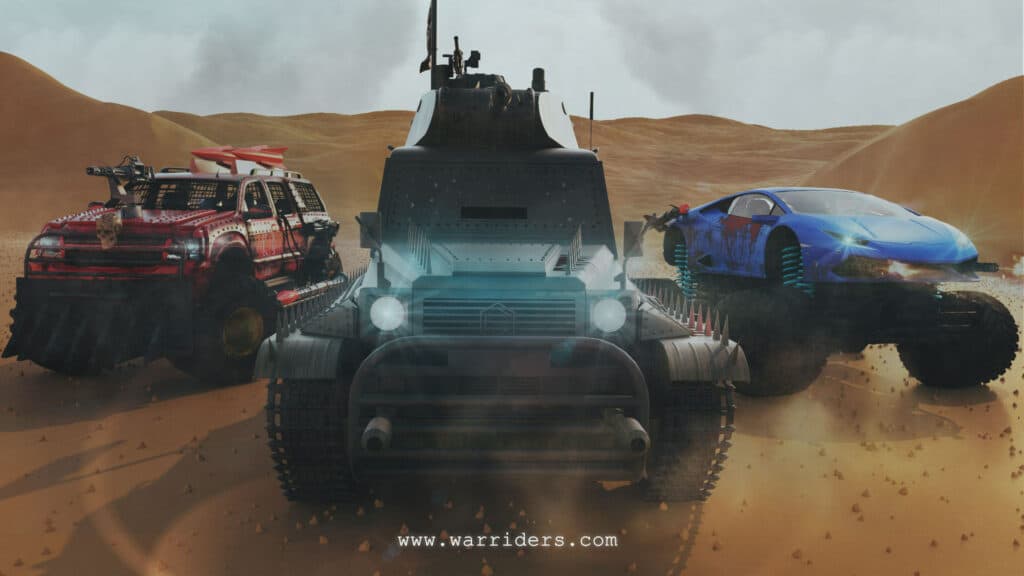 Batch buying and BZN rate:
With a public launch, War Riders increased its batch vehicle buying limit that was initially set to 10 to prevent the "whales" from buying up a lot of inventory too quickly. The buyers looking to dominate the Wasteland are now able to purchase up to 100 vehicles by submitting a single transaction, which until today was technologically impossible.
Earlier last week, War Riders announced its Official Internal Wasteland BZN Rate to be 1 BZN = 0.5 USD. The prices for guns, garages, and all additional stuff will be tied to USD on the War Riders' site and BZN will keep this rate until early 2019 or after the full release of our game. All premium vehicles will be filled with BZN at the end of the pre-order campaign. The players will be able to purchase additional items with Ethereum (in USD equivalent) or BZN equivalent. War Riders also announced that it is planning to add support for credit cards in the near future.
Become a virtual car dealer:
Anyone can become a virtual vehicle dealer and earn ETH during War Riders pre-sale. Your unique link is available to you at the bottom of each page on the pre-orders side of our website. Copy the link and share it with your friends on social media or via private message. You will automatically get 5% of the total amount of ETH spent by that person. The top 3 virtual car dealers will receive War Riders' signature War Lambos.