Crypto Sword and Magic is a turn-based 2D RPG (Role Playing Game) under development on the EOS blockchain. All in-game assets are stored on the blockchain and as in all crypto games, players have the true ownership of them.
The game is a a redesigned version of its predecessor, Sword and Magic, a Facebook game with over 7000,000 monthly players. Considering the large user based Sword and Magic already has, we expect Crypto Sword to attract thousands of players.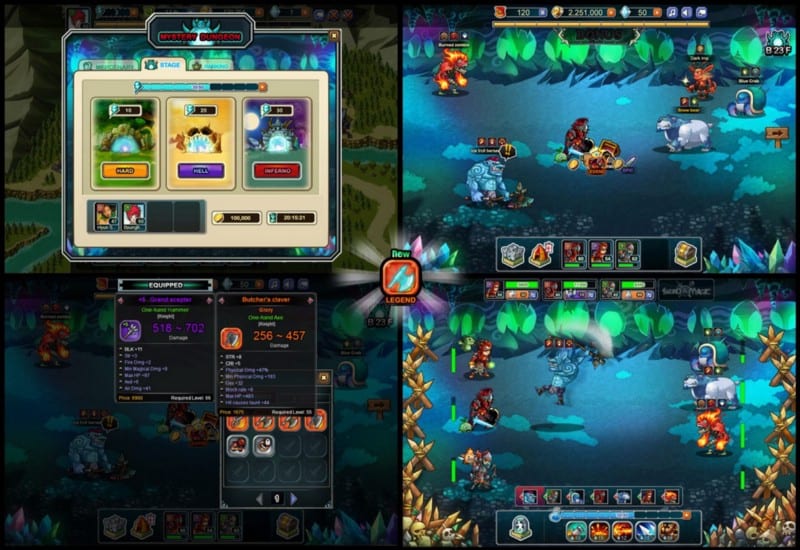 The game features epic fights between players and monsters. Players can team up and battle against monsters on the field for a chance to win hidden items. Choose the character that fits your game-play between: warrior, archer, or a sorcerer and become the greatest hero in the world of Crypto Sword & Magic. Even when you are not playing, you can register your hero as a mercenary which will be used from other players in order to team up and you will be rewarded based on your heroes contributions in the fight.
The pre-sale
Participants of the pre-sale are given the opportunity to buy some high rarity equipment to get ahead of the game and be prepared for battles when it is officially launched. This equipment will be more difficult to obtain when playing the game because the chances to earn some Epic or higher rarity items by killing monsters in the game or by buying high-rarity chests are low.

Join Now The Crypto Sword and Magic Pre-Sale

There are four sets of items available on the pre-sale: Special Chest, the Rare Package, the Epic Package, and the Legendary Package to acquire and join the fight.
The Airdrop
A special Airdrop is scheduled for those that participated on the pre-sale. Unlike the pre-sale items that will be distributed immediately, a game chest worth 1 EOS will be given to all of the participants when they log-in to the game after it launches.

Connect with Crypto Sword & Magic: Twitter, Medium, Facebook, Telegram

Connect with eGamers.io: Twitter, Telegram, Instagram, Facebook, Discord, Youtube, Facebook Group