The popular blockchain gaming platform Decentraland which is focusing on building an awesome virtual world owned by the players has released the 3D Builder mode where anyone can build amazing scenes using the available objects and terrains.
Don't forget to Subscribe to our Subreddit!
Testing the Decentraland Builder:
The builder is easy to use, straightforward to be exact and everyone with more or less imagination can buidl a great scenery! You don't have to own MANA (Decentralands cryptocurrency) in order to create nor you will need any expertise skills, just imagination.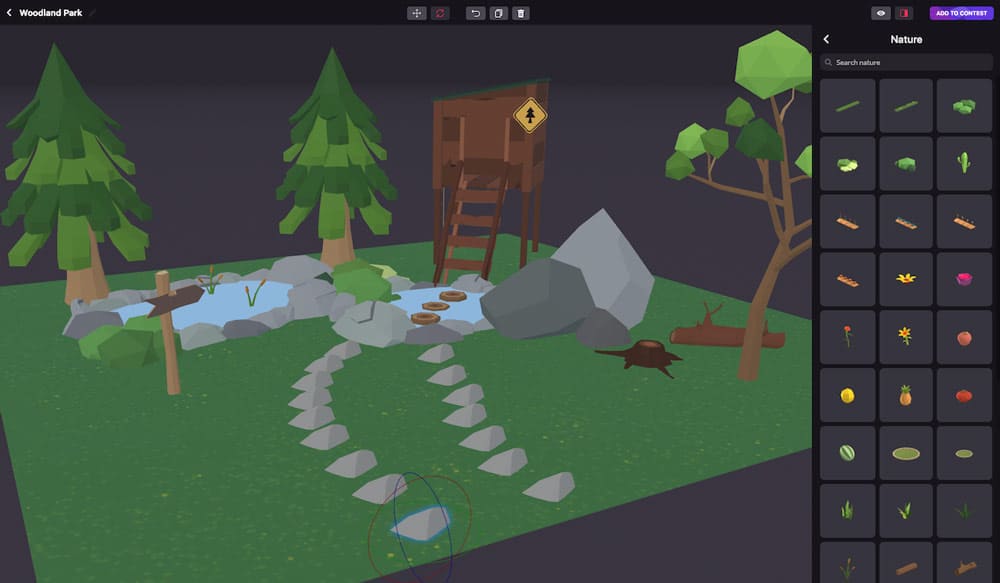 Definitely, we will see a lot of things build using the 3D Builder as Decentraland expands and more gamers join.
Decentraland released an article stating some useful tips and a well-rounded tutorial. Find it here.
Test The Builder & Start Creating


The Creators Contest:
Decentraland offers for their contest 900K MANA and 50 parcels of LAND to the lucky winners. In order to win, you must create a remarkable inspiring scene, or at least, better than others did. The prizes are estimated at over $50,000.
The competition began on March 18th, in conjunction with the release of Decentraland's Builder! You all have two weeks to submit your scenes. The winners will be announced one week after the end of the contest. 50 Winners in total.
1st place: 200000 MANA
2nd place: 150000 MANA
3rd place: 100000 MANA
4th place: 50000 MANA
5th place: 25000 MANA
The Top 5 creators LAND parcels will also be situated in premium locations.
Connect With eGamers.io: Twitter, Telegram, Instagram, Facebook, Discord, Youtube, Facebook Group