Everyone in the blockchain space is aware of Facebook's upcoming "bank the unbanked" project called "LIBRA". We could debate for days whether it's a real cryptocurrency or not but, to be honest, it doesn't matter. The point is, Facebook is the biggest social media in the world and they are going to release their own stablecoin, to 2.41 billion active users, without any central authority*.
Do we need a cryptocurrency from facebook? No, we don't, blockchain, in my mind, gives power back to the people, when a huge company like Facebook is in charge of something like this, it feels like another bank taking in charge.
But let's take a minute to think of this. Whether you support LIBRA or not, a fact worth to mention is that people will not only get educated in cryptocurrencies, but they will actually start using one. A friend of mine, a couple of days ago, sent 70€ from a Greek bank to a Spanish one and he paid 20€ in commission. Banks used to be a necessary evil, its time for society to send them in the dustbin. I live in an area full of Facebook addicts that haven't even heard of bitcoin, and if they did, you get a lot of negativity, fear, and Illuminati conspiracy theories (siiick). The point is, these people might start using LIBRA as a way to avoid banks, banks are ridiculously expensive and slow, cryptocurrency transactions take a few seconds, bank transactions takes days.
For the record, Libra wallet will be called "Calibra" and it will have integration for messenger, WhatsApp and it will be also available as a standalone app.
Gaming on LIBRA
Remember when your friends woke up in the middle of the night to water their plants in Farmville? Zynga Poker reported $861.4m revenue in 2017 by selling fake chips. Facebook has more than 700 Million "Gamers" on its platform and undoubtedly, it's a great platform to develop a simple, yet enjoyable game.
Games on Libra will not only educate gamers on cryptocurrencies, but they will also open up the gates to millions of developers who have no idea currently of the blockchain gaming space, or they are afraid to take the step.
Will the players be able to earn LIBRA through facebook games? Maybe. Since you can't actually mine LIBRA, it's difficult to say if there are going to be any play-to-earn games. But we might see in-game marketplaces where you could potentially sell in-game items for LIBRA.
Develop Games on LIBRA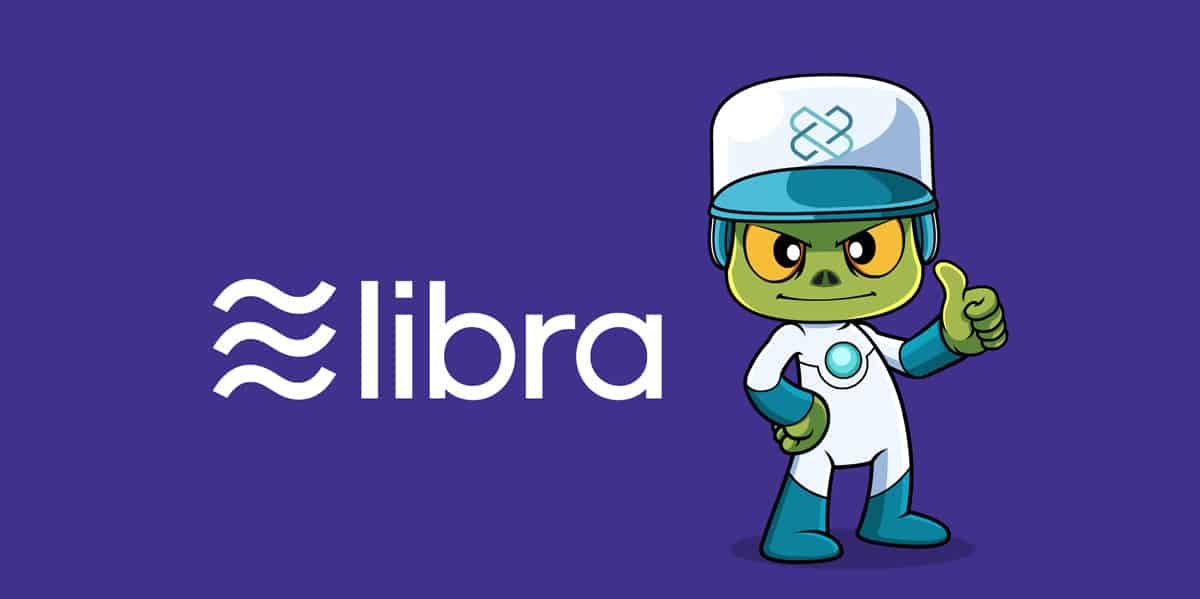 LOOM Network is the first to take the big step. They have recently introduced a special Libra coding course within the CryptoZombies project where over 415,000 developers have learned to develop Ethereum games. Now, blockchain developers can master the basics of LIBRA before anyone else and get ready to build games on Facebook.
The CryptoZombies LIBRA Course should be fun, interactive and easy to understand that will help not only experienced developers but complete beginners also. It's based on Move programming language and everyone will learn how to build a simple game. Don't miss your chance and get the advantage in this new market. Libra for developers sources can be found here.
About Loom
Loom Network has been here since the very beginning of blockchain gaming. They are professionals in their field with a variety of known games built on it such as Relentless, Axie Infinity, Crypto Wars, Battle Racers, Neon District and more! Loom has also integrations to Ethereum, TRON, and Binance. It is reported that EOS and Cosmos integrations will follow in the future, making it easy for developers to launch their dapps in multiple blockchains at the same time.
About LIBRA
LIBRA, a simple cryptocurrency designed to revolutionize the world's economy and financial structure. The main motto of the Libra is to free people from the traditional currency system and give them a platform to experience transactions faster than never before.
If we go through the statistics 31% of the population is still unbanked and people who have access to banking are paying higher transaction charges. And being in an era of digitalization and modernization 85% of the transactions still happen in the form of cash. There is a strong belief that Libra will change this situation.
Libra offers a simple financial infrastructure that empowers millions of people by giving them an opportunity to explore the world of transactions. With Libra money can be transferred from anywhere to any corner of the world within seconds at a minimal or no cost at all and to do this all you need is mobile and a data connection.
LIBRA Blockchain Technology
Libra is developed on blockchain technology, it is a decentralized programmable database to support more constant cryptocurrency that will act as a channel of transactions for billions of people around the world.
To prevent Libra from falling into speculation theories like several other cryptocurrencies, Libra is backed by a reserve which is a collection of stable assets. These assets help to maintain the value of Libra constant and makes easy even for a common man to understand what is the value of Libra today and what it is going to be tomorrow.
As we all know that Libra is powered by Facebook that does not give the right to control Libra, they formed an association for Libra and it is The Libra Association.
It is an independent nonprofit organization going with a vision to empower millions of people around the globe.
The association's duty is to synchronize the validator nodes and safeguard the network and to encourage the collective insight of financial involvements. The Libra Association council controls the Libra Association, there are members representing the council and all the major decisions are made by voting.
The Libra Blockchain is developed using a new pliable language called Move. It is a bytecode language used for performing transactions.
The blockchain helps in preventing attacks with the help of LibraBFT. A lot of research went into build LibraBFT.
Other than this there are so many other factors that give us a hope that Libra is definitely going to make a change in the life of common people by bringing them closer to the light of development.
Thanks to Mrbtc.org for providing the about LIBRA section as well as the infographic below.