Enjin has announced the release of Eggs NFTs in the MMORPG game Entropia – the Egg NFTs will be exclusive to NFT.io (Enjin's own upcoming NFT marketplace)
NFT.io will be released soon – it will be home to NFTs that are utilized in Enjin's ecosystem and games like Entropia Universe. In this universe, you will play with thousands of players that are online to explore exciting things in the immersive virtual world.
The space-faring MMORPG is where players desire to rule the planets – the game got attention when it was known that players could earn real cryptocurrencies as they play the game.
Enjin wanted something special for its upcoming NFT marketplace NFT.io, so the platform talked with Entropia to come up with something special.
The result?
Eggs of Entropia
Even though the NFT.io launch date is not confirmed, what's confirmed is the unique Eggs of Entropia that will be listed on the marketplace when it's live in a month or so (according to Enjin)
There will be five unique Eggs listed – these Eggs represent real planets that the players will then populate. You own an Egg, you own a planet that has a real economy – consider each planet a business that'll generate real-life income.
Each planet owner will be given a unique invite link – they can invite new players to the game and receive affiliate rewards in $PED (PED is Entropia's in-game currency)
Til August, Enjin plans to stagger auctions for these NFTs, so if you don't wanna miss out, do keep an eye on their social media accounts, where they'll be making exciting announcements.
Note: There will only ever be Five Egg NFTs
"Upon blockchain integration and conversion to the Unreal Engine, the Eggs will hatch into a unique companion within the Entropia Universe, and revenue payouts will be automated through the Ethereum network," stated Entropia.
The Egg NFTs
First, Two of the five NFTs will be auctioned – Arkadia and Toulan.
After that, they will auction off the next two – Next Island and Cyrene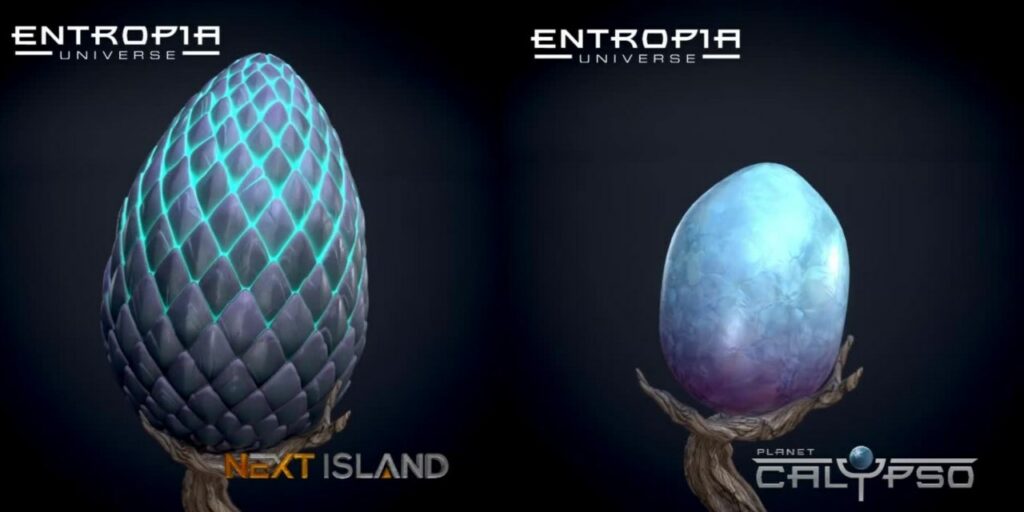 At last, the final NFT, Calypso, will be auctioned.
Each auction will go for 72 hours so keep yourself engaged if you wanna get a good deal. You will need to have WETH (wrapped ETH) to bid as the bid will start at 1 WETH.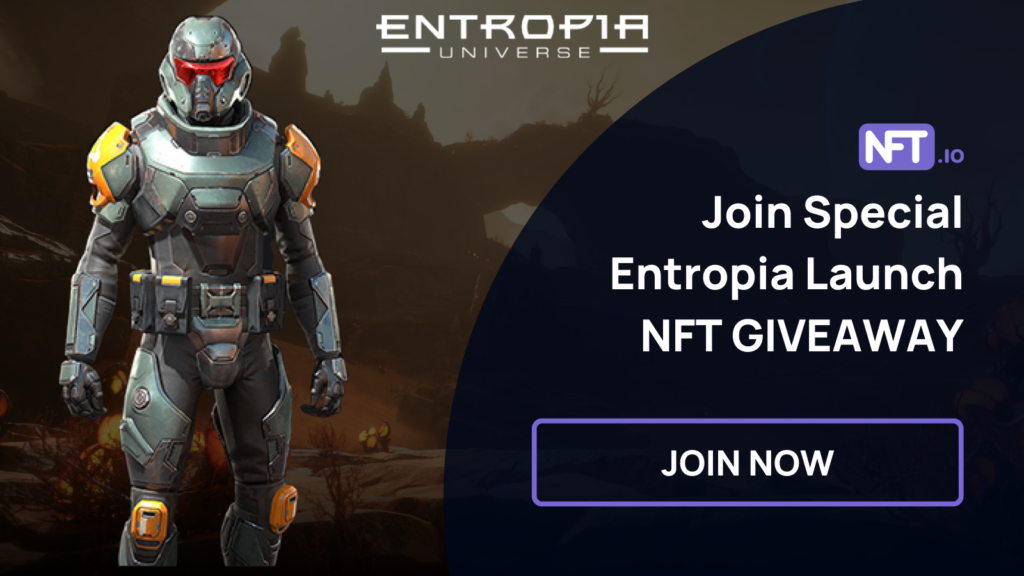 As Enjin launches its NFT marketplace NFT.io, an NFT giveaway is being prepared. Participate now and win big! Join The Giveaway Now!