Galaxy Fight Club is coming on Google Play Store and App Store. The open beta will be live on April 22, 2022, at 11 AM EST. 
This new step will bring more audience to the game. The developers have worked hard to get this game to mobile operating systems.
According to the team, the adoption hasn't been easy as they had to iterate the application 12 times before deploying it on Google Play Store and App Store.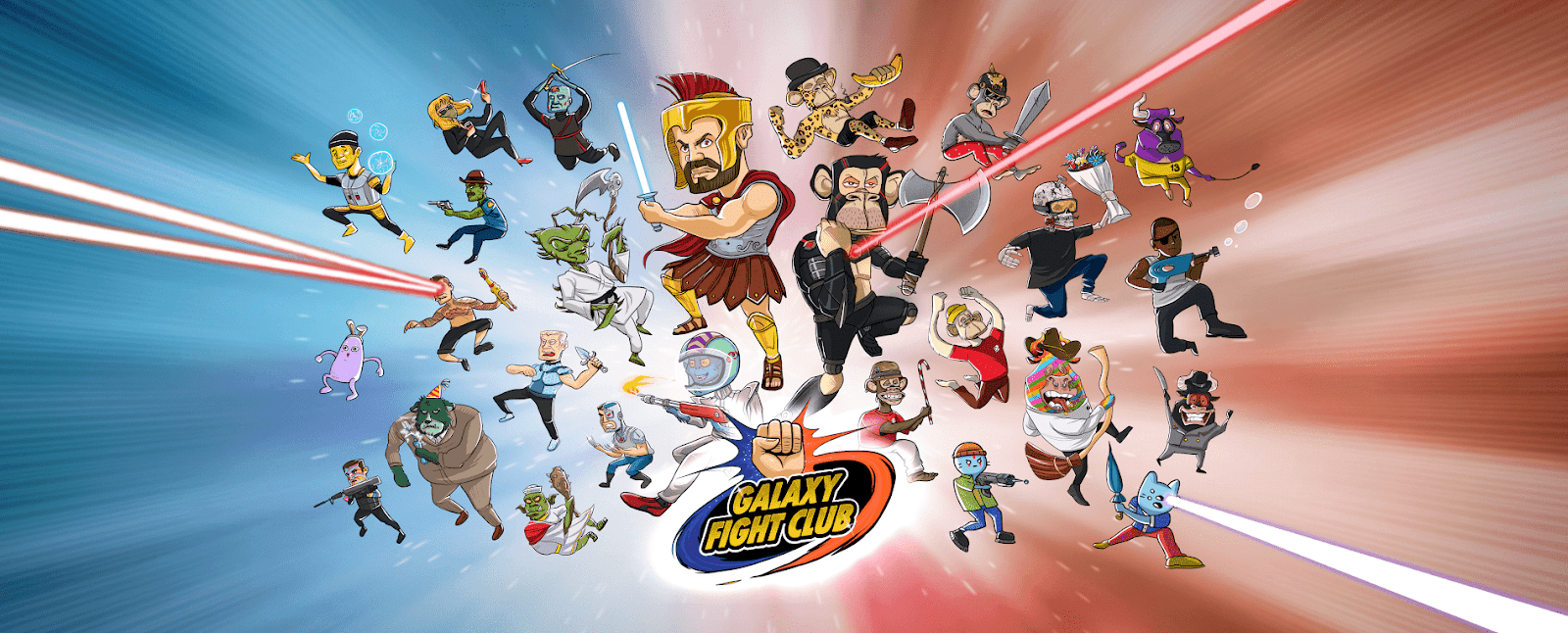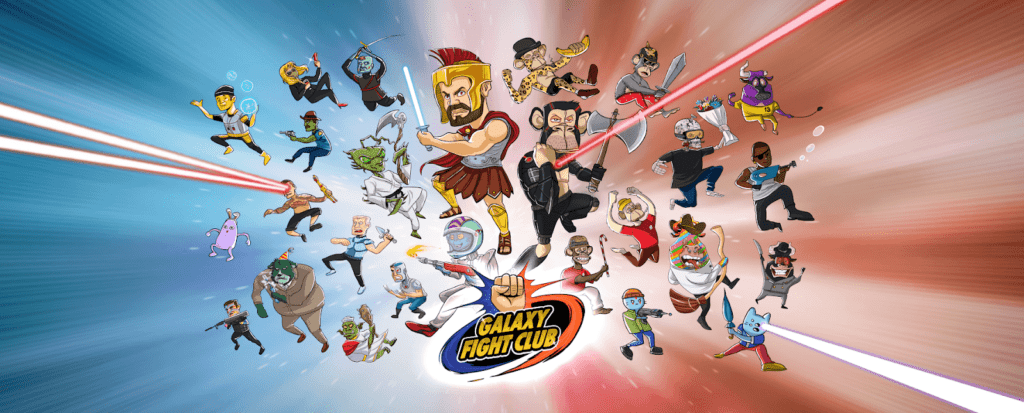 Galaxy Fight Club
Galaxy Fight Club is a play-to-earn game where you can fight with other players. You can choose your character to be any of the NFTs you own and fight with other players' NFT characters.
Wouldn't it be cool to fight as a Bored Ape? In Galaxy Fight Club, you'd be able to do that as long as you own the NFT in your wallet.
The game has tasted great success as the idea of fighting as any of the NFTs you own is unique and exciting. Think of playing with a rare NFT you own. Wouldn't that be something you want to flex?
NFT Collections Supported in Galaxy Fight Club
Currently, almost all of the mainstream NFT collections are supported by Galaxy Fight Club. You can choose to play as a Bored Ape, Alien Boy, or CyberKongz NFT as long as you own it.
Genesis Galaxy Fighters
Genesis Galaxy Fighters is an in-game avatar collection with lots of perks for holders. The avatars are also Galaxy Fight Club's own NFT collection and can be played as in-game characters for those who don't want to play with other NFTs.
Owning each avatar will win you $GCOIN, the in-game currency used for transactions such as upgrading weapons and training fighters, etc.
Those who don't own an NFT will also be able to play the game as they'll be given a base character that can fight in the game. Thanks to its free-to-play mechanism, the game can be played without spending anything.
Also, you'll be given Silver Keys for each fight you win. Silver Keys can then be exchanged for $ETH.