Happyland metaverse and Blockchain Space (BSPC) have partnered to promote farm-to-earn mechanics in future projects.
Currently, Happyland has partnerships with some of the big names in the industry such as PolkaStarter Gaming Guild, Real Deal Guild Guild, and Good Games Guild.  
Happyland is an agriculture-themed metaverse where you can begin the civilization via farming – as all the great civilizations were built. 
Inspired by Farmlands in the US specifically, Texas, the game features all farming aspects from toiling soils to raising cattle – as one would do on a real farm.
As the metaverse features Farm-to-Earn mechanics, all the items in Happyland are digital collectibles – meaning they have a monetary value.
All these digital collectibles live on the BNB smart chain – they can be sold and bought as NFTs on the open market.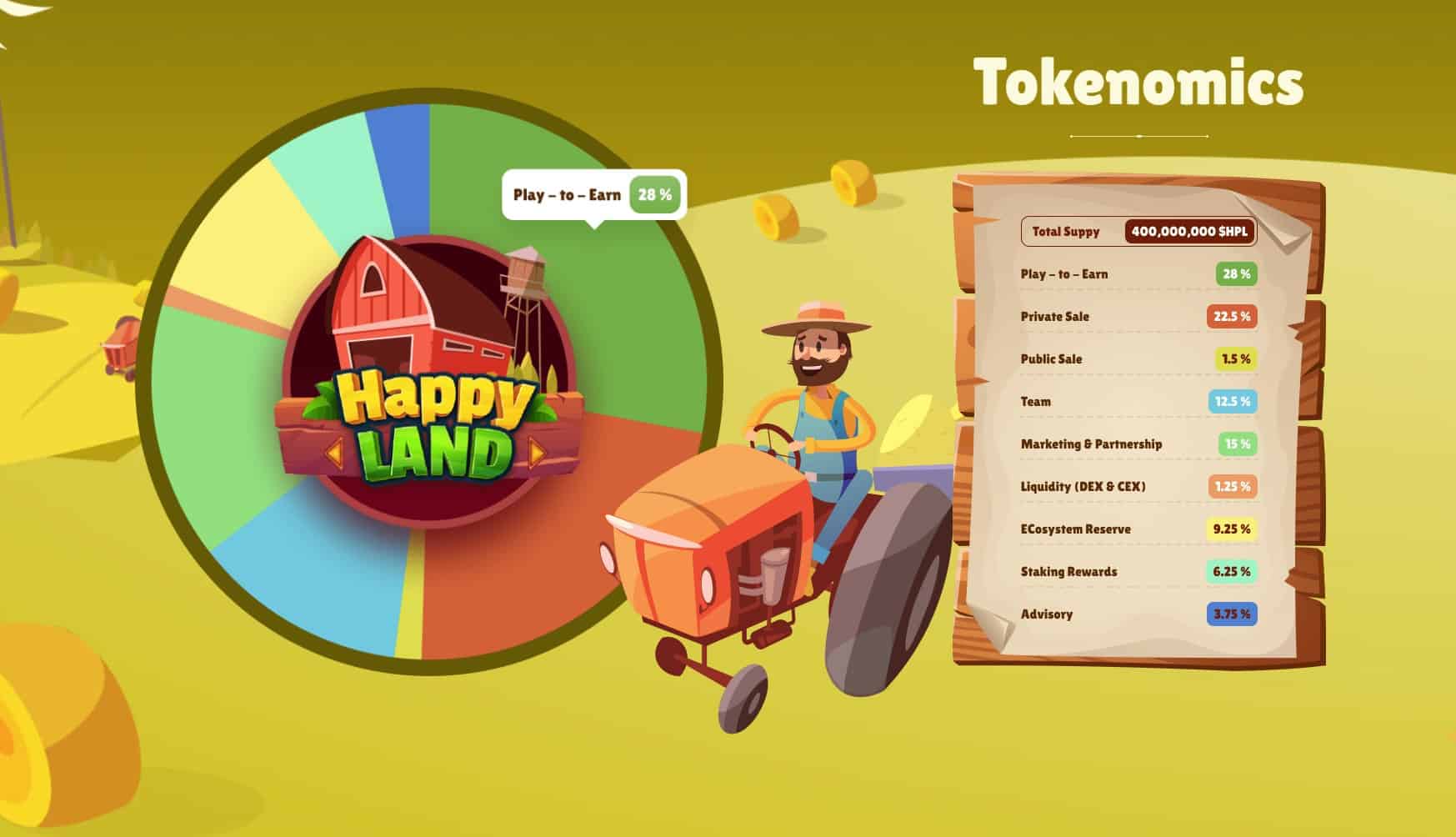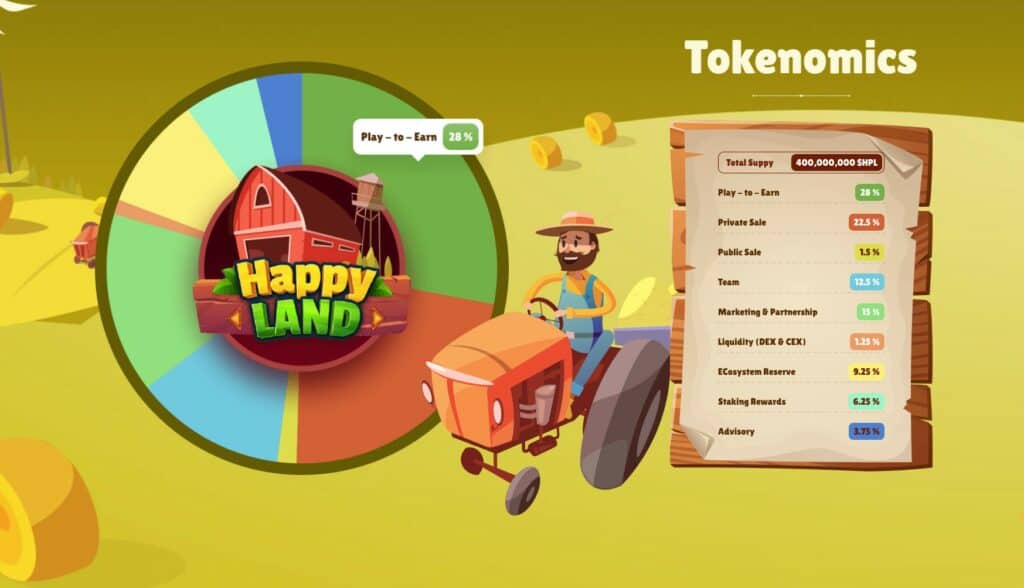 Land NFTs
In Happyland, you will find five types of Land NFTs:
Euphoria
Meadow
Woodland
Valley
Highland
The development studio behind Happyland has big plans – they want to power the ecosystem with two tokens: $HPW for rewards and $HPL as its governance token. 28% of $HPL tokens are dedicated to the play-to-earn liquidity pool.
Additionally, the game already has 7000 registered accounts and is live on its mainnet.
Exciting Features Coming Up
The game is set to completely launch in Q3 2022. According to Happyland, the game will get more exciting features with Version 3 such as Player Avatar Creation, Multiplayer support, 3D Environments, and New Genesis seeds along with upgrades for its Techlab.
Happyland Raised $3M in Seed Round and Private Sale
Happyland has been successful in raising a whopping $3 million in private sales and its seed round. On PolkaStarter, they successfully completed an IDO that opened many opportunities for the virtual world.
Below is the list of venture capital firms that are backing the game:
SMO Capital
ZBS Capital
Banter Capital
Parachain Ventures
AU21 Capital
Kyber Ventures
Kyros Ventures