We've seen the NFT market go up and down over the last few years and what's the best way to calculate how much value these NFTs have lost than looking at blue-chips like BAYC.
In this article, we'll take a look at BAYC and see how much they've lost in value in the last six weeks.
On April 30, we saw the floor price rise to 153.58 ETH as Otherdeed was launched for Otherside metaverse. On this date, every BAYC NFT holder was rewarded with an Otherdeed NFT that they could claim from April 30 to May 22.
As May started, the crypto market started seeing a decline, and most probably, the fall of the TerraLuna and stablecoin TerraUSD created so much FUD in the market that it started affecting the NFT market as well.
Now that the crypto market is falling and following this blue-chip's floor price, both in USD terms and ETH terms, the price we're seeing now is the lowest we've seen since 2021. (in USD)
Since we're taking April 30 into consideration, let's calculate how much was ETH worth and what was the Floor price of the Bored Ape collection.
Floor Price on April 30 = 153.58 ETH
158.58 ETH to USD (on April 30) = $435,680
Floor Price Now: 86.48 ETH
86.48 ETH to USD (now) = $92,055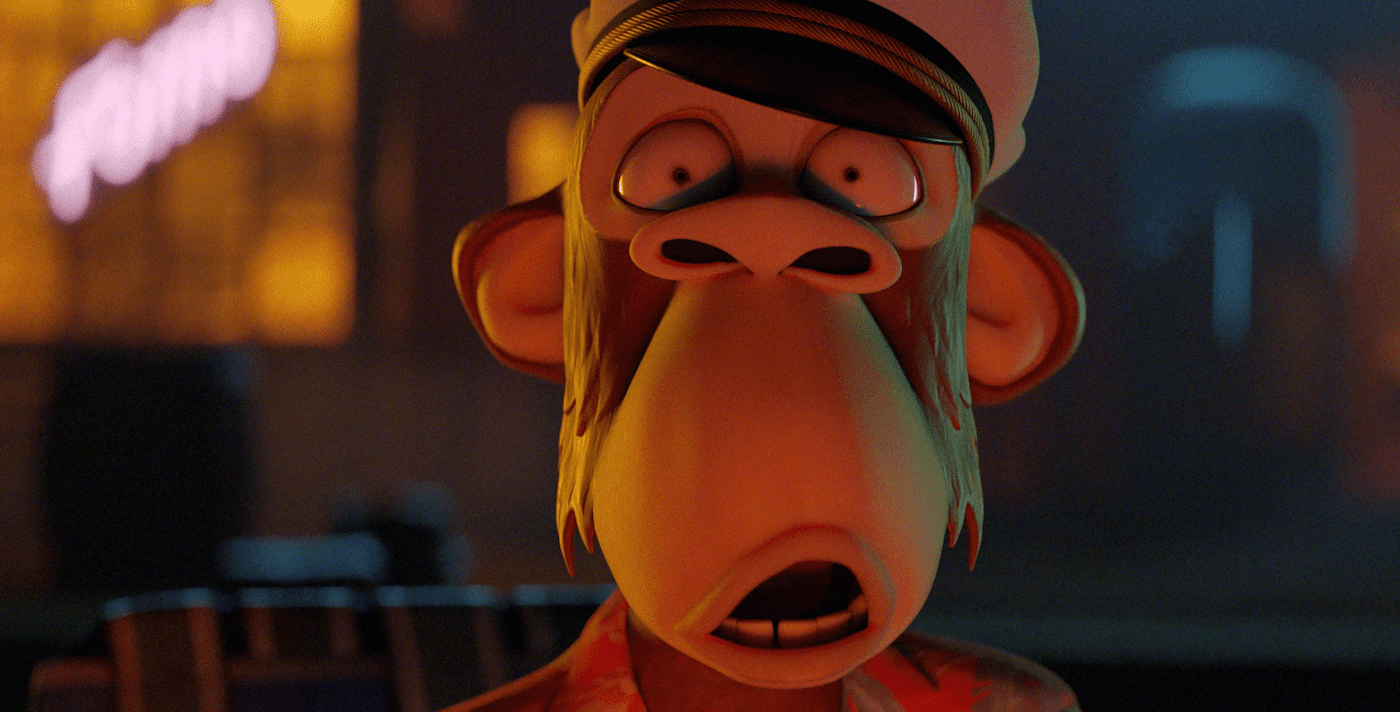 At the time of this writing, the BAYC floor price is around 86 ETH, and taking the Ethereum price into consideration, it represents a value of $92,055. Since Otherdeed was also rewarded to each Bored Ape holder, let's add that price 2 ETH to that price which is $2169.
92,055 + 2169 = 94255
Now, the two NFTs combined are worth $94255. That's the price now if you bought this NFT for $435,680 on April 30 – nearly 6 weeks back. The NFT has lost $343625 in value in six weeks (that's 78% down).