HyperDragons: Mine & Breed Collectible Dragons on the Ethereum blockchain.
Gamers can purchase a dragon using ETH and start an adventurous journey in the dragon-occupied world of castles and legendary battles. HyperDragons is created from MixMarvel using Tenfold Protocol.
Each dragon comes with its attributes and unique appearance, while players can train their dragons to become fearless warriors capable of undertaking any opponent.
HyperDragons is utilizing both ERC-721 and ERC-20 token standards to provide a decentralized experience for the players.
Dragons are collectible ERC-721 tokens while the in-game economy, DST token, is built upon ERC-20 standard.
HyperDragons is hosting a Refereum campaign where you can get in-game rewards such as dragons for following simple tasks.
The HyperDragons
The adorable -yet dangerous dragons come in generations with attributes and mining power. Using the blockchain technology, you get to own each dragon truly you acquire in-game. Besides the attributes, HyperDragons have cooldowns for breeding, mining, and battling.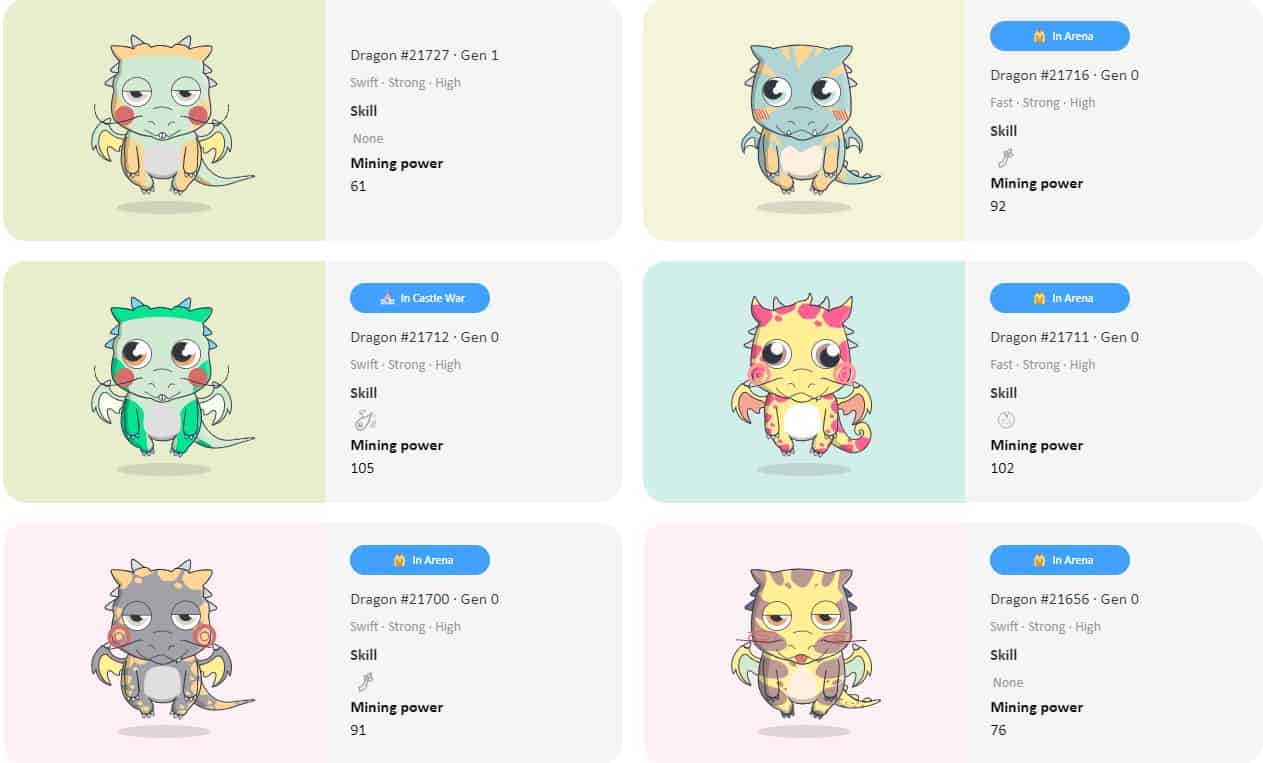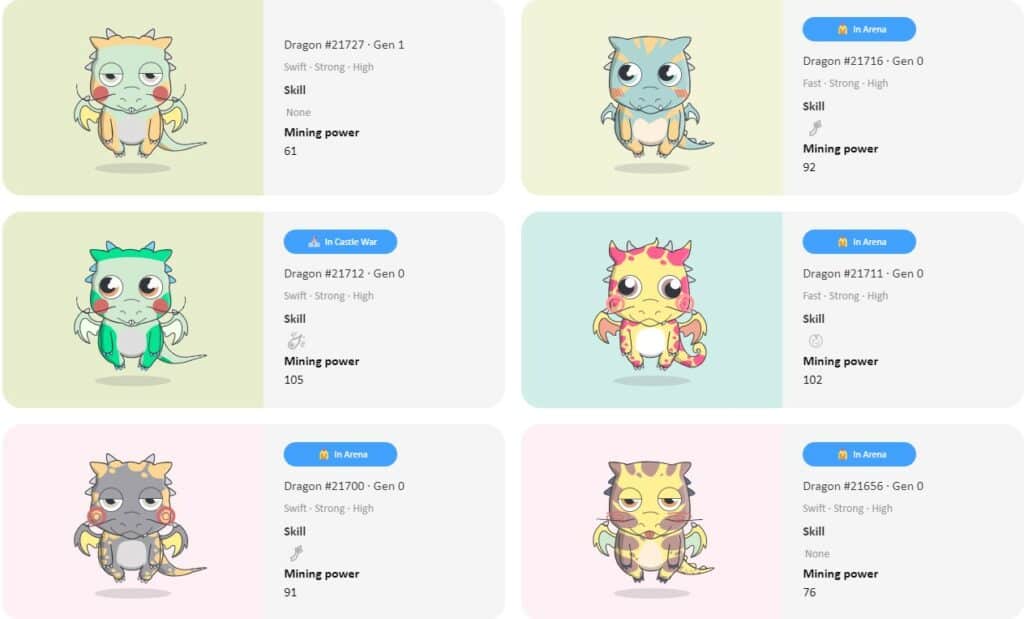 HyperDragons Gameplay
Starting the game, on the Castle War tab, you will notice a sky city with building to interact. There are mining nodes from which you produce sand, crystal, and elixir. Basic materials needed to expand your presence in the game and upgrade your buildings.
Some buildings are yet to be implemented by the game, while others such as your main castle, the resources storage, health center, and more are active and fully upgradable.
The main interface is easy to use, and the game is straightforward to understand. The developers are also providing links for both games and DST whitepapers.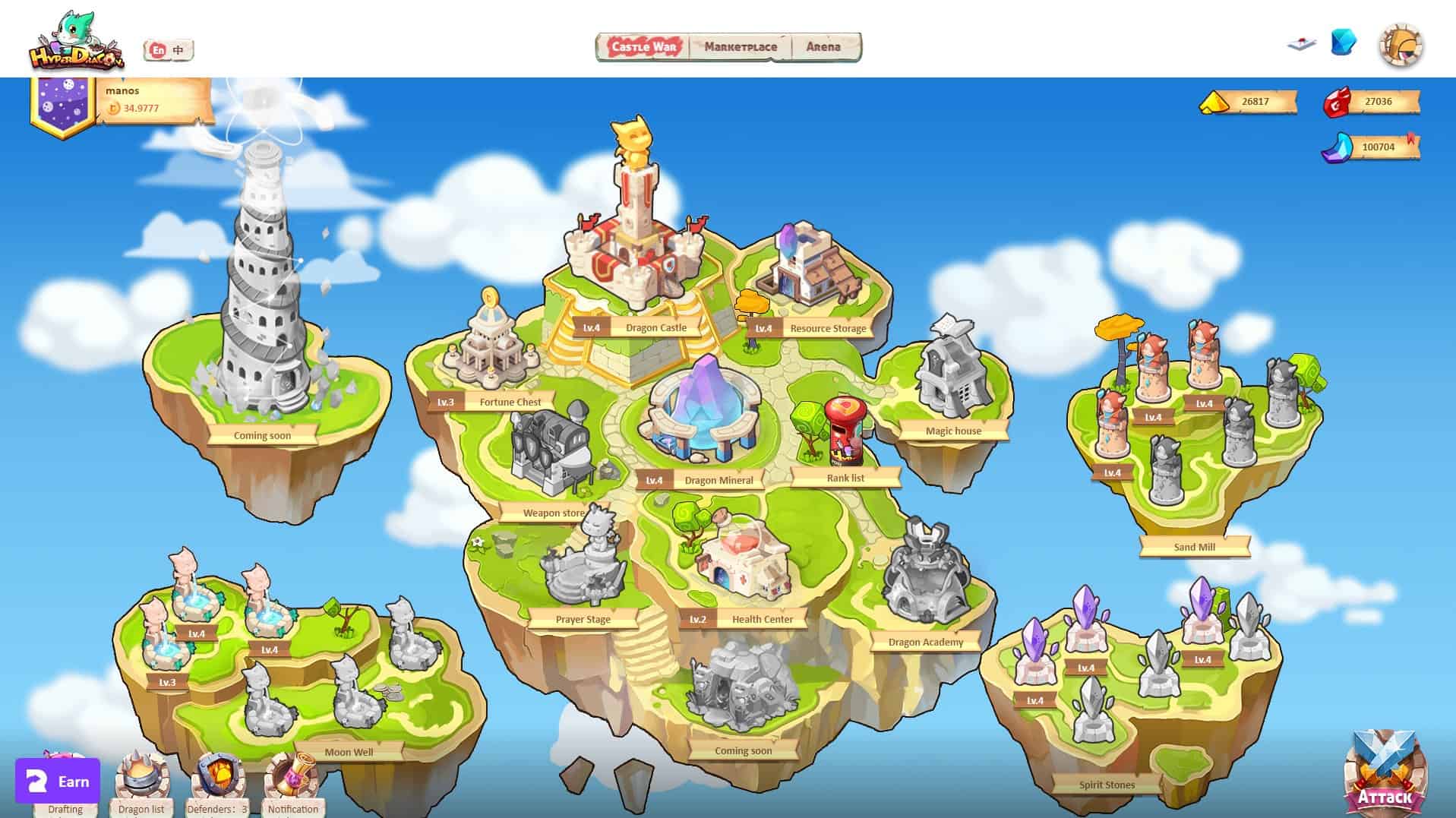 Mining in HyperDragons
To mine DST tokens, the in-game currency of HyperDragons, you must upgrade your Dragon Mineral building and have some Dragons to use.
Upgrade Ore Mining can increase mining power and mining positions. Each mining round is irreversible, and it takes 8 hours to complete. Sending the Dragons with the most mining power is essential for a good result.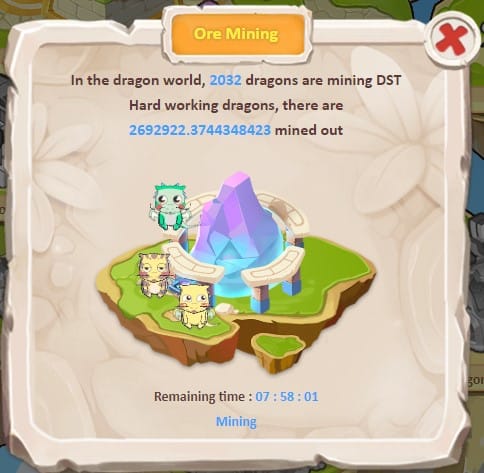 Breeding in HyperDragons
The breeding in HyperDragons works differently thank your regular collectible games.
Usually, when breeding two animals, you get to discover new genes and unique looks with early gen abilities, but that's not the case here. Generation 0 dragons are weak, and to win a fight, your dragon must be powerful, so through breeding, you get to create upgraded dragons with better stats, capable of fighting with any opponent.
The more you breed, the more power you get. Wonder about the breeding fee? HyperDragons blockchain game takes a cut of 0.008000 ETH which is around $0.69 at the time of posting this article, ETH price is at $84, after almost a year of continued downfall.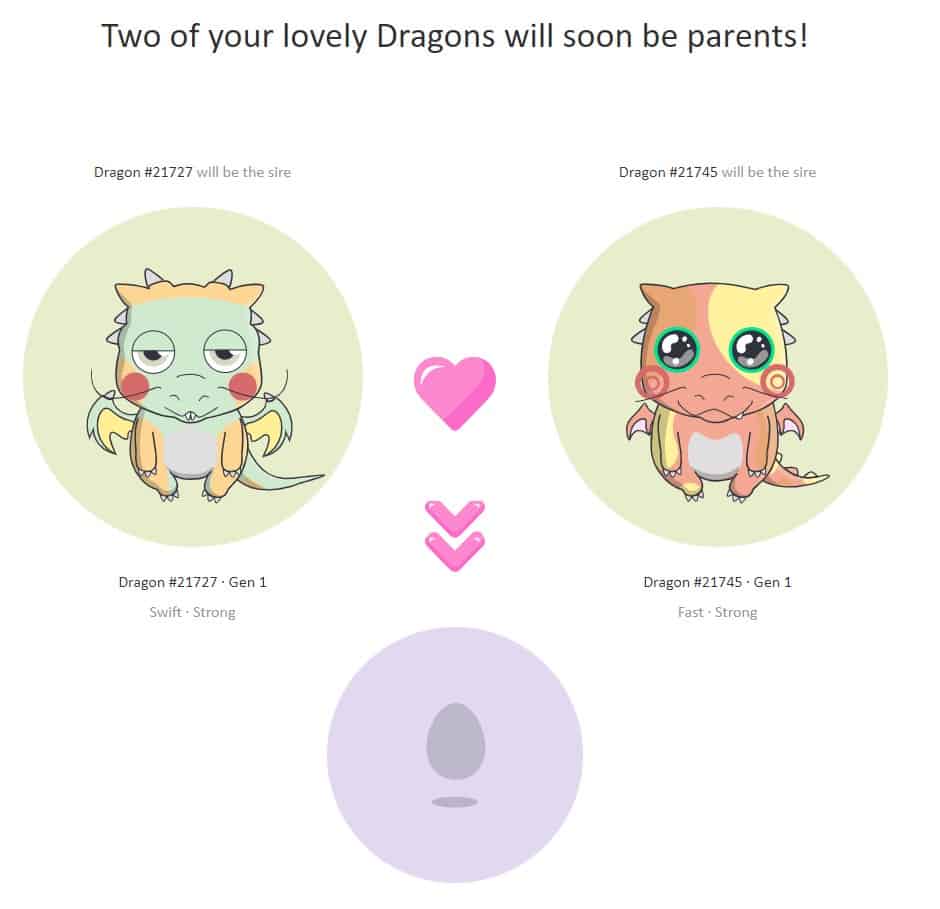 Battles in HyperDragons
You can draft your champions and take them to the battlefield in 1VS1 fights or team battles.
There are various championship events that you can participate in, with rewards varying based on tournament and initial sign-up costs. Each event needs a specific generation of Dragons, for example, a particular event might accept dragons from gen 30 up to gen 55. Meaning that if your dragons are all generation 0 and 1 because you got in for the breeding, you won't be able to play. Remember what we said above, the more you breed, the more powerful your newly born dragon is.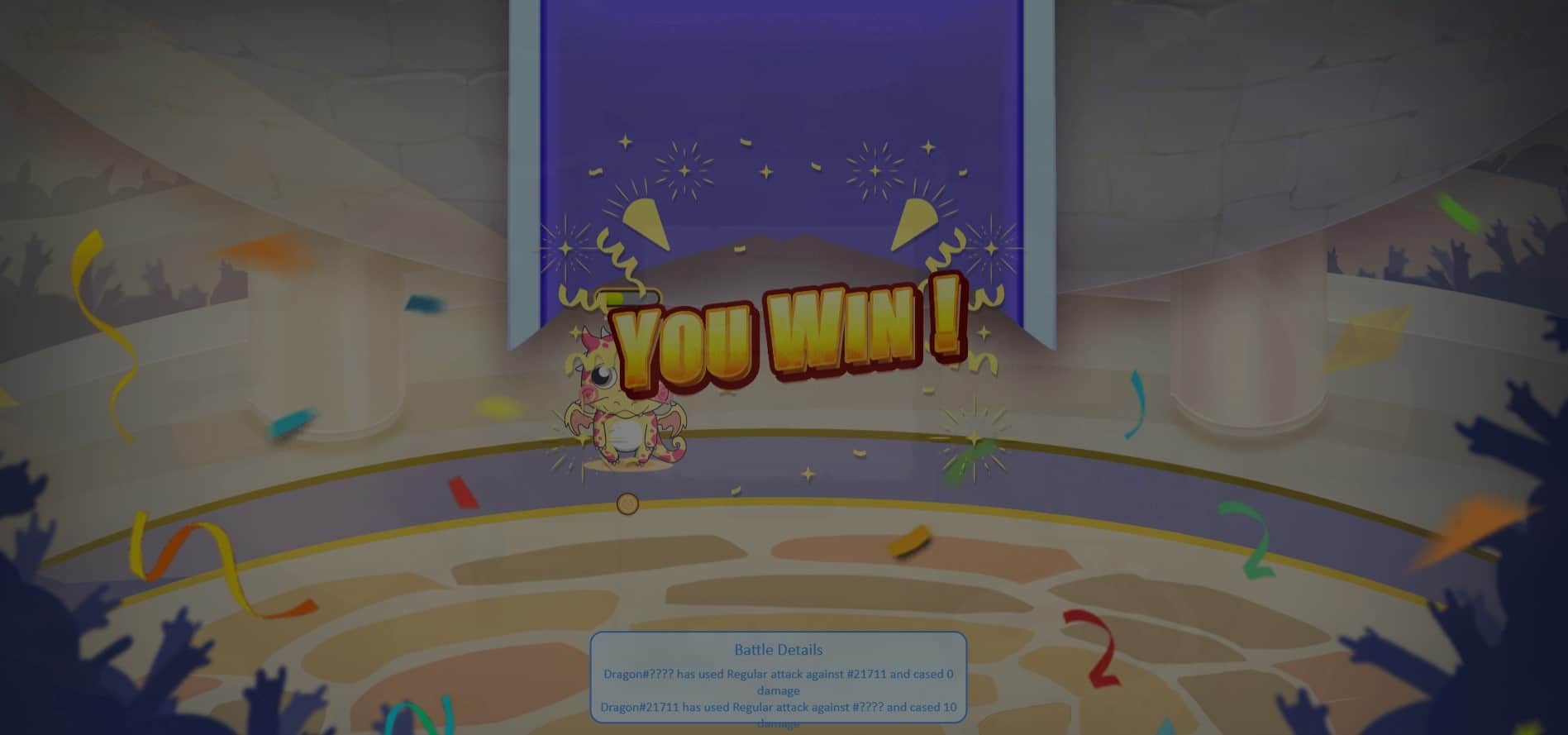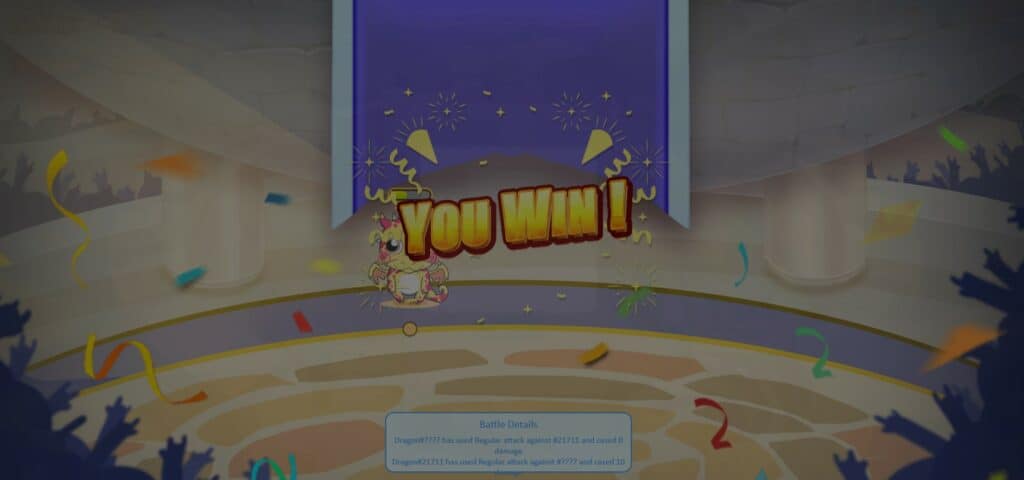 Conclusion
HyperDragons seems to be a nice blockchain game to spend your time. You will not only need time but some ETH, the game is not free-to-play, but there are cheap generation 0 dragons in the marketplace for less than a dollar, to begin with.
At a point, building upgrades will require far more DST than you are gathering from mining, so all is left is two options. Either you try your luck and battle against other players to win some DST or buy DST tokens and complete the upgrades as you want. Tou can buy DST using WETH from the DDEX marketplace.
Take the Castle upgrade from level 4 to level 5 for example. It requires 1115 DST tokens, which is 0.03132 WETH, around 3$ at the time of writing this post. (WETH Price is $95)
We hope this article helps you to find your way in the HyperDragons game.
Please note this is not financial advice, it's a game, some will win others will lose. Never spend more than you would for buying a game, or what you can afford to lose.
Visit HYPERDRAGONS