It's not the first time we write about The Galaxy of Lemuria, as we introduced it to you in 2020 when it joined the Enjin ecosystem.
Since then, The Galaxy of Lemuria has switched to Polygon with a PC-only version, in contrast to console plans, and it's set to launch four alpha versions within 2022.
TGOL is an MMO with a vast procedurally generated world and a trading card battle system, a unique approach in battle gameplay that we haven't seen before in MMO blockchain-based games.
As we read in the official documents, the company aims to provide a fun and profitable experience for the players.
The word Galaxy in the name of the game is not a coincidence as players will be able to own planets and land within a huge universe owned by the community. Players can equip in-game assets like swords, as well as cosmetics, pets, and more.
To celebrate the upcoming Founders sale, TGOL is hosting a giveaway contest.
The Galaxy of Lemuria Founders Sale
Lemuria Studios is gearing up for the sale of in-game assets that will take place this month, on the 16th, through the official website and the Opensea marketplace.
To participate in the sale, you will need a Metamask wallet, connected to Polygon RPC (Matic) and some funds in it.
Users can also take part in the sale using Paypal through the official website.
Let's have a look at the available assets, prices have not been released yet.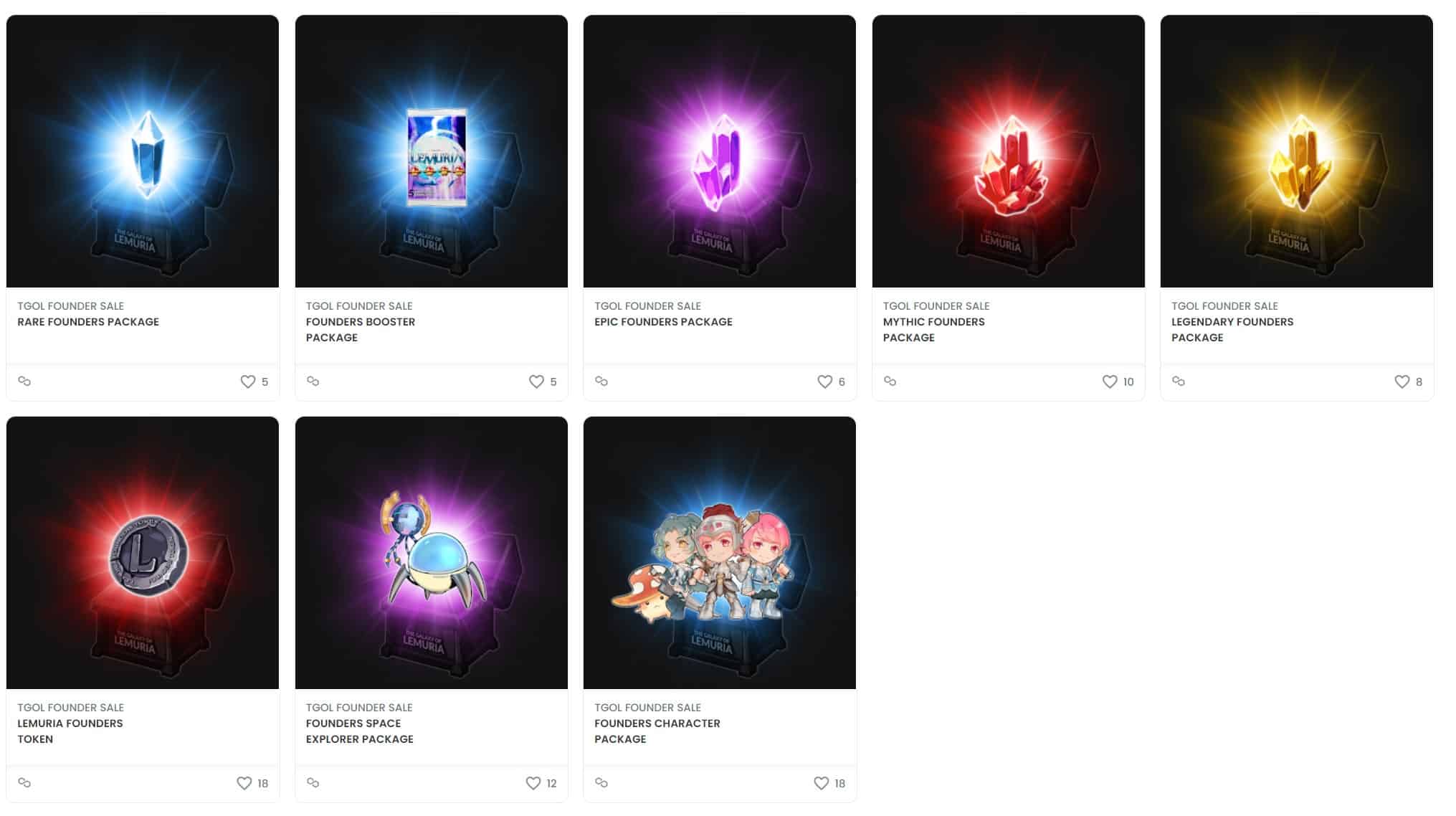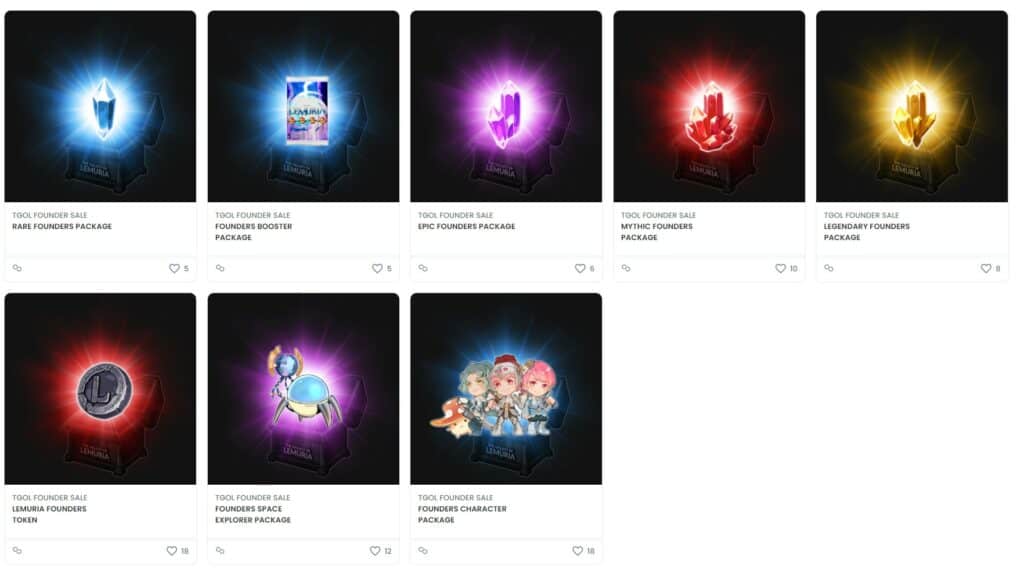 Item Name
Contains
Quantity
Rare Founders Package
2 Booster Packs
1 Random Rare Sentinel Set Piece
3000
Epic Founders Package
3 Booster Packs
1 Random Epic Crystal Set Piece
2000
Legendary Founders Package
5 Booster Packs
1 Random Legendary Holy Set Piece
1500
Mythic Founders Package
10 Booster Packs
1 Random Mythic Vanquisher Set Piece
1000
Lemuria Founders Token
1 airdrop every 2 weeks of non-NFT, in-game items.
10% chance of obtaining 1 booster card pack.
1 entry per token for random draws/giveaways.
2000
Founders Character Package
1 Random Rare character or better
1 Epic Pet
3000
Founders Space Explorer Package
1 Epic Pet
10 Booster Packs
1500
Founders Booster Package
1 Booster Pack
1 Rare Mushroom Hat
3000
Play To Earn Aspect
TGOL is free-to-play up to level 20, if you like the game, you can purchase a NFT character to unlock the full experience. Free players are eligible for NFT rewards as grinding will bring back in-game assets in the form of NFTs.
Each of the NFT assets is owned by the players and can be traded in secondary marketplaces like Opensea.
The game aims to reward players for their time, and the effort spent playing the game. With the introduction of Scholarships, if you grind a lot and have valuable assets in the inventory, you will be able to lend these items to other players and receive a percentage of their earnings.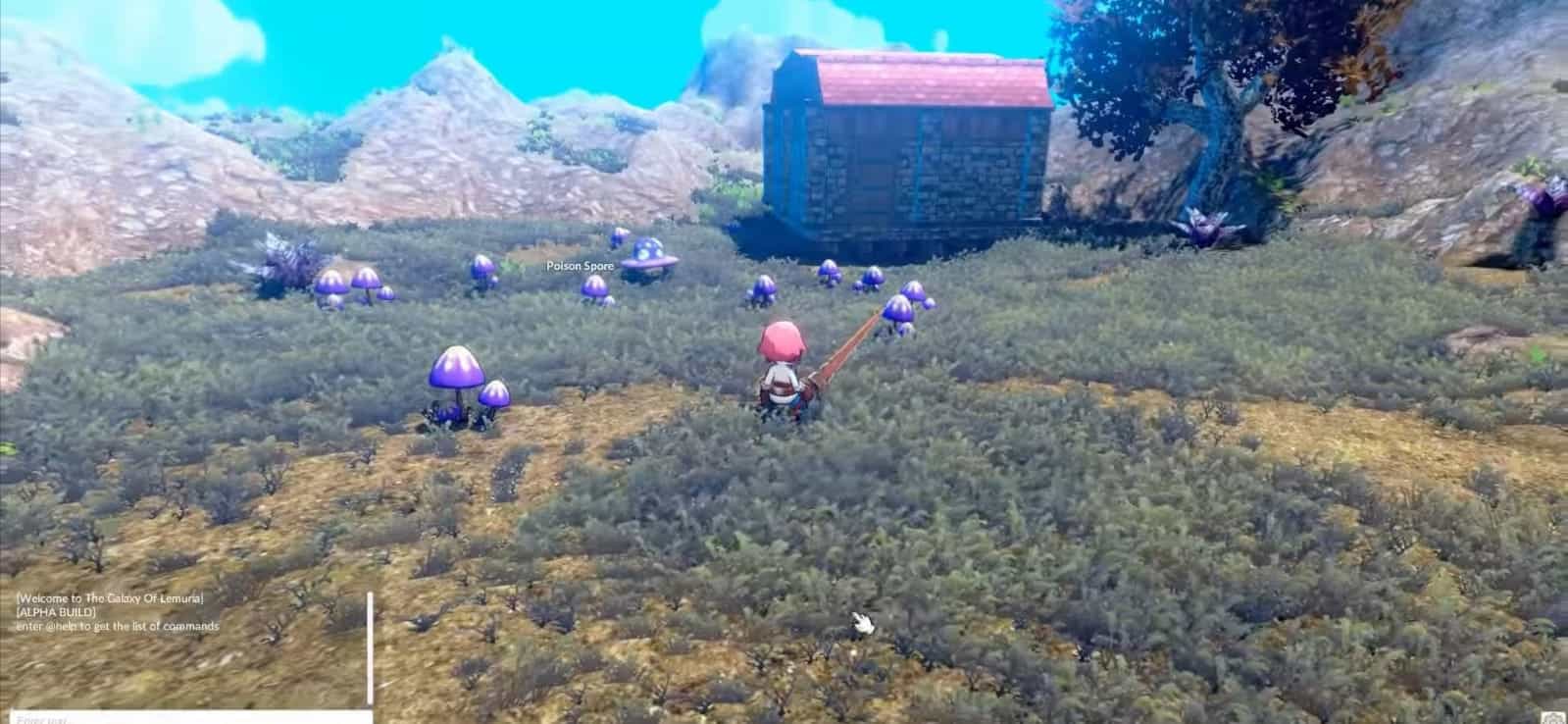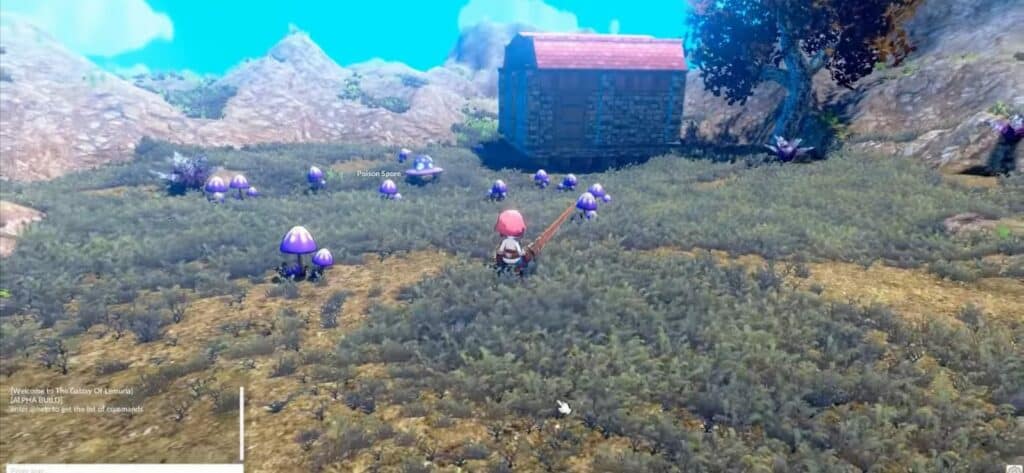 The Galaxy of Lemuria Gameplay
With the idea that every planet in TGOL is a living and self-sustaining ecosystem, players will enjoy a procedurally generated environment with different climates like snow, rain, and terrains.
All items farmed will go into a Magic Chest which will serve as the inventory with 50 slots. After its filled players have to break down or sell the items to fill more.
As in all MMOs, characters gain experience through killing monsters, exploring new territories, completing daily and storyline quests as well as gathering resources and joining dungeon raids with the maximum level being 99.
TGOL PVE Gameplay
In terms of PVE, players will be able to join Dungeons in groups of 3 with the chance to win great loot. Dungeons may have multiple bosses and also may require solving mini-puzzles to progress specific areas. The loot varies from blades to bows and armor with infinite supply. Scarce items such as epic to mythic rarity items will have a chance to drop with limited supply with low drop rate chance.
Another PVE element is Raids which take place in groups of 5 players and have similar gameplay to Dungeons.
TGOL PVP Gameplay
The Galaxy of Lemuria will feature an intense PvP mode between players by selecting the opponent's avatar. Duels must be approved by both parties, once started, a timer will start and the fight begins.
Duels can't take place in Dungeons, Raids, and safe zones such as Villages, Kingdoms, etc.
Conclusion
Overall, The Galaxy of Lemuria looks to be a promising MMO game with cartoonish graphics that will appeal to a broader audience. The game is still early from a complete release but the various alpha versions coming in 2022 will have the majority of the gameplay elements.
Visit The Galaxy of Lemuria website.