Inside War Riders: An Interview With Vlad Kartashov about a game with all the necessary aspects a game should have to succeed.
Days before they host the biggest pre-sale campaign blockchain games have ever seen, we have the pleasure to discuss with Vlad Kartashov, CEO of War Riders, about the future of the game and the development plans.
Vlad Kartashov is a respectable Entrepreneur with a rich academic background, including a Masters Degree in Business Administration from American University – Kogod School of Business. Also, he is the CEO of Cartified Inc, the company behind the War Riders' development. Find more information for Vlad Kartashov in his LinkedIn profile.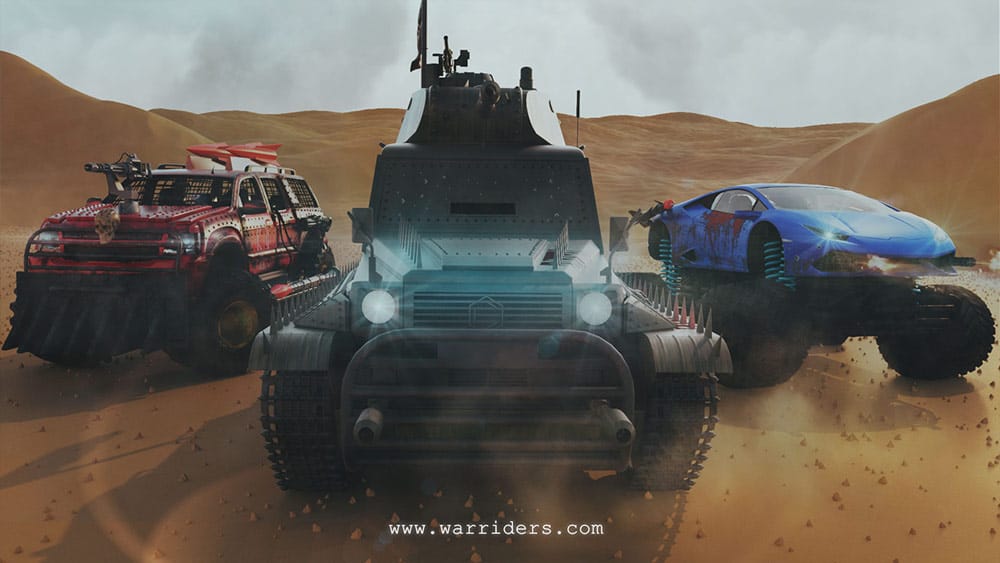 Q: Question, A: Answer, there will be some comments by me after some questions.
Good Day Vlad, thank you for being with us today.
Q: How you came up with the idea of War Riders?
A: We have been inspired by games like Interstate 76, Twisted Metal, and Mad Max. We love crypto, and this is just what we wanted to play. There was nothing like that on the market, and we decided to create it.
Comment: Allow me to add one more game; 90's gamers should remember Road Rash.
Q: Why did you decide to use ethereum blockchain instead of any other blockchain project for your in-game economy?
A: Ethereum is simply the most decentralized Turing complete public blockchain out there. We are not worried about the gas prices as the users don't play the game on the main net. The Ethereum main net provides security to the in-game items.
Comment: That is great to hear, I was curious about the fees issue ethereum is experiencing right now and how War Riders will overcome it.
Q: When are we going to play War Riders?
A: We are planning the beta launch for the fall/end of 2018.
Comment: War Riders' main game launch will occur late in 2019 based on the publicly available information.
Q: How many people are currently working for the development of War Riders?
A: We have a little over ten people working actively on the project as a core team.
Q: Where do you see Blockchain Gaming in 5 Years from Now?
A: At WR, we always believed that players should have full control over their hard-earned loot crates and virtual money. We see the entire eco-system emerge and embrace the new technology. We see more gamers realize that trading across different marketplaces is good and provides better liquidity to the in-game items and currency, therefore raising its value. We also foresee that a lot of gaming skins and items will be used interchangeably across different games.
Comment: Whenever I'm talking with someone affiliated with the Blockchain Industry, I can't resist asking about the future of this newly created industry.
Q: I can see that War Riders is active in social media, do you have plans to expand your marketing campaign and reach non-crypto gamers?
A: Absolutely. We try to bring the non-crypto people to the community actively, and the partnership with OPSkins was a step towards achieving this goal. A lot of non-crypto people (CS GO players, etc.) joined our social networks. We have a lot of industry enthusiasts in our discord server now and are actively spreading the word. We invite everyone to our community, and we hope that more people will become our advocates!
Q: Is there anything else you would like to share with us?
A: I can say that more exciting partnerships are coming and that we will announce the official start of our pre-order campaign very soon. The announcement should come in a matter of days.
These are all the questions we had for you Vlad, thank you for sharing your thoughts about the future of War Riders.
I won't rob you if I ever see you in Wastelands with my Warrior Prius.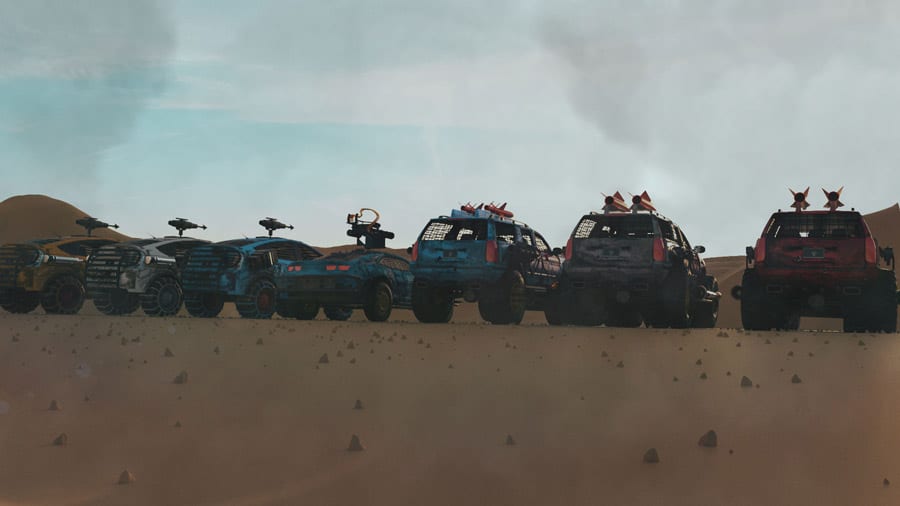 Vlad Kartashov, as mentioned at the beginning of this article, is the CEO of Cartified, founded in 2015 by the American and Georgetown University graduates in Washington DC and is backed by American University Venture Fund and Entrepreneurs Roundtable Accelerator. With the offices in Washington DC and New York City, Cartified is disrupting the automotive industry with innovative software solutions.