Mine or Die! War Riders is not just another Crypto Game. It's THE MMO 3D Blockchain game.
What's the deal here?
War Riders place itself as the next generation, post-apocalyptic MMO Strategy Game in which you can blow up cars and mine BZN Token. With the benefits of the blockchain, the players will enjoy a peer to peer decentralized marketplace for their needs. Users can trade their in-game assets by using BZN, the only form of payments left in the Wastelands.
By playing the game you will be able to accumulate Loot Crates and Virtual Goods in their way to BZN Waypoints, your next-door Gasoline Store.
In War Riders players will be able to rob others on the move or at least, their cars by using your own. Let's say for example the enemy goes for BZN Hunt, you can follow him, steal all the goods and return safe, hopefully, to your garage.
Watch the Trailer
Criminals allowed. If there is no Government, right?
BZN Will be used to purchase gun upgrades, you can own as many garages you like and in advance, you can rent them to other players while they try to save their selves. In addition with BZN you can upgrade your defenses by using suitable armor items, and final, to get some nitro boosts. That alone is a solid reason to organize a Mad Max dragster event.
Spawning in War Riders is the moment where you find your self in the middle of nowhere, survival is your first instinct and now the fun begins. What are you going to do in order to survive? Make your mama proud and form the biggest Criminal Organization in Wastelands History. Build it from the ground, get as many wheels as you can and sell protection to newbies. The biggest your organization is, the better revenue stream you will enjoy.
tip: don't put your hopes down if you can't become the Wastelands Escobar, you still can be the local Pimp. xD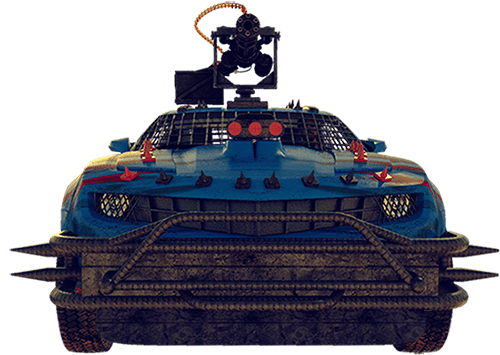 Car Building in War Riders
Build your own car from nothing & customize it the way you like. The game will include special logos and messages to express the real you.
All other forms of money are gone and Benzene is the only currency left to trade in this wasteland. Become the most powerful and wealthy army by expanding your garage locations, buying better weapons, and killing for influence. Offer protection to other players and earn ETH.
BZN in-game Token Powered by Ethereum
There are no BZN Tokens for sale, nor there will be. Benzene [BNZ] is mined by driving through waypoints, which is the simplest method to accumulate the tokens. Total supply is 100Million tokens which unlikely the billions of other games, will reach higher prices if the project succeed.
Currently, if you want to own a digital asset for War Rider you have to opt in for the private sale and use ethereum.
Deflation is hot as hell.
Benzene's mechanism of deflation provides to the economy a strong advantage, as always, early adoption players who will actively play War Riders will benefit the most. That is because of the 30% of each transaction is burned.
Despite the fact that BNZ is an ethereum token, which has proven unstable for blockchain gaming, the team behind War Riders is developing a side chain solution which will run significantly faster than the ethereum network.
For the record, side chain will be fully decentralized and distributed.
Wondering how this sidechain will work? Quote from war rider's whitepaper states:
All in-game items are enforced by the Ethereum main chain for maximum security. The players «deposit» their vehicles in the state channel in order to play. This allows our players to control their army of vehicles without having to pay for every single move they make in the game.

Who is behind War Riders?
Cartified is responsible to bring War Riders in our Computers. The company is backed by the American University Venture Fund and Entrepreneurs Roundatble Accelerator. Cartified was founded in 2015 while it's currently based in Washington and New York.
Interesting Facts in War Riders
Guns are upgradable and feature ammunition types, range, attack damage and critical damage.
Under attack? Surrender or purchase a one time shield, not in the mood to fight? nitro boost is your way to escape.
Garages can have dynamically adjusted prices, rent your free space to others.
Trading an item will not require to send a transaction to the network.
War Riders + OPSkins = Game on
War Riders recently announced a partnership with OPSkins and Worldwide Asset eXchange. Players will be allowed to trade in-game items on OPSkins marketplace with US dollars, Euros, WAX Tokens, Bitcoin, ETH, and more. Learn more about this here.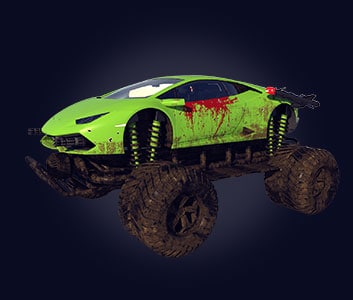 And now the conclusion
War Riders is a must-play, at least that is my perspective for this game. It looks cool, the project is running on some very interesting mechanisms, from what I can ready in their battle paper the game should be really fun and addictive to play. I'm a gamer my self, and I believe the game is a hybrid of Rocket League and World of Tanks. That's good enough for me, I can't wait to see this in action.
Follow War Riders in Discord & Telegram. Visit their website.
Follow egamers.io: Twitter, Telegram, Instagram, Facebook, Discord