Today I'm chatting with Teezy, founder and developer of Token Oasis. Having a read of the updated website, it states that Token Oasis is a developing social marketplace for blockchain enabled game assets, digital collectibles and art work of all kinds currently based on the Ethereum blockchain, and natively supports Enjin along with the ERC-1155 standard. Token Oasis intends to provide an open and secure environment for gamers, collectors & artists who are looking for the security and transparency that blockchain offers but still enjoy a community setting in which to exchange their tokens.
I know Teezy has been wanting to create a trusted space to easily trade all our gaming assets for a while, and it's great to see that he's persevered and taken it to the level of where it is now. Although having known about the project for a while, I don't know the ins and outs of it, so Teezy has taken out some time to explain. So let's find out more!
But first…the giveaway! Again, us writers will be giving away another batch of 10 Meltelbrot/eGamers tokens to the first 10 who follow, retweet this article, and add their ENJ/ETH Collectible Address as a reply on Meltelbrot Twitter. Also, there'll be a giveaway of 10 original minted "Trusted Trader Tokens" ongoing for a limited time afterward for those that win and have signed up on the Token Oasis website. These tokens won't be for a function, but are a piece of Token Oasis history – ENJoy!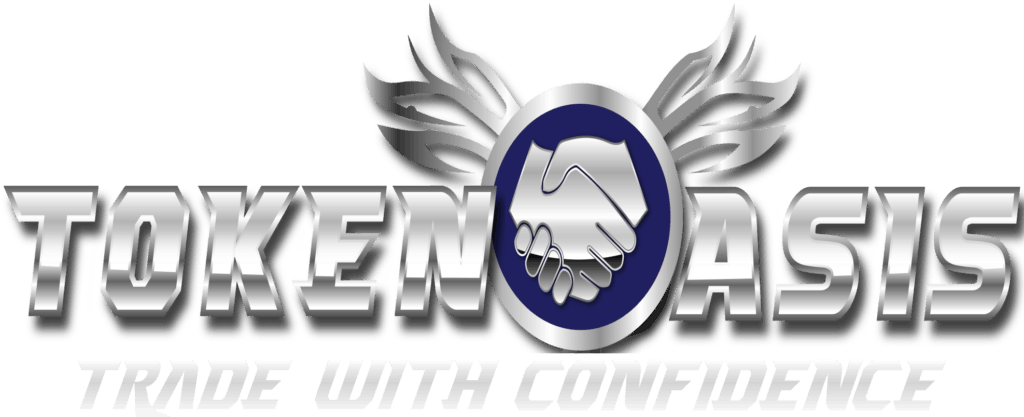 Thanks for joining us today Teezy. I'm looking forward to finding out what advancements you've created on the initial idea of the Trusted Trader Token! But first, what I ask everyone is – what's your background in gaming and/or game development?
Good question, my background in gaming is first and foremost as a player, my childhood favorites were everything Super Mario, Mortal Kombat and Ninja Gaiden. I've never done anything on the game development side except private beta testing games like Guild Wars, DCUO, FFXIV, Assassins Creed and a few more. I'm a big MMO open world RPG fan. Although, I do not have game dev experience, I have been in the tech/development space 15+ years.
Before we get into where the website is at now, I'd love to know the evolution of your project, how it first started, and why you decided to go on this journey?
That is a long journey haha, I have been in the "Crypto" space since 2013, a Bitcoin enthusiast. The idea of immutability has always intrigued me. I had a lot of ideas about how blockchain could be used beyond just being a currency but never acted on them because I thought the development bar was too high. Fast forward to the launch of Ethereum, the blockchain computer and I felt "this is where I could start to build" but never had the chance to do a deep dive into developing due to regular life stuff. Enter 2017 the year of the ICO, I must admit I got caught up in the hype but when I came across ENJIN and what they were doing for gaming and digital item ownership, I was hooked. I learned everything I could about ENJ and the tech behind ERC-1155 at the time and knew this was a winner. True item ownership and the ability to migrate items/assets to any game that supports them is everything to gamers in my opinion.
The "Trusted Trader Token" came from my experiences in MMO games trading outside of auction houses and peer 2 peer trading during the ICO buzz. When ENJin opened the mint shop, I wanted to create a token that could help curb some of the scamming I knew would come with trading collectibles and build an organic reputation system backed by the immutability of blockchain and the versatility of ERC-1155 tokens. Token Oasis the website came as an evolution of the "Trusted Trader Token", I felt that providing a social space other than telegram for people who like to trade ERC-1155 tokens and blockchain based collectibles in general was a must.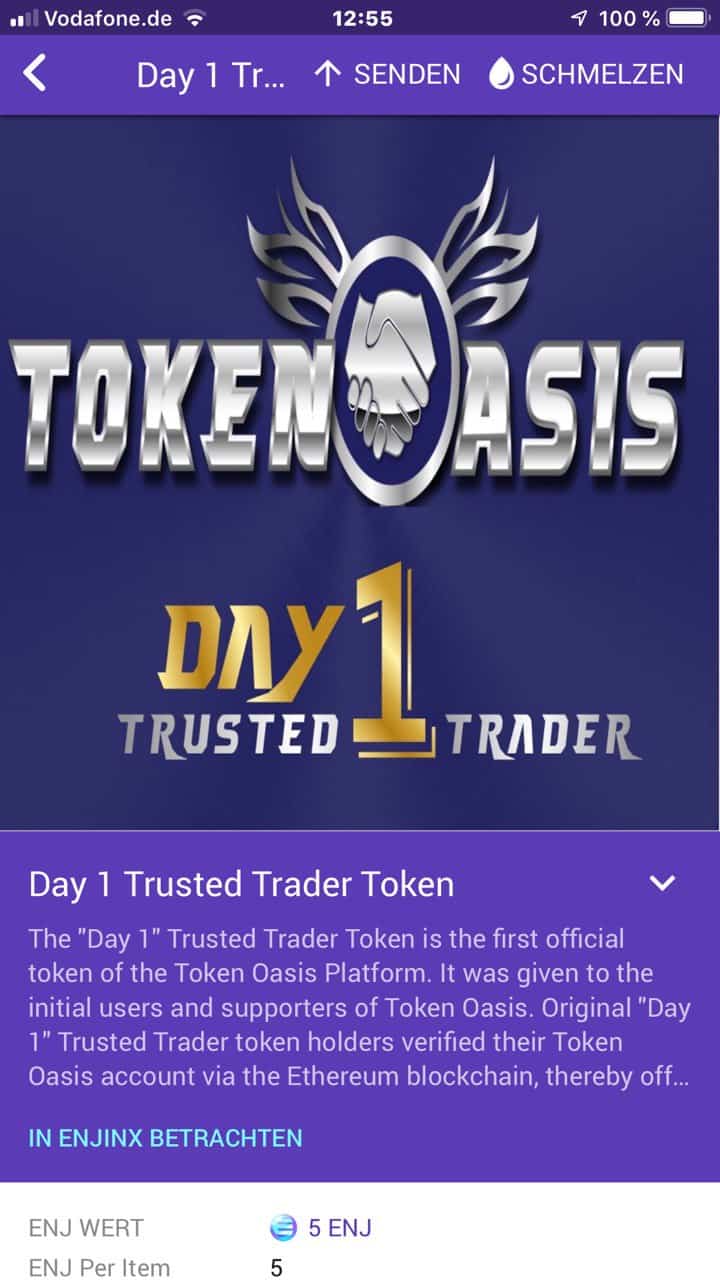 So with the website in its latest form, how can we use it, and what's the benefits of trading through Token Oasis?
Glad you asked, joining is a two-step process once you click/tap "Join Now" on the tokenoasis.com homepage:
1. Fill in the registration details
2. Sign/claim the address you intend to use on Token Oasis
A few benefits of using Token Oasis are: every member is verified and their signed wallet address is viewable by any trader on the site and has links to enjinx.io and enj1155.com available. Traders can private message each other on the platform or chat through their linked telegram(optional) seamlessly. For added trader confidence there is also a feedback system traders can use to leave details about their trades with any specific trader.
(A Token Oasis 'Getting Started' video has been included at the end of this article for your convenience)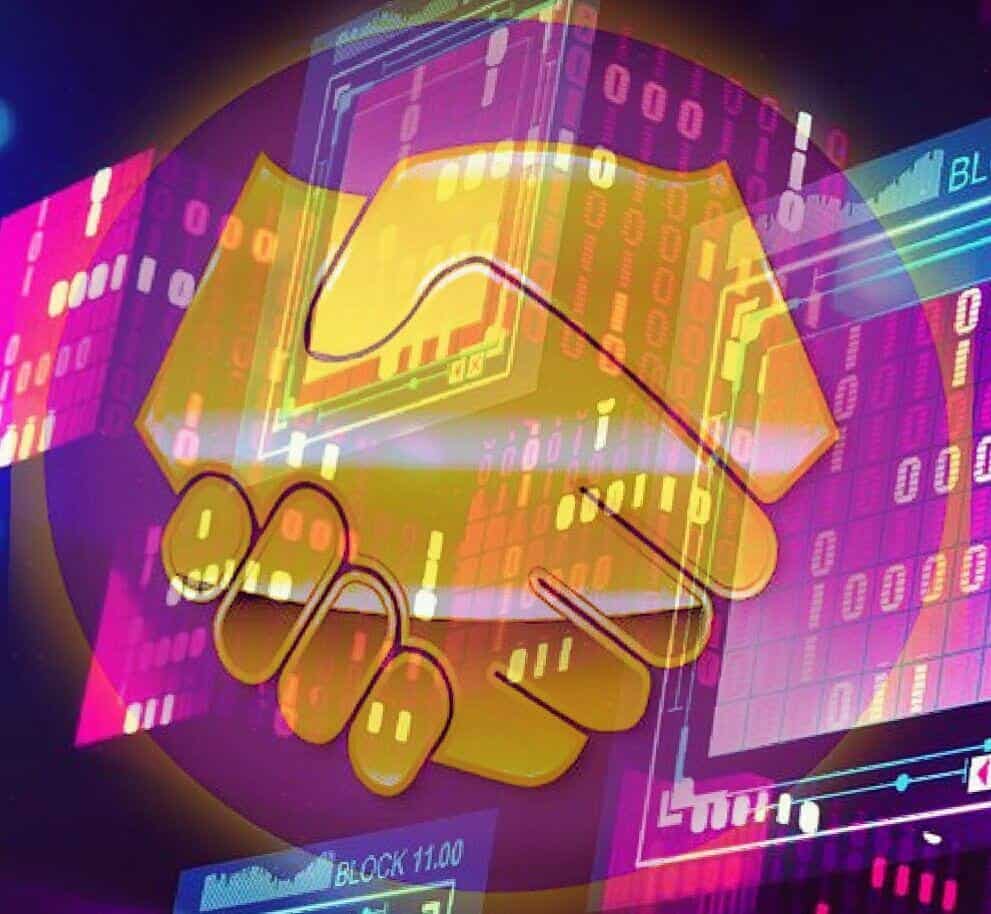 I noticed it's currently focused on mainly Enjin items. Is this your niche? Or do you intend to expand into other tokens?
Enjin/ERC-1155 gave me the motivation to even attempt building a platform of this scale, so I will always work to make the ERC-1155 trading experience as seamless as possible. I am a fan of all useful technologies and hope to offer a safe trading environment for all blockchain game/collectibles technology. I believe the more exposure to blockchain gaming the better chance mainstream adoption happens. Which I hope to be sooner rather than later.
I got to ask of course, as I've read that the Enjin Marketplace should be out this month – once it is out, how will your site differ in regards to usability for token traders?
This is a question I get asked a lot and the best way I can describe it is that Token Oasis will complement the Enjin Marketplace. The Enjin Marketplace is the core marketplace where items can be listed for trade, buying and selling right in the Enjin Wallet and Enjinx.io, from the information that has been released so far. This is an awesome addition to the Enjin Wallet but leaves little room for negotiation unless that is an option that hasn't been revealed yet.
Token Oasis is a community layer where traders buy and sell their tokens peer to peer, this may seem a bit redundant but I have found that the ability to barter and tailor a trade in real time through negotiation is a good way to get the tokens you want at the best possible price and trade value and it still preserves the community aspect. I believe this option will become a lot more appreciated once the market for blockchain game assets and digital collectibles begins to rev up.
Traders are verified so the chance of a scam while trading P2P are almost none but if traders would like even more security they can negotiate the perfect deal on Token Oasis and finalize their trades by listing them on the Enjin Marketplace and completing the deal there.
One point of difference perhaps is that I noticed there are no fees with regards to trading (other than the normal gas fee). I know with escrow trading there is usually a fee of sorts to pay for the service, will you be introducing fees later as a revenue model?
Standard token posts on the site will always be free. Currently, I do not see a need for escrow, especially with the imminent release of Enjin Marketplace. Everything needed to make a confident trade is provided on platform and Enjin Marketplace should add that final touch of security for those who need it.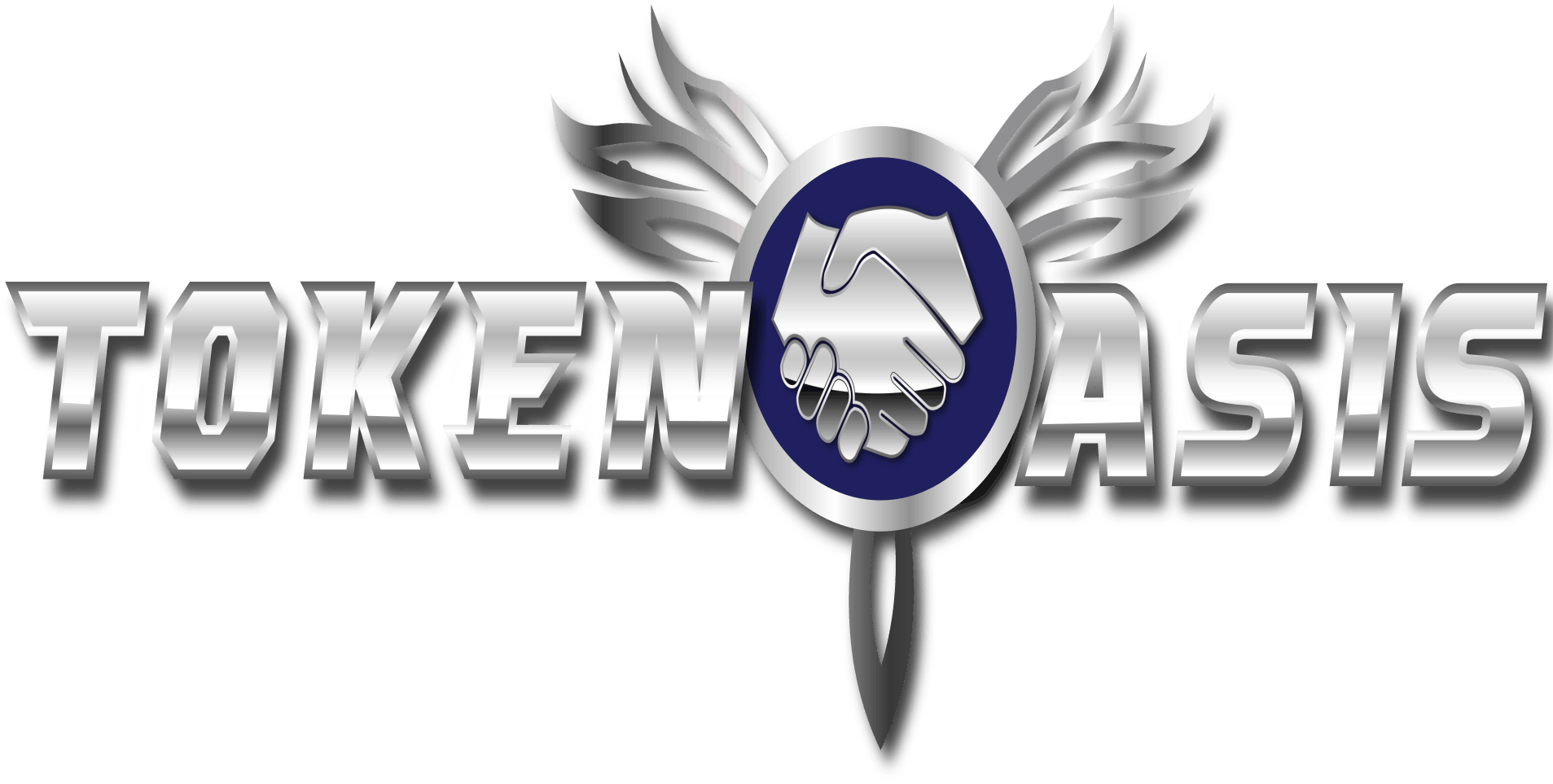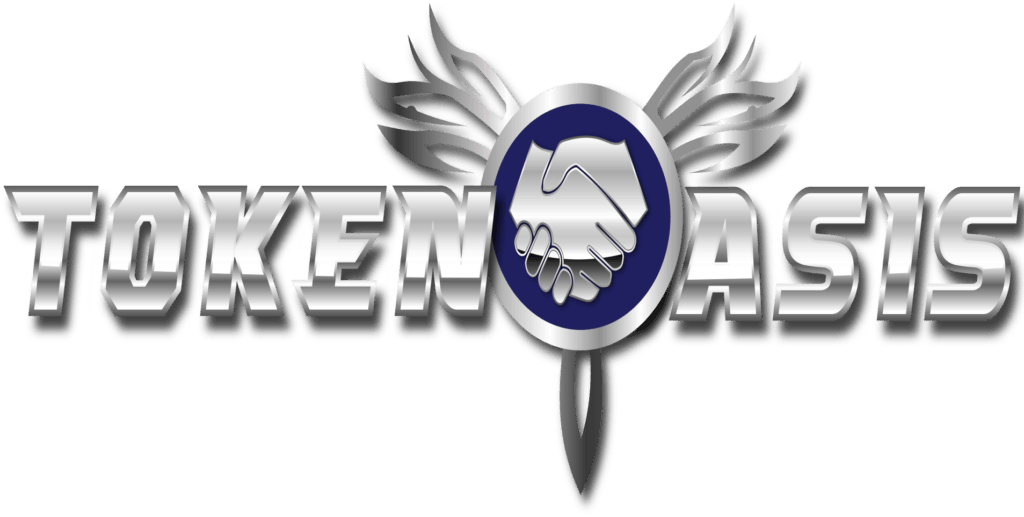 Trading with others is definitely based on a trust system, and I see you've created a way to vet trusted traders, as you've stated that every "Trusted Trader" has their primary trading wallet listed on their profile and are the verified owners of the wallet address. With that in mind – how do you verify your traders with their wallet addresses?
For this I implemented a pretty unique concept, new traders sign their wallets with their trading handle/username in a "0" ETH transaction. The trading handle is attached to the transaction and can never be changed, so the traders address is linked to their trading handle and that address can be found in the traders profile, so other traders can check their inventory and trade history. The ability to add and support additional signed addresses can be implemented if the community wants it.
So you've convinced me that all is secure and I'm happy to put some tokens up on the site. Can you walk me through the process as a seller?
Sure, the process is very simple. Log in to your account tap the left menu icon on mobile or click "dashboard" on desktop. Tap/click the type of post you would like to make standard or from the decentralized web. Enter the desired price and select additional payments you are willing to accept along with your trade terms and conditions. Review and submit your token post, that's it!
What about the buyers perspective?
Buying is easy as well, simply search for the token you want and if it is available tap/click the token post, click the contact trader button, you can then verify the trader still owns the token and then message the trader using Token Oasis messaging or contact the trader via telegram. Once you and the trader agree to terms simply trade using your Enjin Wallet as usual.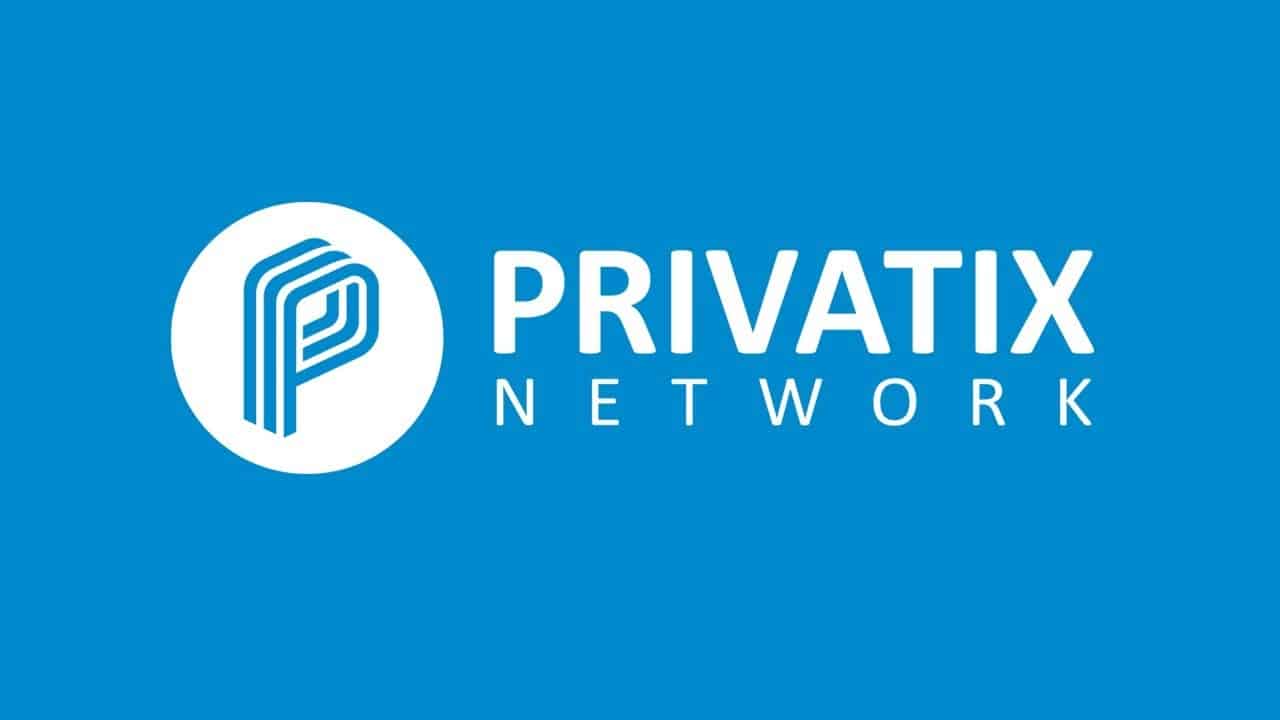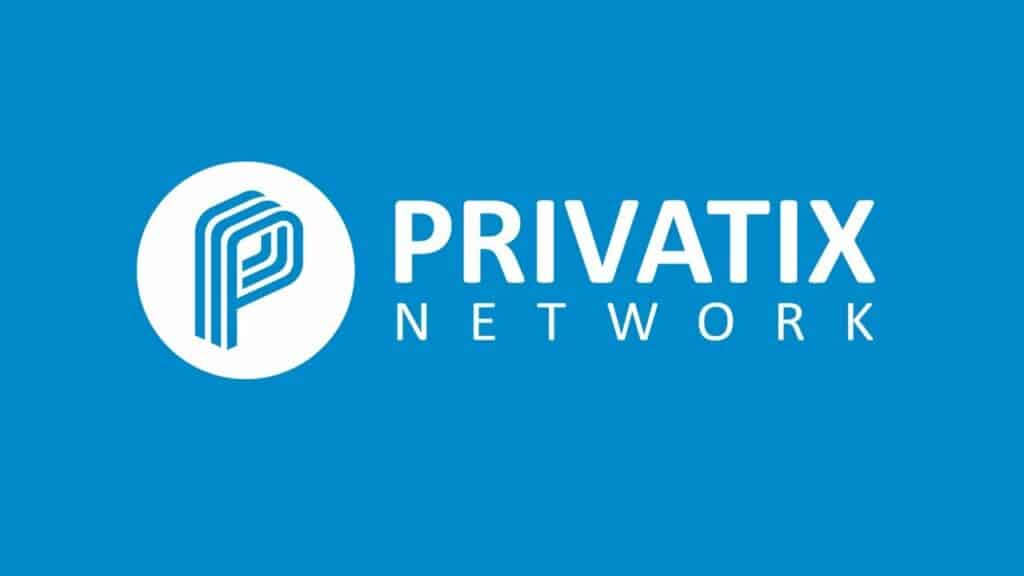 What's your top 5 favourite tokens of all time? And a brief reason why?
My top 5 hmm…well as far as coins go.
Bitcoin simply because well, Bitcoin
Enjin of course because of the utility and potential to be one of the greatest disruptors in gaming and retail authenticity markets.
Ethereum since it provides such a robust way to interact with blockchain technology beyond just being a currency and it's the home of Enjin 😉
EOS centralization/decentralization arguments aside I like the technology and the ability to build on the platform without "per transaction" fees.
Privatix a little known great utility token in my opinion that offers decentralized VPN.
For ERC-1155 tokens though I'd say.
"We were there" mosaic token because it showcased the early supporters of Enjin Collectibles and was a unique idea.
Meltoid, because it is one of the first tokens I received and I have been able to see how the storytelling and interviews have progressed into a cool new method of journalism and the stories are great.
Mr. Jiggles since it was one of the first community tokens to be adopted by games in development and the journey jigsaw has taken over the past couple of years.
Trusted Trader Token simply because it was my first mint and its use case is what brought me to this point so far.
War of Crypta Mooner, it is one of the most high valued tokens offered by a game so far and I cannot wait to see it in action in-game.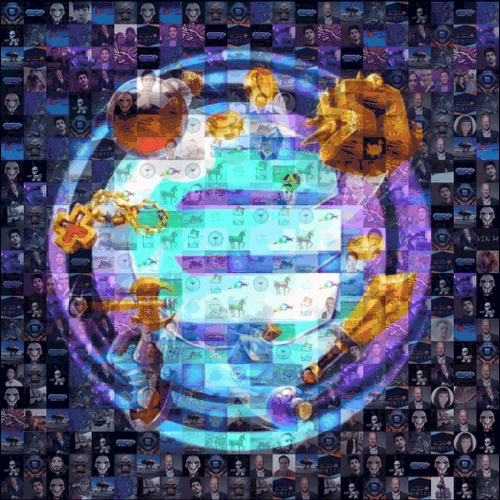 Glad I was a first for you ha;) but I appreciate the kinds words and to see I'm in good company! Back to Token Oasis though – are there any other neat features on the site that I should know about so I get the most out of the Oasis?
I tried to include all the tools needed to trade successfully and confidently on the platform. I think one of the neatest features is the ability to post from your verified wallet address inventory via the standard web. Another feature I like is the ability to contact traders on platform using private messages or through telegram with ease.
I see you are looking to expand the team to help grow Token Oasis, what are you looking for? Maybe someone reading this could help…
Yes, the idea of Token Oasis has always been about the Enjin trading community as well as blockchain gaming and collectibles trading in general. So what better place to receive help than from people who are actually in the space. I am open to work with any developer new and experienced, Graphic Artists of all kinds and anyone that would like to spread the word about trading on the platform. I have seen some great talents in the community and would love to work with anyone that would like to push innovation of Enjin, blockchain gaming and digital collectibles to the masses.
What's the next step for Token Oasis?
Buidl, buidl, buidl and continue to integrate Enjin technology as much as possible in order to provide a seamless experience between the platform and Enjin Wallet, the most secure mobile wallet  available. I do not believe in staying stagnant so I will always be working on some addition to the site or new feature and I am always open to suggestions and requests from the community. I am also working on a few great community oriented events in the very near future. 
Is there anything else you'd like to share with the readership?
I'd just like to say thank you to you Meltoid, for the opportunity to share my vision and project. I've been a big fan of your commentary from the start (I still own one of the first Meltoid tokens:) I would also like to thank barmarielvi MvB for helping push Token Oasis to as many people as possible from "Day 1" and designing the new logo for the telegram live chat. To the readership thank you for taking time out to learn about Token Oasis and the movement to allow everyone the ability to "Trade With Confidence". This is only the beginning and I plan to continue building the platform into one of the best social trading communities the blockchain multiverse has ever seen.
It's been an absolute pleasure Teezy! and always cool to find out more intimate details on what such creatives like yourself are doing within the Enjin Ecosystem. It's great to see everything progressing and wish you the best 🙂 Should others want to keep up to date with all that's happening at Token Oasis, please follow the social links below. Also, there'll be upcoming tutorials on how to use Token Oasis to its fullest on Token Oasis Youtube so make sure you subscribe and keep an eye out for the future events – this Oasis is no mirage!;)