In these Meltelbrot interviews, I chat with indie devs and creative community members of Enjin who put their own developing skills to task. Today I'm chatting with Nhinestreams, who is a streamer and uber active community member within the Enjin ecosystem. Nhinestreams is well known for his gaming prowess and trivia skills, and runs a popular discord channel for those interested in Enjin and gaming in general. He has just introduced a new rewarding feature to his discord community that I think many will find interesting, so let's find out more about Nhinestreams and where he's taking his warriors in arms.
But first, the giveaway! For this giveaway again, us writers will be giving away another batch of 10 Meltelbrot/eGamers tokens to the first 10 who follow, retweet this article, and add their ENJ/ETH Collectible Address as a reply on Meltelbrot twitter. Also Nhinestreams has kindly offered a chance to win 10 Nhubs (find out about them below) for others for a limited time afterwards. Let's get Nhubbin!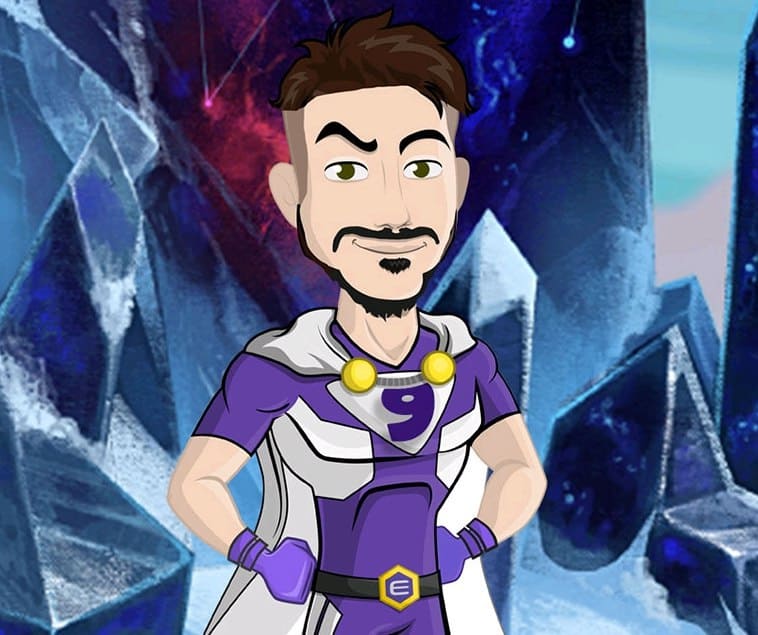 Thanks for chatting today Nhinestreams! We've spoken heaps over the year or so, but I don't think I've ever asked – what's your background in gaming and / or gaming development?
You're welcome, glad to do this! My background is simply growing up loving gaming, no game development but very opinionated. Starting with the NES through the majority of consoles and finally settling with most of my gaming time being on the PC.
You've been very active in the community for a long while now, how did you find out about Enjin?
Well the credit there goes to LeFevre, back in December of 2018 he started giving me heads up about the different initiatives that were going on around that holiday season. So many giveaways and assets, it really felt like Christmas and inspired my own giveaways this past holiday season.
I feel you are one of the true gaming fans in this space, what is it about the Enjin games that makes you want to play?
The item ownership is such a huge undervalued aspect of Enjin gaming. I've played online games for years where people are getting scammed all over the place trying to sell their account and/or items. Even if they do have a successful sale, its usually against a terms of service and they risk losing their game account. Item ownership puts more power in the players hands and is fun for collecting. It can feel a lot better sinking 200 hours into a game you love if you are able to make a nice sale or two along the way or knowing you have a collection worth something.
What's your favourite game of all time?
Legend of Dragoon. An RPG on the first Playstation made by Square Enix, famous for the Final Fantasy series. I still recall being hooked and seeing the clock hit 4am when I couldn't put it down. Have loved RPGs since and led to me going online for mmorpgs.
In your mind, how do blockchain games compare to the mainstream games you've played previously?
The devs don't have it easy, smaller teams and budgets but you can tell they are passionate about blockchain and gaming. We also see games from much earlier stages than we're used to with AAA. I believe there's work to be done but it's heading in the right direction. The gap between the blockchain games and AAA gets smaller every day. It's our job as fans to encourage and support, but also to be critical and raise the bar so that we can push into the mainstream adoption phase with gamers.
You do a lot of streaming and sharing the footage of the Enjin games, can you tell us more about that?
Streaming has been a side hobby for the last several years. I love gaming and spend a lot of time doing it so figured it was a natural step to take to share it with others. Enjin is a great niche for me to have stumbled into because I find there are many people who came as investors first, gamers second and I can share my experience in trying to help them grow as gamers to make the most out of their investments and go chase that loot.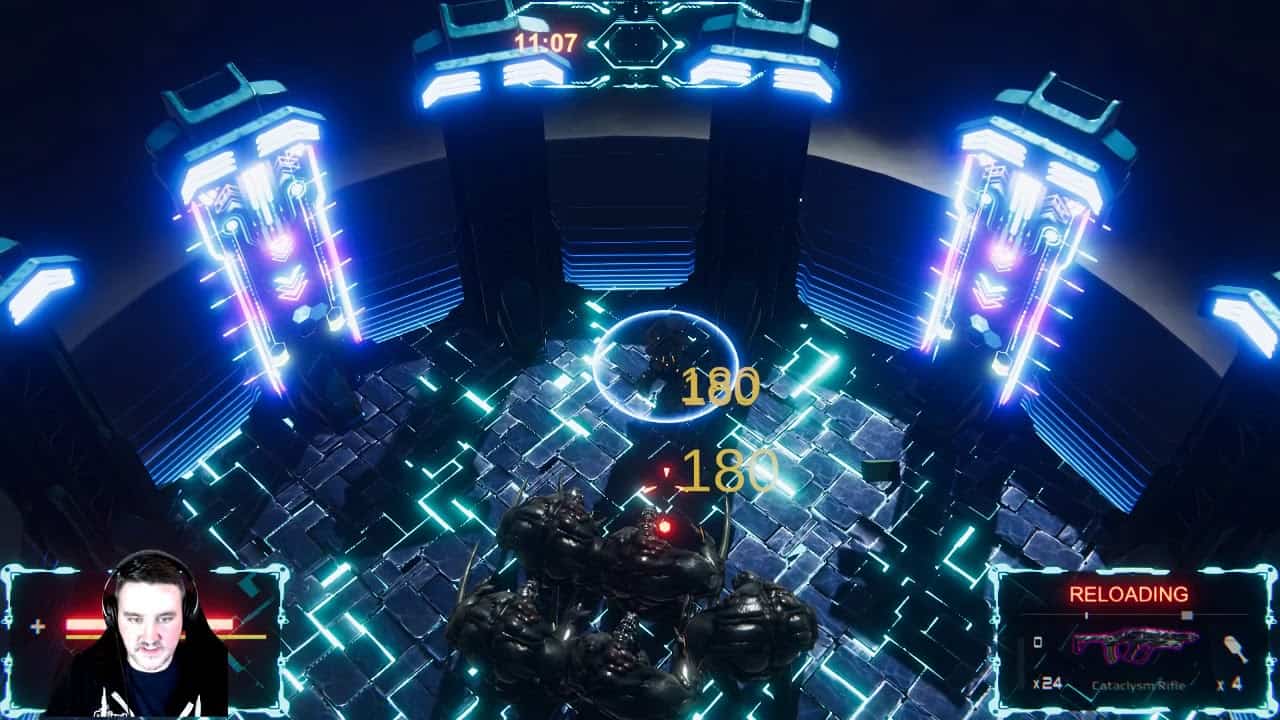 For those reading who might be interested in streaming, what recommendations do you have to aspiring streamers on setup and showcasing their streams?
Be consistent. Make your stream about what you like to do and don't let people push you into showing what they want all the time. If you do it for them, you'll burn out. Suggestions are ok but having fun is the most important part.
Having been a streamer for a while now, it's natural to want to take it further which brings us to your new development – Nhubs! What are Nhubs?
The long description is covered in the article I'll share, but I'll give the short description from the actual token here: Nhubs are used as both experience points and currency on the Nhinestreams community discord. Earn them through various games, contests and events. Level up and collect badges for bragging rights and other great events and opportunities. Join us as we blockchainize a discord server for the first time and reward viewer participation on Twitch

How will people use Nhubs within your discord community?
By linking your enjin wallet to the discord we are able to see how many Nhubs are in your wallet. Once certain milestones are reached you will be given a discord role rank. Each rank will have unique benefits. We will also offer certain loot for sale via Nhubs at some points. I want to make sure everything is set up and do-able before sharing too many secrets but the idea is keep pushing with whats possible and having fun with it along the way.
Not many have all the skills themselves to help grow this space alone, so there's a lot of collaboration amongst multi-skilled folk within the community. What's your experience so far in finding help to realise this new feature on your discord?
With the Nhubs feature specifically, I have LeFevre and JTobcat to thank. LeFevre has been diving into learning the tech (Hey Enjin open up some access will you?) and JTobcat has supplied a vision for what aspects can work on mashing blockchain and discord together. And of course we're thankful for everyone who comes by and makes the discord active, allowing us to share these idea's and give them a reason to come to life.
Your constant community work within this space hasn't gone unnoticed, and it was cool to see your original Nhinestreams token integrated into Forgotten Artifacts. How cool was that and can you tell us a little about it?
It was amazing! Thank you (again) Cliff! I don't like approaching games to add my token(s) so this was honestly a huge thing for me and more importantly the people who have held onto the token. Of course I'd love to see it expanded on further, but well that's up to the games to make it happen as I try to avoid going full shill mode.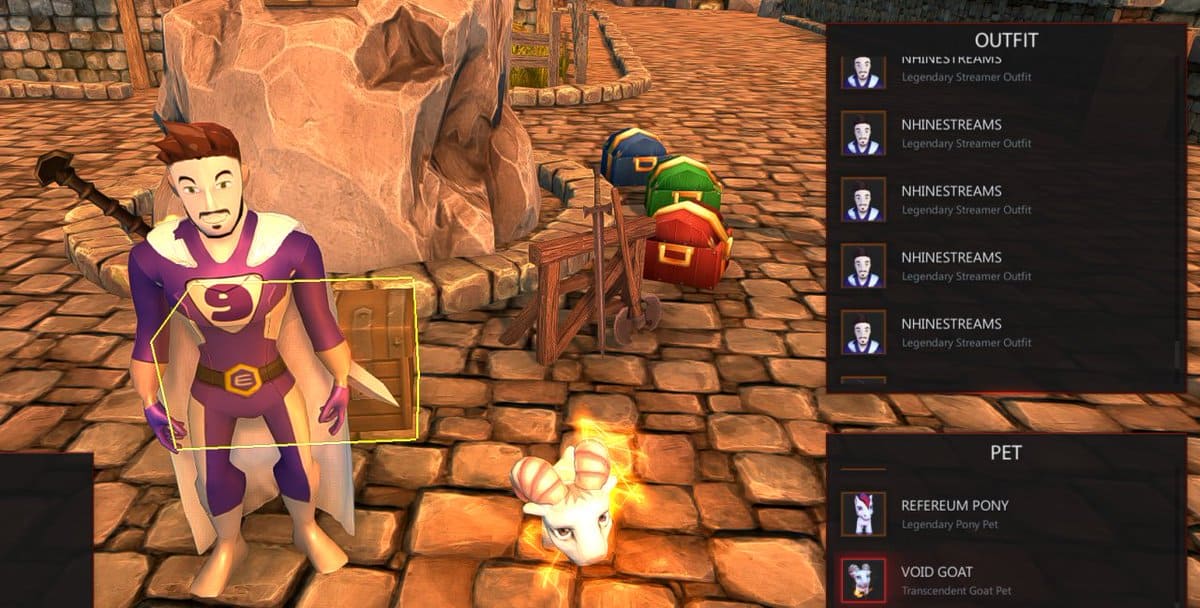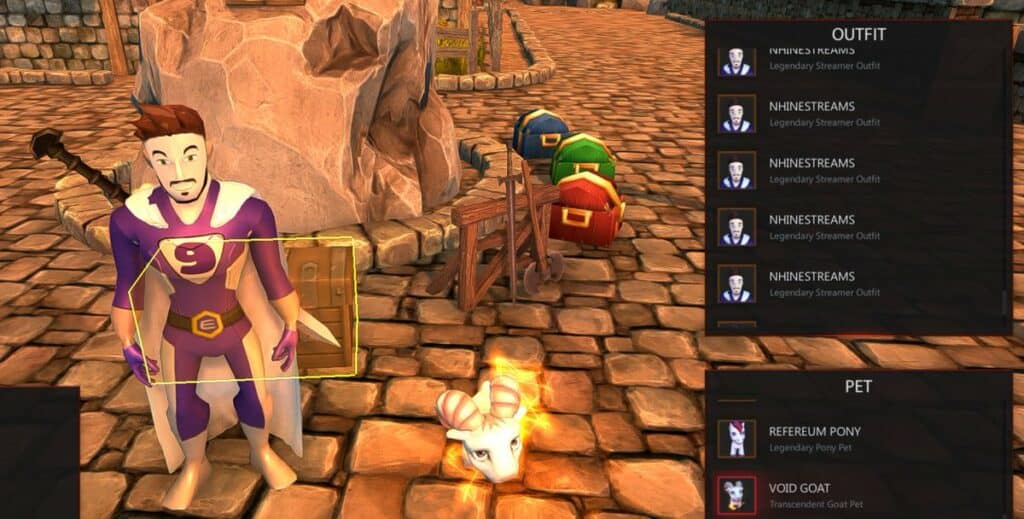 I'm a proud owner of a lil nhinestreams, and recently saw I'd received a Nhub. Very spiffy! Was there an airdrop to original token holders?
You guessed it! The first Nhinestreams token will always be first, so will always try to incorporate that into any new plans I make. The original people awarded the tokens have either helped support the community and/or stream or have won them in competition, so I'm really glad when I can give back to them. So many people who have it have been supporting our community for such a long time now.
On the subject of tokens, what's your favourite blockchain gaming asset and why?
I have to pick only one? That's rough. I think I have to go with the daddy of them all, the Enjin MFT. Founder's tokens are such a cool concept and a great way to support games early on while getting some great benefits in return either immediately or later on.
You've seen the Enjin eco-system grow from one main telegram chat with a shared dream, to where we are now, with multiple channels, platforms, games all revolving around Enjin's world class wallet, explorer, marketplace and developing tools. In your mind, what makes this community prosper and where do you see it going?
I believe the reason Enjin prospers as a coin is because it has a clear usecase with item ownership. Crossing with gaming is a very intriguing investment for a lot of people. Enjin generated enough hype through assets to give birth to peer to peer trading channels, which led to people seeing each other repeatedly and developing their own communities. It's been fun to watch grow even if I am in about 80 too many TG channels.
Ha yeah there's heaps to follow! Believing in the idea of open source (or sauce;) like a good many, do you think that the truly open sharing of ideas is possible in a landscape that is naturally competitive?
I think its very possible and its great to see collabs between the different games making it happen. I imagine it's not an easy thing for devs to want to do, sharing players with other games. But ultimately it will only grow the space, bring more players and help the multiverse grow. The multiverse concept is unique and a real sell point to us as players, so the more games that support that concept, the better.
When mainnet is available to the masses, what do you think will take place?
I think we're going to see a lot of creative people…and a lot of creative scams. We already see some fishy things around the community but we've watched each others backs pretty damn well so far. Everyone needs to be excited, but also remain vigilant and do your research before buying into a project or asset. Protect your wallet! But absolutely hoping to see some new idea's and uses we haven't imagined yet.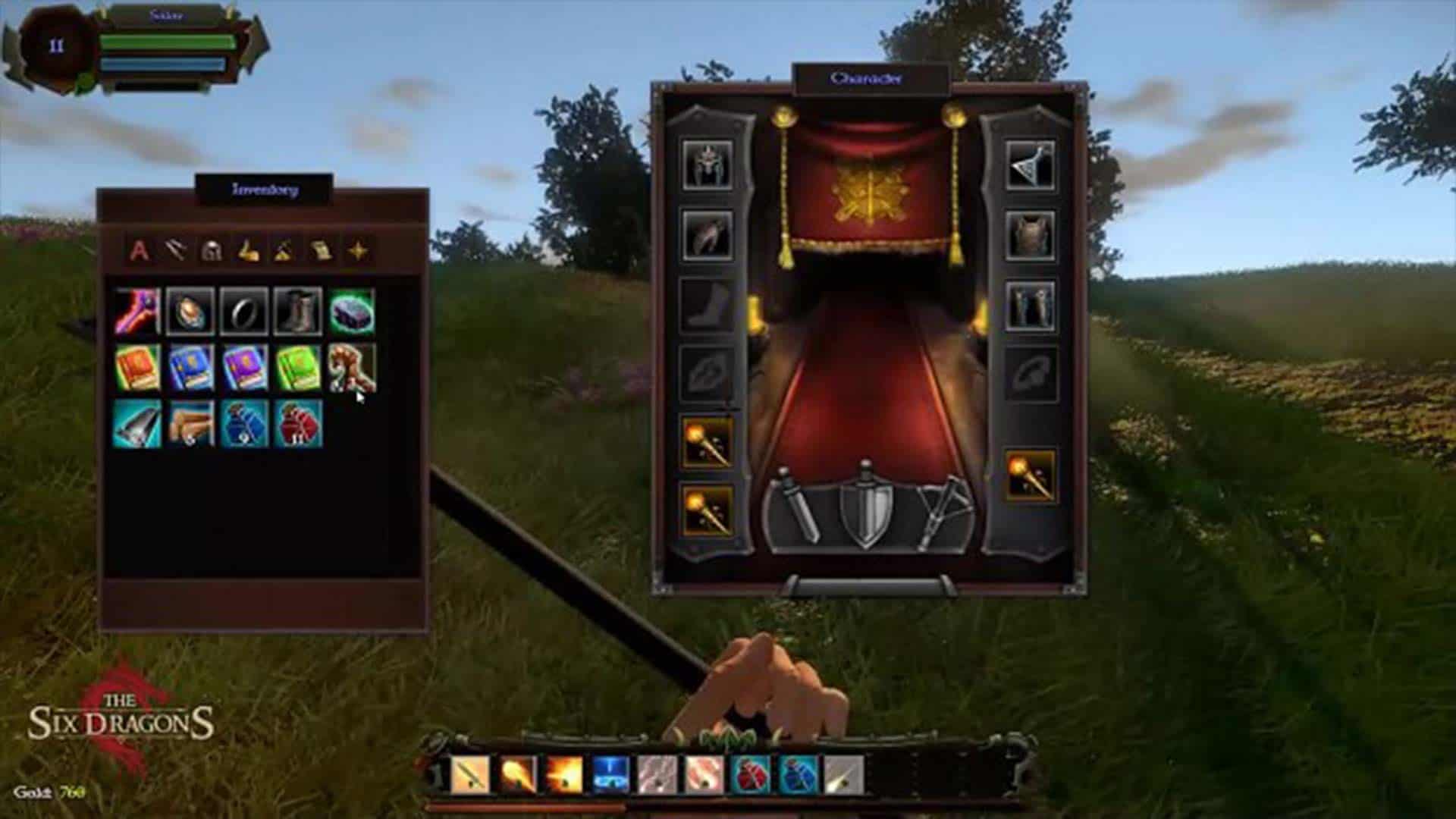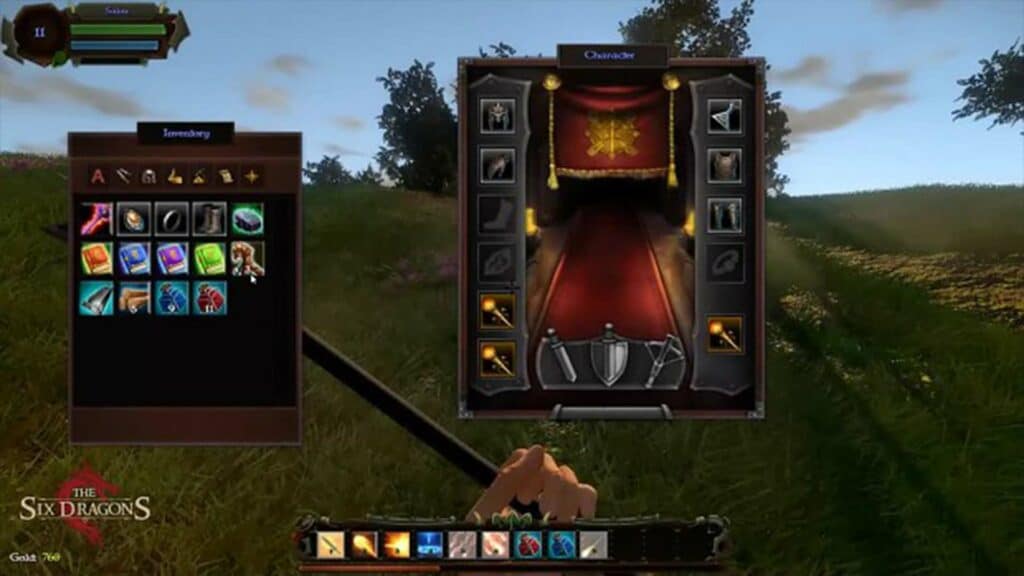 Out of all the games developing, which game are you looking forward to most, to plug in and play?
This is a loaded one. I lean toward The Six Dragons as the one I might spend the most time on since I mentioned earlier my roots were in RPGs – I love those type of games. But I really am hyped about pretty much any game that is active and out, or coming out soon. I've spent so much time loading up my wallet with assets from all of them to give them some time. I really don't know how I'm going to have enough time to get into all of the ones I want to.
Where do you want to take your discord community and those who follow your streams?
Am I supposed to say Moon? Well even that is aiming low at this point. I want them to come experience the Multiverse with me and grow as both gamers and investors at the same time. Have fun and make money. The Knights of Nhine are shaping up to be a force out there and I think it's going to be a lot of fun.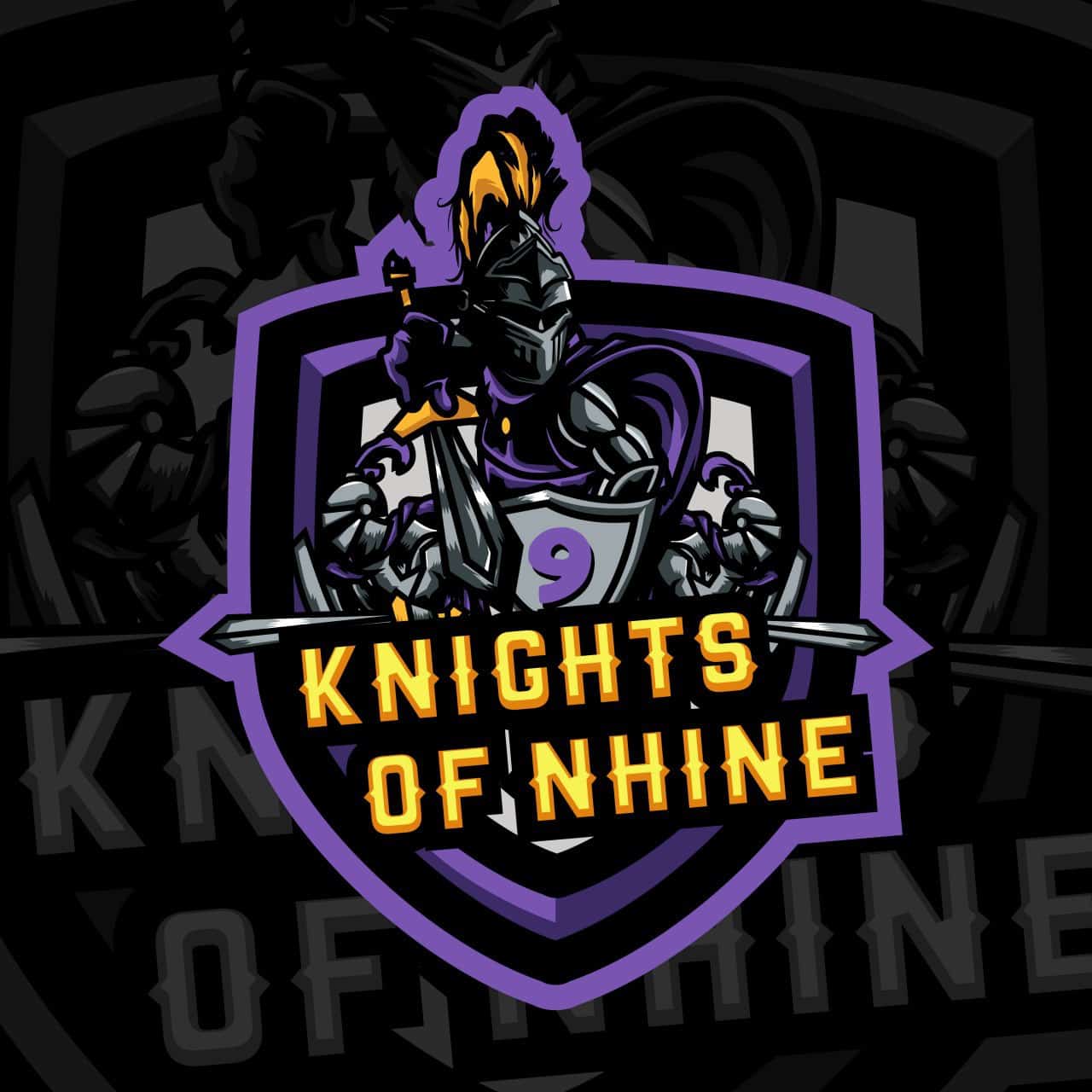 What are the Knights of Nhine btw?
The Knights of Nhine are those who are scouring the Multiverse thirsting for adventure and treasure with Nhine. Always looking to compete and score loot, you can find them chasing down Nhubs and any other items throughout the Multiverse.
Great to see the camaraderie! Is there anything else you'd like to share with the readership?
Thank you. Whether I've met you through telegram, discord, twitch or in a game I am grateful that Enjin has become more than a coin and more than a game. There are a lot of amazing and generous people in this space. You push me to do more and to do better. To share my gaming knowledge and any information I collect about what's currently going on within the Enjin multiverse. Thank you Meltoid for the opportunity to share my thoughts, keep up the great work!
Always a pleasure to hear the dreams and thoughts of other good hearted folk. Hopefully sharing these stories helps give everyone reading an idea of the different projects happening in the space. Big, small, established, underground, as long as it's innovative and interesting I'll try to cover it 🙂 Should others wish to follow what Nhinestreams is up to, and also join in the hunt, please follow his social channels below. He will also be doing tutorials on blockchain gameplay and premiering them on Multiverse101. Click here to find the first one on Pathfinders. Alrighty, stay safe all and have fun!