MetaSoccer's NFT marketplace is now open for players to start trading their digital assets.
Upon this launch, the player will now be facilitated with lots of features in the game. Within the game, the players will be able to interact with everything as some options will be there on that single platform.
Not only that, but this launch of MetaSoccer's marketplace will also come with economic advantages as the marketplace will only charge a 5% fee. Before that, the players only had the option to trade MetaSoccer's assets on OpenSea, where they had to pay a fee of 7.5%.
The MetaSoccer's collection assets can be found on both the platforms, OpenSea and MetaSoccer. You will be able to trade both Scouts and Players on MetaSoccer's marketplace. The only exception where the Scouts can't be traded in the marketplace is when they are scouting or on a conference tour.
Currently, users can find players for as low as $3.32 but with low stats as you can see in the image below. To form a team, 16 players are needed with in appropriate positions (GK, Defender, Middle and Attacker.)
Note: All the transactions will be made in $MSU.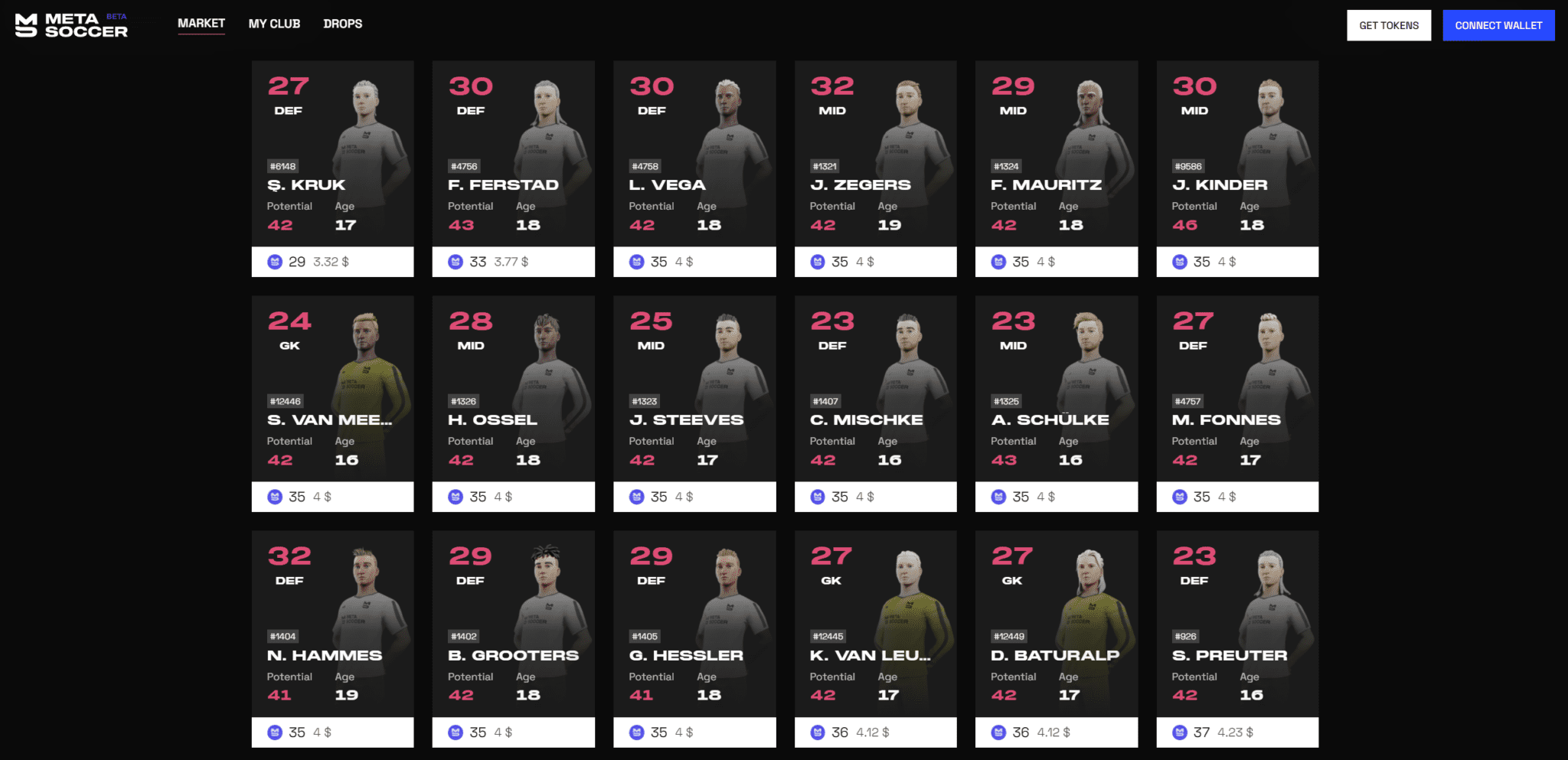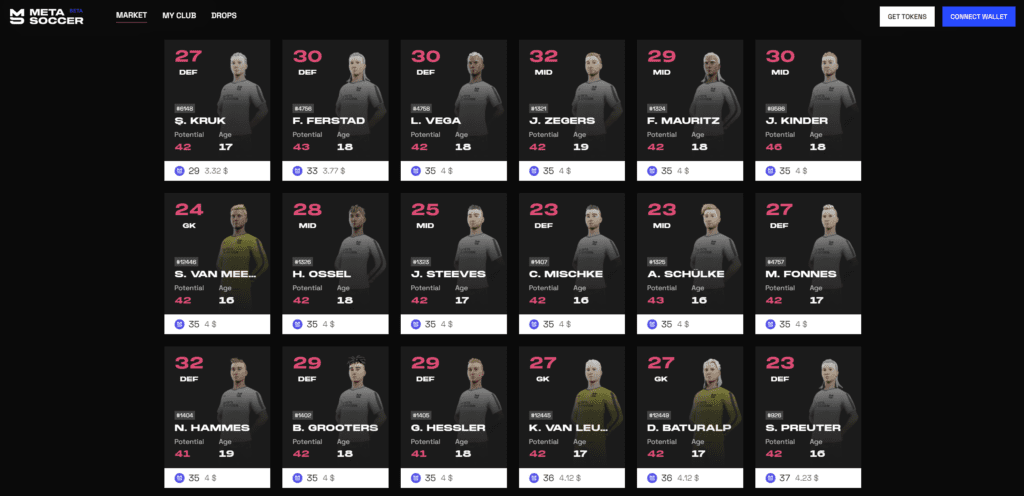 MetaSoccer is the first metaverse soccer game where players can play with new players, find new players and train them, own their Metaverse stadiums as NFTs and play their soccer matches there. They also have the option to manage their club. Not only that, but they can also make an income while they play.
Features of the MetaSoccer Marketplace
Sorting
The MetaSoccer marketplace has features that can let you sort the assets. You have the following sorting option in the marketplace:
Low to High (Price)
High to Low (Price)
Recently Added assets
In a few weeks, MetaSoccer's marketplace will have more sorting options to improve the user experience.
Filters
You also have the option to filter what you see on the screen. if you want to see all the listed players and scouts, the marketplace has an "All" filter that lets you do that.
The "On Sale" filter will show you all the players and scouts that are listed in the marketplace for sale.
The "Owned" filter shows you all the scouts and players you own in the marketplace. 
Stay always up to date:
📰 Don't Miss a thing: Join the News-Telegram Channel or The Discussion Group.
🐥In Your Feed: Follow us on Twitter, Facebook & Instagram.
📺 Let's Watch: Youtube Subscribe & Chill.
🎙️Useful Channels: NFT Giveaway Channel & Early Adopter Opportunities Channel.
🕹️Gaming Guild & Scholarships: Join our Discord.
📫Saturday Mail Recap: Subscribe for the Blockchain Gaming Digest.
Disclaimer:
We use affiliate links when possible. At no cost to you, we may earn some crypto or nfts.
While we strive for the accuracy of the content, we provide it "as-is." We take no responsibility for any actions or results. We write about games, treat them as games. We don't give investment advices. Always do your own, extensive research.